Blender Conference 2014 will be October 24-25-26 in Amsterdam, at 'De Balie' venue again. Mark it in your calendar! The venue allows a maximum 275 visitors.
Every year we have a great mix of technical talks, scientific presentations, case studies from studios and workshops by artists and developers from all over the world.
The Blender Conference is really for everyone who's interested in Blender in general. Last year the conference was visited by 270 people, which is also the maximum we can accept for this venue.
Conference Program
The schedule will be available by the end of September. In the meantime, you can find the list of talks here.
Previous Conferences
To get an impression of how previous Blender Conferences went, you can check on the reports and schedule of conferences since 2004 on the old Blender website.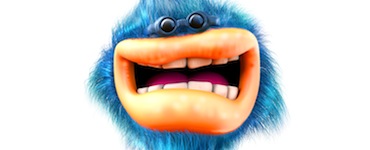 Suzanne Award / Animation Festival
"De Balie" has a real cinema with excellent projection facilities. We will collect submissions this year to assemble a great 90 minute Short Film festival, which will run Friday evening. Call for submission will be coming soon here.
Saturday evening dinner
This year the kitchen staff of De Balie will make us dinner in the grand cafe - reserved entirely for us! We'll start with a variation of smaller snacks, main course is their signature platter with a hamburger and fries - or a vegetarian dish, as desert we'll get fruit pie. Dinner includes three drinks (beer, wine or sodas).
Parallel sessions
If you organize an event parallel to the Blender Conference, let us know!
Monday, Blender Institute open house
The day after everyone's invited to drop by at the Blender Institute to inspect the premises! Opening hours: 11-18h.
Conference Venue
The conference venue is 20-25 minutes walk from the central railway station. Alternatively you can take Tram lines 1 2 or 5 too (exit Leidseplein).