CALL FOR PARTICIPATION!
We welcome proposals for papers, workshops, case studies. Check examples from last year's speakers to see what we usually accept.
There will be an online submission system later, we now handle early submissions via email: conference at blender.org.
E-mail your proposal as follows:
1) title of presentation
2) your name/occupation
3) Expected duration of presentation
4) Summary of talk/workshop in just a few lines of text (no attachments please. url is OK)
Deadline for submitting presentations:

- July 23rd: On this date we will start accepting talks, for early confirmation.
- August 23rd: Last date to submit proposals.
List of accepted talks will be available early September 2015.

Blender Conference 2014 took place October 24-25-26 in Amsterdam, at 'De Balie' venue. With over 275 visitors, it was a total success!
Every year we have a great mix of technical talks, scientific presentations, case studies from studios and workshops by artists and developers from all over the world.
Click on the link above for the list of presentations with videos. The original slides of the talks can be downloaded here.
Conference Program 2014
A full schedule is available here.
Previous Conferences
To get an impression of how previous Blender Conferences went, you can check on the reports and schedule of conferences since 2004 on the old Blender website.
With the support of the MEDIA Programme of the European Union
?

The Blender Conference is held in a popular conference venue and theater, right in the middle of the city. De Balie is a great place to hangout with free drinks and lunches, and a grand cafe to hangout all evening. Ticket costs are approx. 125 euro. Click the link above to order.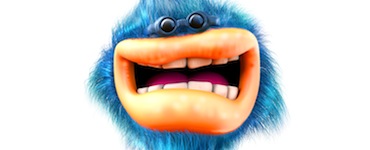 "De Balie" has a real cinema with excellent projection facilities. We will collect submissions this year to assemble a great 90 minute Short Film festival, which will run Friday evening. Call for submission will be coming soon here.
Saturday evening dinner
We always try to find places where people can celebrate an evening together, enjoying food and drinks. Announcement will be done later.
Parallel sessions
If you organize an event parallel to the Blender Conference, let us know!
Monday, Blender Institute open house
The day after everyone's invited to drop by at the Blender Institute to inspect the premises! Opening hours: 11-18h.
Conference Venue
The conference venue is 20-25 minutes walk from the central railway station. Alternatively you can take Tram lines 1 2 or 5 too (exit Leidseplein).