Announcing: Blender Conference 2019
WHEN: 24 - 25 - 26 October.
That is on Thursday/Friday/Saturday. Sunday 27th is the "open house" in the new Blender HQ (no activity program).
WHERE: Compagnie Theater Amsterdam. Right in the heart of 15th century Amsterdam, allows up to 600 visitors (250 more than previously).
The venue has 3 stages. The large one (400 seats) will be for 25 minute talks (well prepared, headset, 3+ camera livestream). The small one (80 seats) is for discussions and panels (1 or 2 camera livestream). The mid size one (140 seats) is the stage for more informal presentations, Blender demos and slots for sponsors to present.
There is also space for a market, with an option of people renting a table for presenting work.
TICKETS: Get your super early bird tickets at store.blender.org
SUBMISSIONS: Call for presentations will be here end of May. Early August we finish the selection.
---
Blender Conference 2018
Was: 25 - 26 - 27 October.
Watch the videos: The full list on YouTube.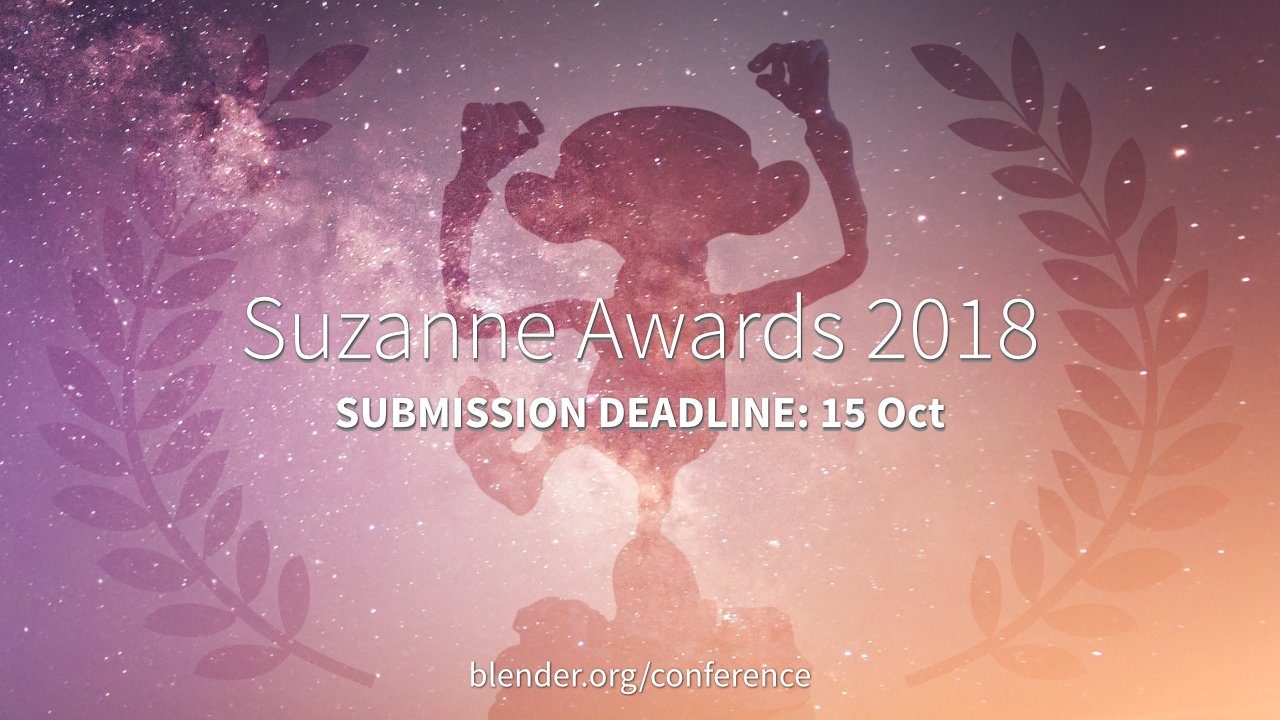 Code of Conduct
Blender Conferences are inclusive and welcoming events, cherishing the diversity of our community.
Check out our Code of Conduct.