Blender Conference 2018
When: 25 - 26 - 27 October.
That is on Thursday/Friday/Saturday.
Watch the videos: The full list on YouTube.
During three weeks, we make every day a handful of videos public to not flood the channel subscriber's timeline.

Where: De Balie, Amsterdam
We had a reservation for another much bigger venue, but they cancelled last minute (a daily TV show paid much more for it). All other bigger venues in Amsterdam need to be reserved at least a year in advance. Luckily we still had an option at De Balie, which still is a fantastic place to hangout.
What changed: we start a day earlier! Thursday 25th October is the opening day and the Suzanne Animation Festival. Friday evening is the dinner/party. Saturday we wrap at 18:00h. Sunday 28th is the "open house" in the new Blender HQ (no activity program yet).
Schedule now is available: note that some of the talks might be moved to other days, one or two new talks might be added.
The Hackerspace: Just like last year we devote the small third theater to quiet hangout for developers. Here 20 people can sit down, have developer meetings or work some. Everyone's welcome, but developers first. Open every day from 10-17h.
"Unconference" Meeting Room: upstairs is a meeting room with a wonderful view, it sits 12 people. In the hall downstairs you can claim a slot for maximum one hour meeting on any topic you want. First come first served.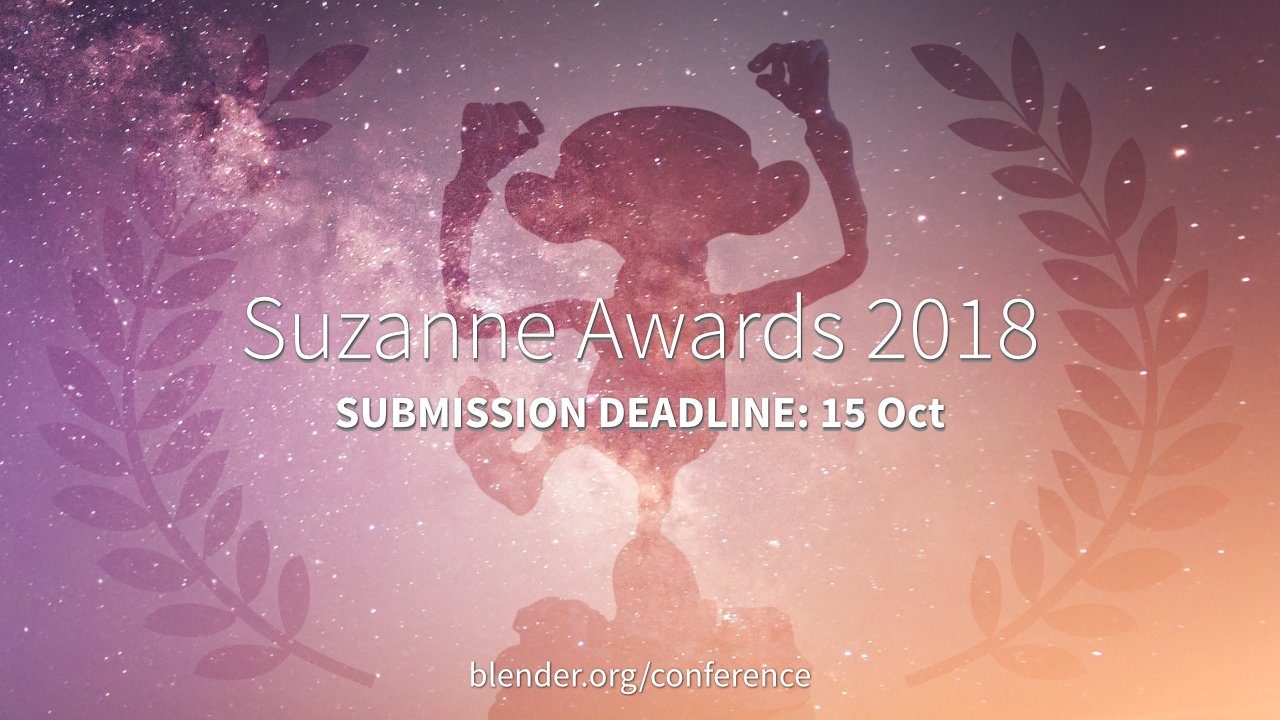 Also in 2018 we screen the best of past year's animation and short films at the first evening of the conference. All participants then vote and on the 2nd day evening we announce the winners!
Code of Conduct
Blender Conferences are inclusive and welcoming events, cherishing the diversity of our community.
Check out our Code of Conduct.