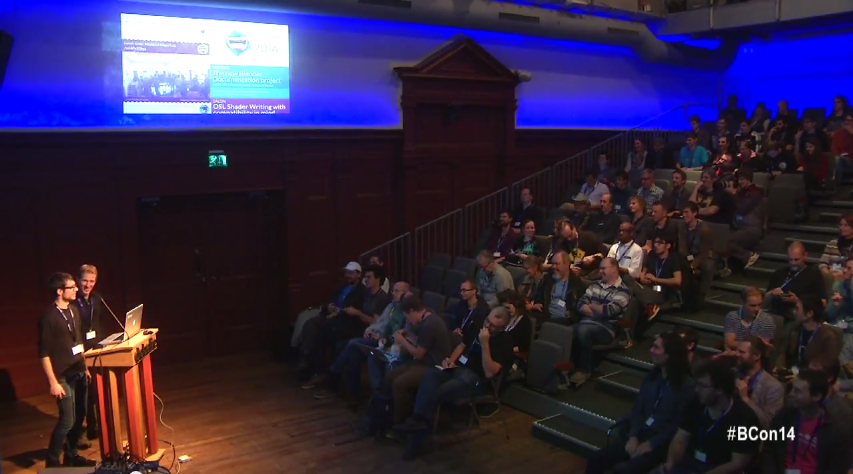 Welcome!
This page will host the platform for coordinating future Blender Documentation efforts. Please check this page after Blender Conference for more updates.
For more announcements join the bf-docboard mailing list or #blenderwiki IRC channel!
Click on the image to load the presentation from Campbell Barton and Francesco Siddi about the future of Blender Documentation recorded during Blender Conference 2014.