I just downloaded blender from
http://graphicall.org/856
. That build of Blender is supposed to work with CUDA, but I can't seem to get CUDA to work. Under the render settings initially, I don't see a "Device" drop-down. I can open the Blender User Preferences window, in which I see a "Compute Device" section. Under there, there is only "None", and "OpenCL":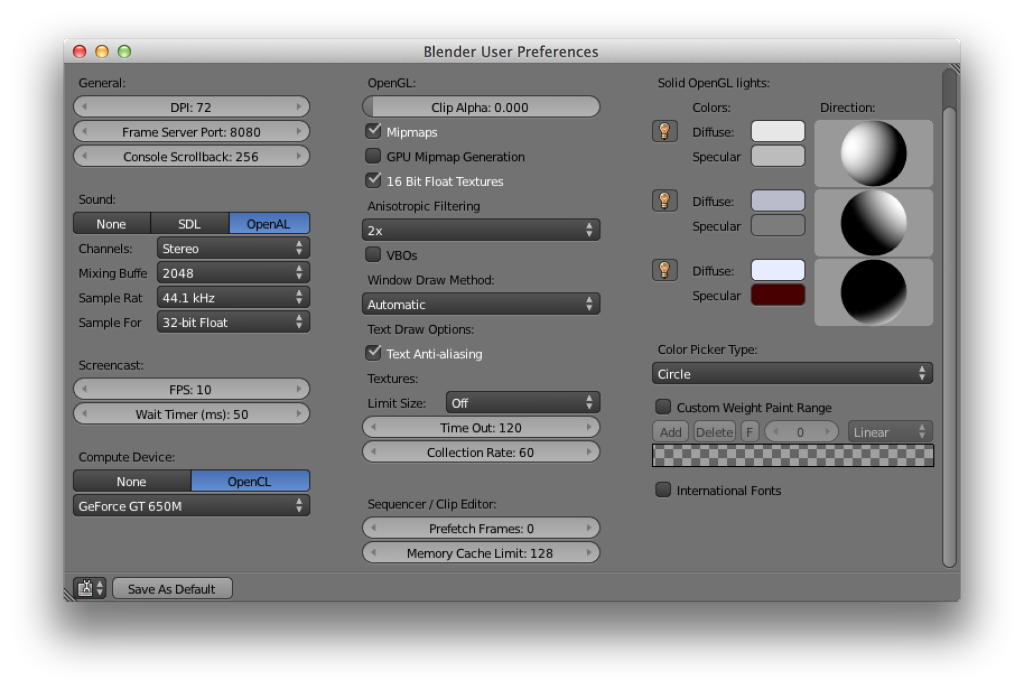 If OpenCL worked, I would have been content, but rendering in OpenCL only results in a black image (although it is quite fast
). As you can tell, I'm pretty new to this, and I'm not sure whether I skipped an important step. I've searched online, but couldn't find a solution.
How can I enable CUDA on my GPU (which is an nVidia 650m)? Thanks for your help.