Hi! i'm new here at the forums even tough i'm not entirely new to blender, my name's strider and i've working with the engine in some projects for a few years now. recently i preordered OVERGROWTH, and the development team for the game use blender as the default rigging and animation engine to get assets into the game. i've been using it now for a while and getting the grasp of it pretty well, but, recently i tried to make custom moves for my character, i know this is no OVERGROWTH FORUM, because my problem is inside BLENDER.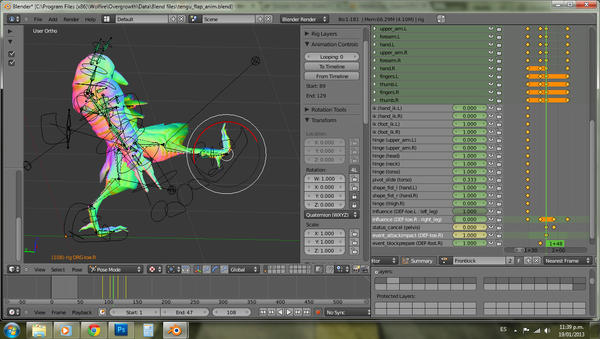 there's not much documentation on OVERGROWTH, so there's no description of their method for collisions but i see there's something inside the action editor in the DOPESHEET sumary. there's this extra layers with what seems like actions attached to them and joint names. there's the EVENT.ATTACKIMPACT and the name of the bone right in the leg attacking and a keyframe in the precise moment of the attack, so my question is: WHAT ARE THIS LAYERS NAMED? HOW CAN I MAKE THEM? HOW CAN I EDIT THEM? are them a native function in blender or were them made with some special script? i'm asking so i can make some attacks attack with the head or the chest or the elbows instead of the hands and legs.
THANK YOU VERY MUCH!