Longtime Blender user, first time poster.
Please forgive me if the presentation of my requests is considered crude. Thanks in advance for you attention...
Request #1 - Vertex sliding (i.e. constrained to edge)
A) Select vertex to grab.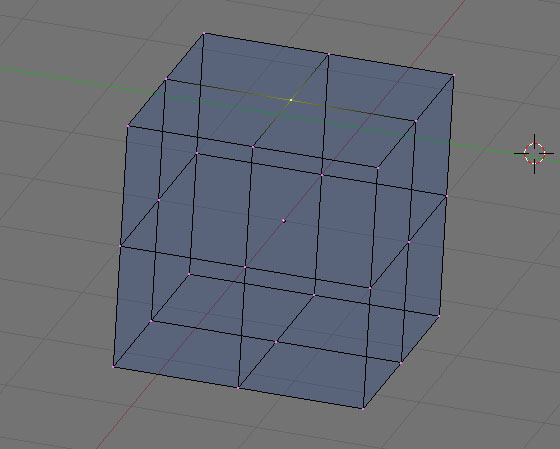 B) Enter slide mode. Related edges are highlighted in some fashion (red in this case).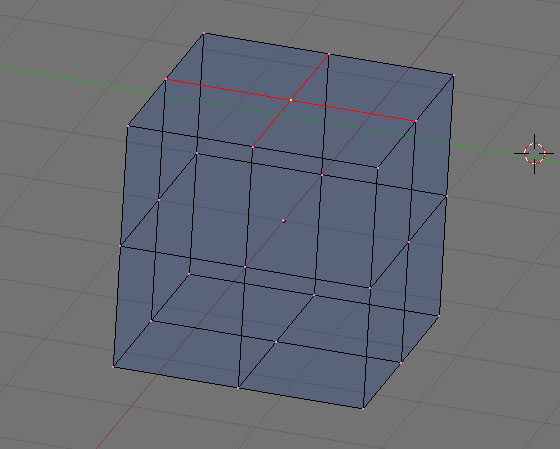 C) Move vertex to desired position along edge. New edge positions are highlighted.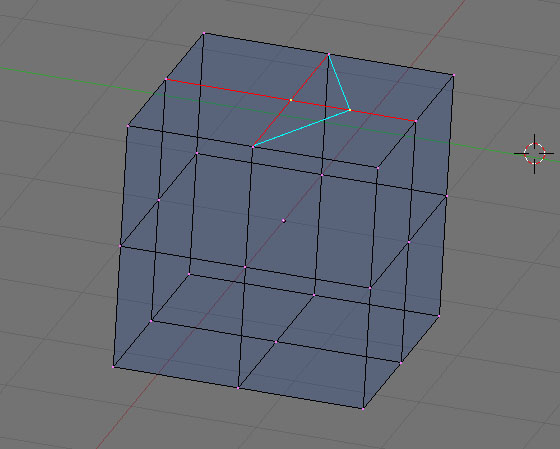 D) Confirm new position as in any other grab. And your done.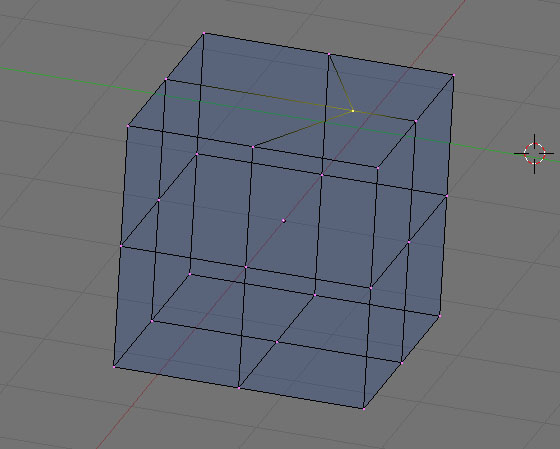 Request #2 - Using secondary object (Path, Circle, Plane, that sort of thing) to determine knife points.
A) Select all desired verts.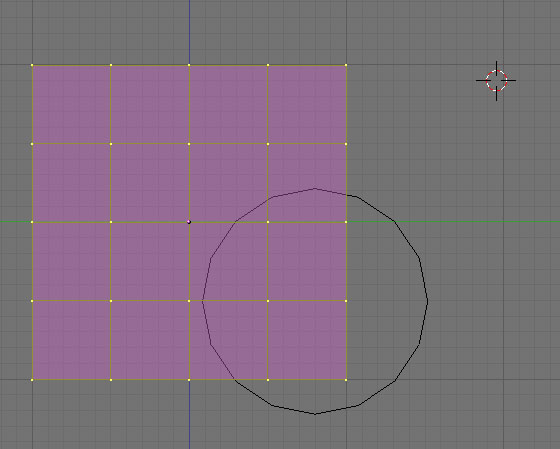 B) Enter knife mode (sorry but I forgot to show the new menu option which might be labeld "Control Object"). After selecting the new menu option you would then select the object whose verts will be used for the points of the knife operation.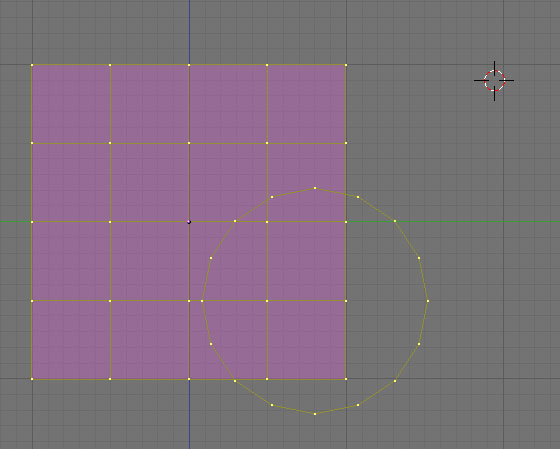 C) Confirm operation. And you done.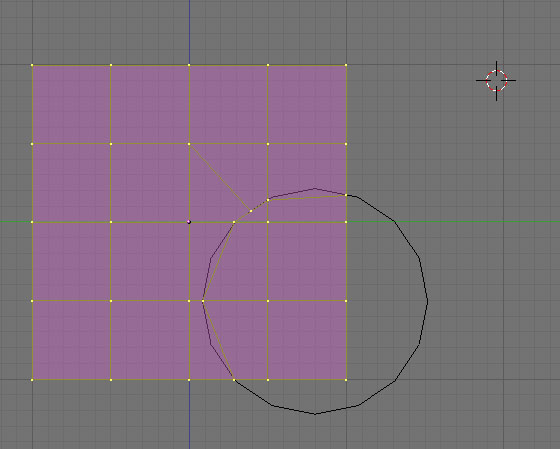 Request #3 - Group Snapto
A) Select desired verts, position cursor, and request the snap options. Select the new "Group to Cursor"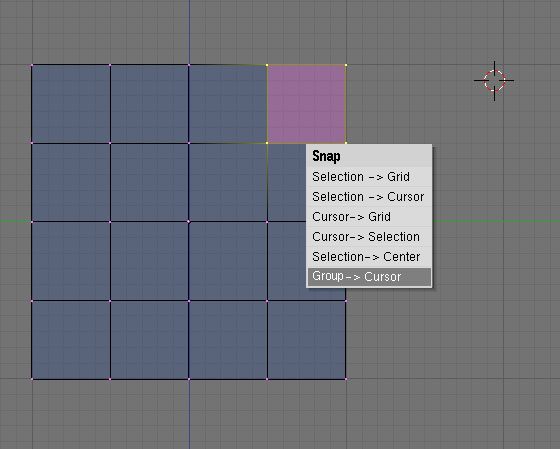 B) The verts snap to the cursor as a group so they retain their co-ordinates relative to each other. Now to determine which vert ends up at the cursor position you might use the last selected vertex or perhaps you must click on the vertex to use after selecting the new menu option (maybe an option for either of those?). In either event the verts move to their new positions as a group.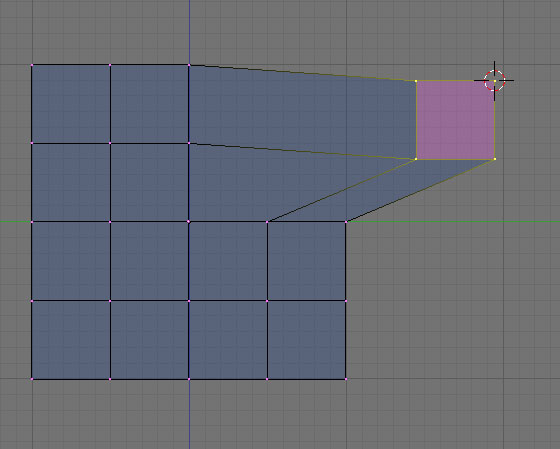 Again, thanks in advance and hopefully others will find these ideas good enough to put into Blender at some point in time.