Half the model not showing up...
Posted: Fri Jul 21, 2006 1:40 pm
I've modeled a car (well half the car) and then duplicated and mirrored the half to make the other half of the car and then joined the 2 meshes together...but now the half i originally made is not showing up in the 3D window whenim moddeling....but when I pree P to take it into python, that half appears, and the duplicated half dissapears?! What's wrong!?!
EDIT: Also when I'm just in Object or Edit mode both parts show up fine.....its only when I press Alt+Z (Textured mode) that half the car dissapears!
EDIT: Here are some pictures:
In 3D view: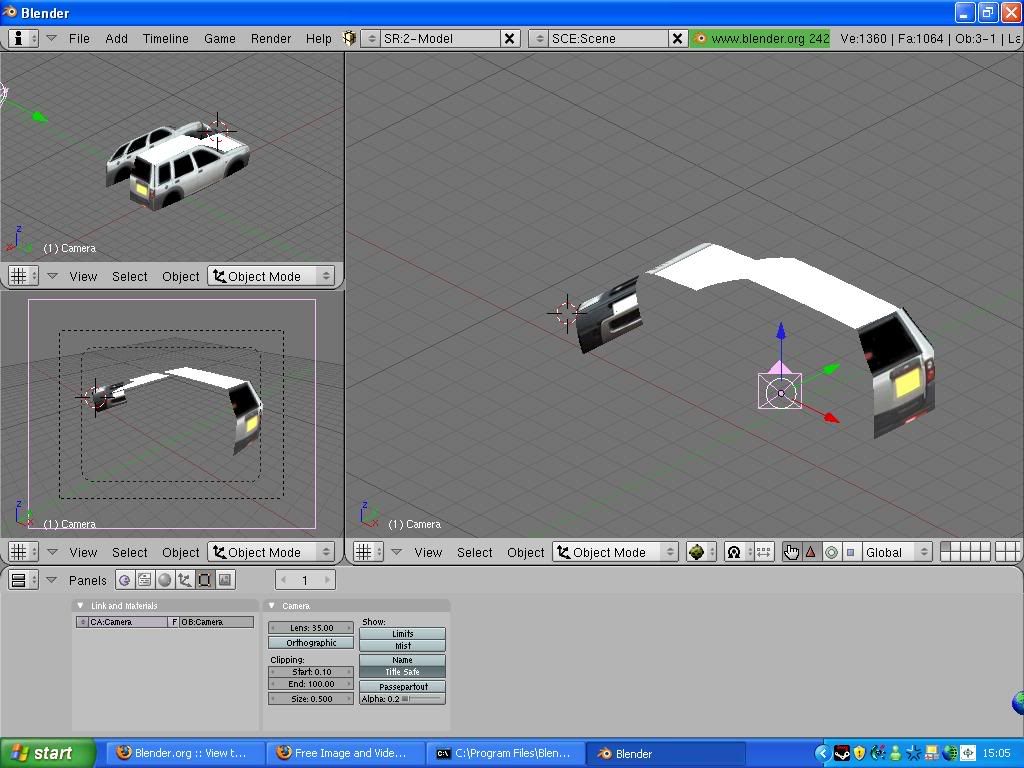 In Python View (also the lighting in python mode dosen't seem to be affecting the meshes!):