LetterRip wrote: It would be nice to be able to set up 3 views with the image in the background (yes I know the texture a plane with the image technique - and it is inconvenient and can tend to interfere with your workflow...)
Im not sure if this is what you mean...but you can already set up a background image with multiple views by going View> Background image> Use Background Image> Load
Just set up your views first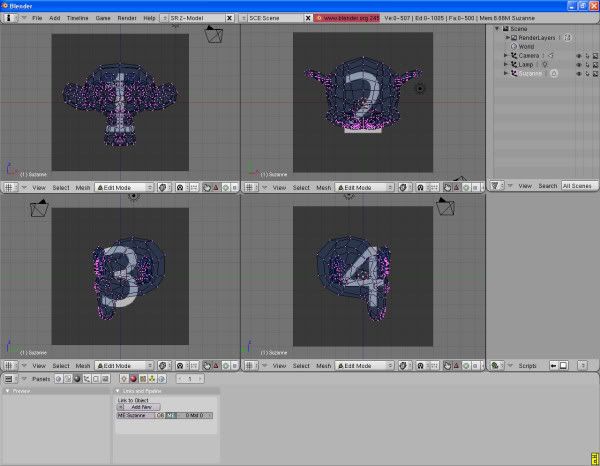 Hope that helps.
I am in agreement with all the above requests
especially the following (with some extra suggestions by myself)...
1) 3D Painting...Integration with gimp (without using verse
) would be sweet!.
2) Auto UV Mapping would be amazing... by this i mean like the UVLayout tool by headus
http://www.uvlayout.com/
Even though the LSCM is amazing in blender i find i still need to do loads of manual tweaking.
3) The ability to export double sided poly's (for grass planes and leaves etc) would be a godsend
4) A Thicken tool.
5) A window that shows Poly count and poly Budget that you can leave open...much like the one in max.
I find the current poly count (top right corner) flawed because it counts Quads only. (i know you only have to divide by two, but it would be a nice addition
)
6)A merge verts brush, much like the box select brush (double tap B) that welds all the verts together in its selection area.
I find myself constantly Alt+M Alt+M Alt+M Alt+M Alt+M lol
7) A better decimate tool, that keeps UV's intact and has enough decency to keep a good mesh flow.
Efficient Tri strips when converting Quads to Tri's
(I lifted this from a previous post of mine here)
"After creating a cylinder and cutting the centre with the knife tool, then running the conversion, some tris seem not follow the most logical order.
Some go one way and then in the same line of tri's others are flipped.
I have attached a gif showing my test, and i hope it explains my rambling more that my power of the English language ever could.
The last part of the image shows in red, the direction that the tri's should follow for the most efficient conversion."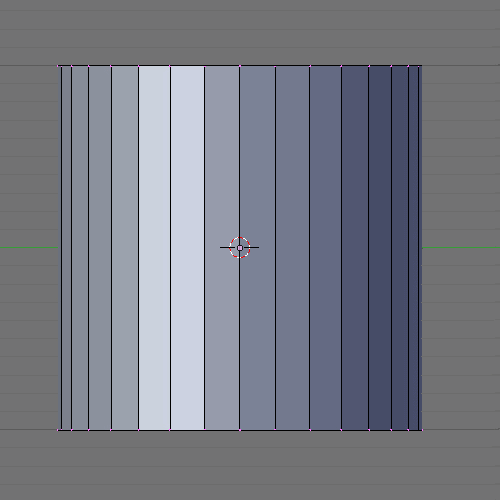 see the full post below
http://www.blender.org/forum/viewtopic. ... highlight=
9) some integration with the Nvidia texture tools and Cuda would be great...Thus allowing users with new GPU's to take full advantage of them within Blender.
http://developer.nvidia.com/object/texture_tools.html
http://developer.nvidia.com/object/cuda.html
Thanks for looking