Moderators: jesterKing, stiv
I created two trees and exported them as .obj files to use with Terragen 2. They both looked perfect rendered in Blender but when I placed them in Terragen, they were missing colors. The leaves were a brownish color instead of green, so I'm not sure if it was a "lack" of color or just the wrong color. But, what could this be and what kind of fixes might I implement? If I'm creating an object solely for export, do I need any kind of lighting (lamp/environment/etc) from Blender or just the basic object?
---
What's up with this?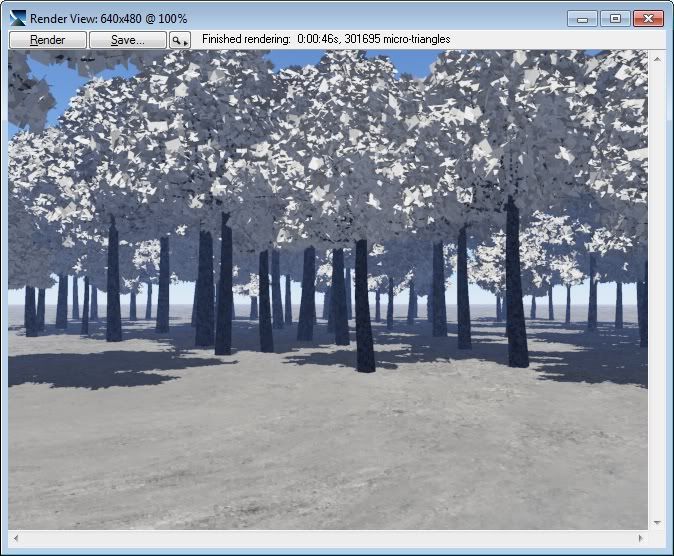 ---
I dont know anything about Terragen, but I will take a stab at this..

Are you applying a green texture to your model, or are you just changing the material color to green in blender?

If the latter, then that is probably your problem.
---
I'm not sure about the nomenclature but, I used pictures of actual leaves for the textures. I photoshopped them to have transparent backgrounds and tried saving the pics in all different formats from GIF to TGA to TIFF to PNG. I followed
http://blendernerd.com/making-trees-in-2-59/
to a T. It looked fine in Blender...I'm attaching a visual of the Blender render: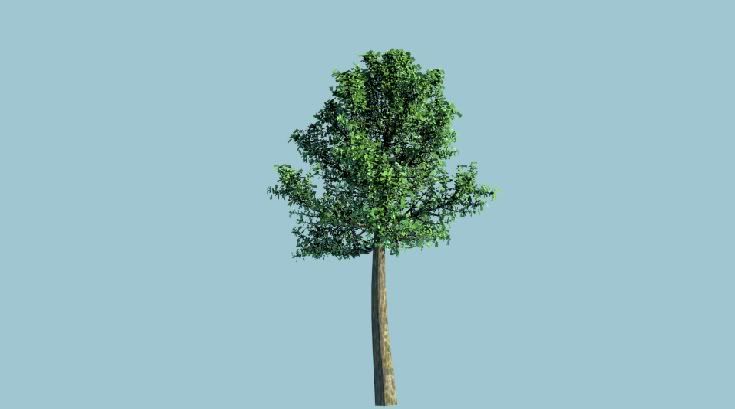 So I'm not sure what goes wrong between Blender and Terragen. I don't know if it's a simple lighting problem or a setting or some complex texturing. Any thoughts?
---
---