Training program 2018-2019
There is a  high demand for professional Blender training nowadays – by professionals and for professionals. Blender's new Amsterdam offices offers a fantastic classroom – seating up to 10 students – and a large canteen/workshop area that serves as mixed zone for visitors and people that work for Blender.
We currently offer the following courses:

1-day (Saturday) courses:

Blender Crash course: introduction to Blender for newbies (to be confirmed)
3-day courses:

Invisible VFX: motion tracking, masking and compositing for VFX shots. (by Sebastian Koenig)

Dec 5-7, Advanced FX with Blender. Mastering Blender Cycles, Smoke and Fluids for visual effects artists. (by Gottfried Hoffmann)
5-day courses:

New date coming soon, Blender Migration Course, covering Blender's full pipeline. (by Midge Sinnaeve)
Nov 19-23, Nov 26-30, Jan 21-25, Jan 28-Feb 1, Grease Pencil Fundamentals. Storyboarding and 2D animation. (by Matias Mendiola)
Dec 10-14, Blender Studio TD, technical training for people to support Blender artists in a studio. (by Jeroen Bakker).
On request we can also organize training for groups around topics such as character animation, architectural visualization, advanced modeling, Blender development, production pipeline and Python scripting, game props  design, Krita 2D drawing, and training in other languages (Dutch, German, Spanish). Contact us to discuss the possibilities.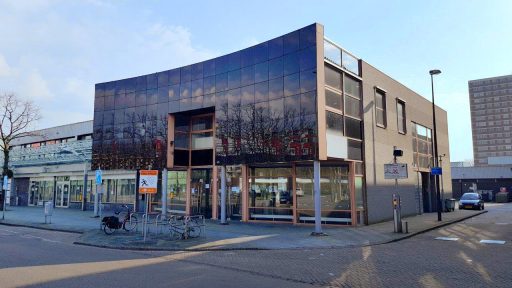 Location
The new Blender office is located perfectly for people arriving by public transport or car. With the new metro line it's just 5 minutes to Central Station. The building is also close to the A10 highway. There is plenty of affordable parking space (10 euro for a full day).
Address: Buikslotermeerplein 161, 1025 ET Amsterdam, the Netherlands.
Classes
Trainers are internationally acclaimed Blender experts, classes are English spoken.


Class room is fully equipped with required hardware. Bring own laptop is OK too.

Unique benefit:

students have access to the Blender studio crew for special Q&A sessions or masterclasses.
Contact
Please contact us to tell which topics you would be interested in.