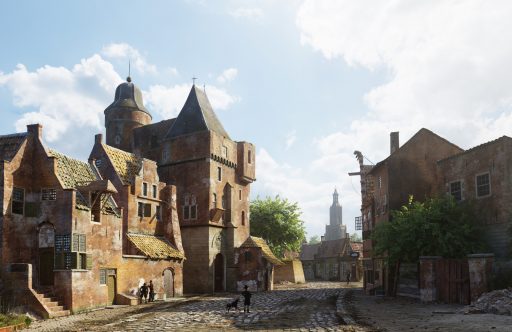 by Rob Tuytel

In this three-day course we will learn the most important skills to create 3D environments. We will focus on the creation of materials, set up a basic building and develop a small environmental scene. In the end of the course we will review the results and there will be a Q&A session on how to promote yourself and your work.
Day 1:
————————————
On the first day we will examine various 3D creations and structures. We will compare the complexity of materials in the real world to those of 3d environments. We will learn how to make PBR material and apply it to a 3D wall.
Day 2:
—————————–
I will explain the basic techniques for the design of 3d buildings. Then we will start to create a simple building from scratch. We will add textures and optimize our materials from the previous day.
Day 3:
—————————-
You will learn how to schedule your work for larger environments. Using our building from day two and a set of assets we will create a small scene. We will review the results of each others work and discuss improvements. In the end of the course I will give some insight on how to promote your work to a client.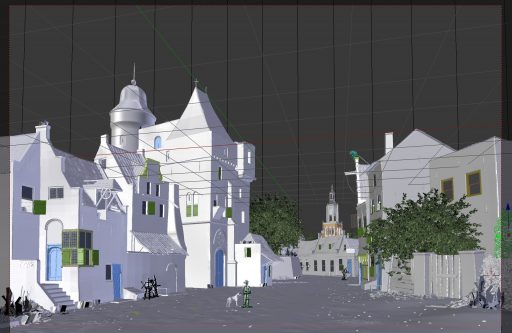 All students will be provided with written lectures (PDF). I will further provide environmental art books for extended training purposes during the three days.
3 day course
Date to be announced depending on registrations
Date will be confirmed at least 4 weeks before a training starts. (6 registrations minimal)
Courses are daily from 10:00 to 16:30h.
Classroom and assistance is available from 9:00 to 18:00h.
Costs: € 950 (including tax)
Including lunches and all the coffee/tea/soda/cookies you can find in Blender Institute
Meet with the Blender crew! Includes guest lectures by crew members.
On request we assist finding an affordable hotel nearby.
price is including 21% VAT
Printed certificate at end of the course.
Sign up today!
This course has a waiting list. Send a mail to training(at)blender.org – we will notify you about the next date for the course.

Location
The new Blender office is located perfectly for people arriving by public transport or car. With the new metro line it's just 5 minutes to Central Station. The building is also close to the A10 highway. There is plenty of affordable parking space (10 euro for a full day).
Address: Buikslotermeerplein 161, 1025 ET Amsterdam, the Netherlands.
Class room equipment
Each student gets a well prepared Linux workstation with 27″ monitor. We recommend you to bring your own laptop with private files or footage. If you wish you can use the laptop for the course days as well.
Terms and conditions
We aim for 100% customer satisfaction. However, courses are commercial ventures in which Blender Institute invested quite a lot to make this possible. For that reason we have a well defined refund policy. Our standard terms and conditions can be downloaded here.