Grease Pencil Fundamentals
This course is meant for artists who already have some experience in the art and craft of drawing, storyboarding or 2D animation. During the training we will not further develop those skills. The training requires a minimal experience using Blender 2.8 as a 3D tool and some drawing skills.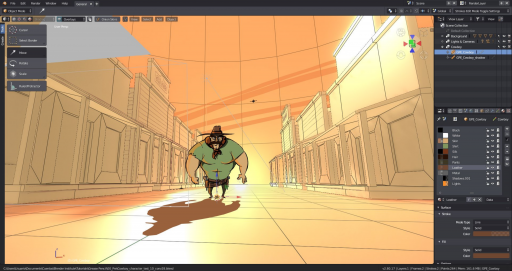 by Matias Mendiola, www.mendiobox.com
Course contents
During the course we will get to know the Grease Pencil tools as a simple way of applying your 2D skills and workflows within a 3D environment like Blender. We will explore the use of Grease Pencil through the entire 2D animation production pipeline: Design, story-boarding, scene layout, 2D animation and VFX. Technical demonstrations and short exercise assignment will complement the Grease Pencil Fundamentals program.
The following topics will be covered:
The new Grease Pencil Object
UI and 2D animation template
Drawing in the 3D space (Draw mode)
Working with 2D Layers
Setting and using Brushes
Setting and using Materials
Drawing edition (Edit Mode and Sculpt mode)
Using Modifiers and FX
Working with Grease pencil and 3D objects
Render Grease pencil with Eevee and Cycles
Grease Pencil drawing workflow
Concept art
Character design
Grease Pencil Storyboarding workflow
Rough Thumbnails
Layout scenes
Animatic: Using the timeline, dope sheet and camera
Basic edition
Working with sound and captio
Grease Pencil 2D animation workflow
Layout scene for animation
Rough animation
Using Onion skin
Adjust animation timing with the dope sheet
Using multiframe edition
Cleanup animation
Cutout Animation basics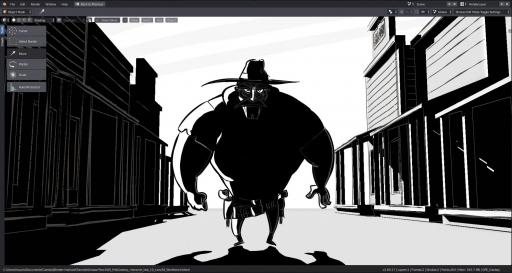 Sign up today!
This course has a waiting list. Send a mail to training(at)blender.org – we will notify you about the next date for the course.
Costs: € 995

Price does not include € 208,95 VAT
Price does including lunch and all the coffee/tea/soda/cookies you can find in Blender Institute (self-service)
Printed certificate at end of the course.
Course details
Level: introductory
Duration: 5 days
Lessons: 10:00 to 17:00h (including 1 hour lunchbreak)
Class room equipment
Each student gets a well prepared Linux workstation. If you wish you can bring your own laptop for the course days as well.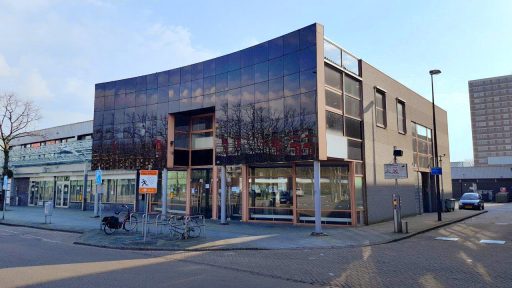 Location
Address: Buikslotermeerplein 161, 1025 ET Amsterdam, the Netherlands
Opening hours: Classroom, canteen and meeting space are open from 9:30 to 18:00h.
How to get there: The Blender Institute is located perfectly for people arriving both by public transport or car. With the metro line 52 it's just 5 minutes to Central Station. The building is also close to the A10 highway. There is plenty of affordable parking space (10 euro for a full day).
On request we can send you a list of affordable hotels nearby.
Terms and conditions
We aim for 100% customer satisfaction. However, courses are commercial ventures in which Blender Institute invested quite a lot to make this possible. For that reason we have a well defined refund policy. Our standard terms and conditions can be downloaded here.