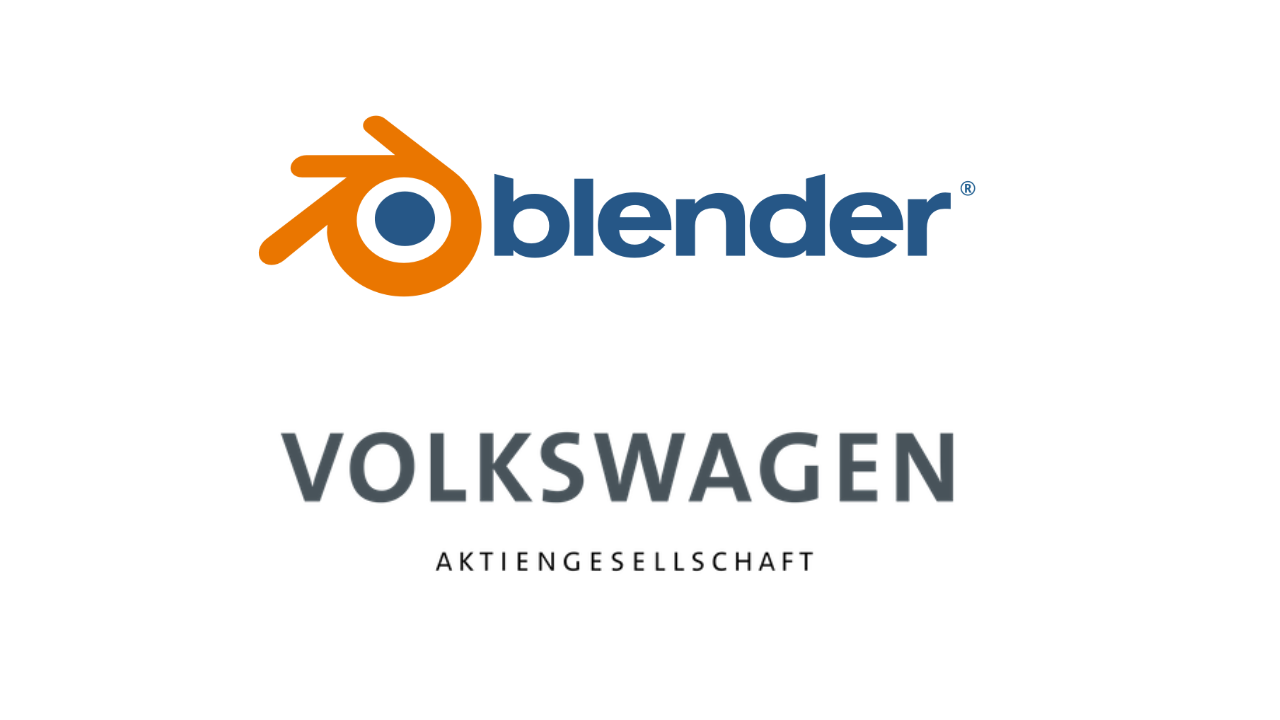 Blender Foundation is delighted to announce Volkswagen Group as the latest Patron Member of the Foundation's Development Fund. A public statement is available on LinkedIn.
The VW Group is delighted to support the Blender Foundation as the 1st major Automotive OEM.

We as the VW Group would like to reward the fantastic work of the Blender Community by joining the foundation as a Patron member.

Ali Varol – Business Partner Manager – Group IT at Volkswagen AG
Welcome Volkswagen AG! There has been an ever-growing adoption of Blender in the industrial design space, and seeing such public support for the Blender mission is highly appreciated.
Blender Foundation, October 2022
What is the Blender Development Fund?
The Blender Development Fund accepts donations to support activities to provide free and open accessible services for all Blender contributors – including professionals and corporations – on the blender.org websites. Support activities include bug fixing, code reviews, technical documentation and onboarding.

The fund will also provide grants and subsidies to developers on generic and widely agreed development projects.
Learn more at fund.blender.org