Institute for open 3D projects
In 2007 Blender Foundation chairman Ton Roosendaal established the "Blender Institute" following the overwhelming success of "Elephants Dream",the world's first open movie project. This is now the permanent office and studio to more efficiently organize the Blender Foundation goals, but especially to coordinate and facilitate Open Projects related to 3D movies, games or visual effects.
The institute consists of:
Staff
A permanent team of about 3-5 people, producers and project coordinators, an administrator and Blender developers.
This team will also work on Foundation blender.org projects.
Studio
Blender Institute has a fully equipped project space to host a team of 8-12 people. The studio will be available  mainly for open movie projects.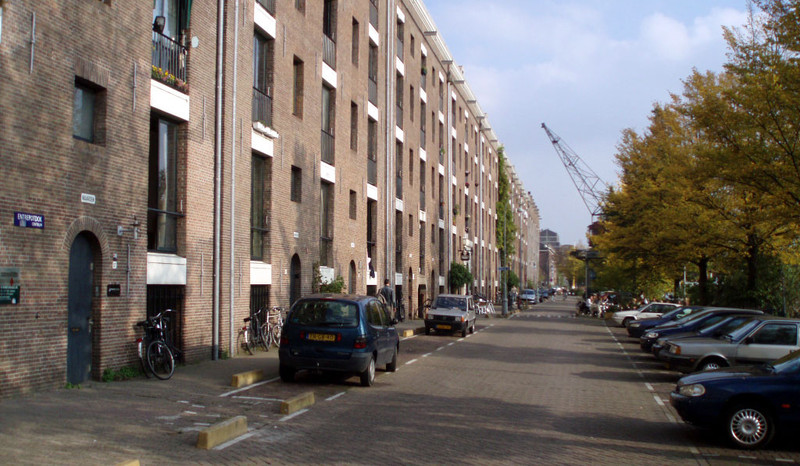 Open Projects Business
The term "open project" means that the end result and creation process will be published under an open license, free for everyone to redistribute, reuse, remix or publish. Typically we'll use the Creative Commons (attribution required) license for it.
Open projects (or at least the parts created by the Blender Institute) will be created using free and open source software.
Since we don't claim income from licensing or royalty, each project has to get financed in advance. A combination of these four different components can be used:
Personal contribution, via Foundation grants, pre-sale campaigns, Blender Cloud, DVD sales, etc. This based on development subtargets (like hair rendering).
Subsidy (Culture funds, EU, Government…). This reflects the public benefit side of projects we do.
Sales of workshops, training (or DVD / Blender Cloud videos), seminars, documentation (books). Education is an important market for free and open projects.
Corporate sponsoring, commercial jobs, and income from third party cooperation. Companies can enjoy the immediate benefits of having rights-free content.
These four components  the core business model of the Institute, and the proposed business model for marketing open content.
---
Contact details
Blender Institute BV
Entrepotdok 57A
1018 AD Amsterdam
the Netherlands
Director: Ton Roosendaal
Administration: Anja Vugts-Verstappen
Chamber of Commerce: 34276786
Tax (VAT/BTW):  NL 8181.52.011.B01
Bank: ING Bank
Bijlmerdreef 109
1102 BW Amsterdam, the Netherlands
Account #: 52 96 212
IBAN: NL22 INGB 0005296212
BIC/Swift code: INGB NL2A
Paypal: ton(at)blender(dot)org
Contact: institute(at)blender(dot)org
Open projects in practice
Projects usually last six to twelve months.
We execute projects as an independent production company.
Project team members can be temporary involved, they get hired on artist (freelance) fee basis, with full travel and housing expenses.
We enable the teams to execute their creative ideas.
Projects have a development target, as well as a creative target.
Secondary targets can be kept open for sponsors or partners.
Cooperation projects with other open source projects is possible too.
In the past 7 years, we've realized five open projects. Currently we are realizing the 6th project,  nicknamed "Gooseberry", with the aim of bringing together studios and teams to create a feature animation film.
Interesting corporate sponsoring to explore:
HD movie for HD-DVD codec testing.
3D (stereo or multi-image display) movie rendering.
4k rendering for networking/grids/screening tests.
Content with specific effects/tools, as proof-of-concept or development for a studio. Examples include fur rendering, robotic tools, and global illumination for VFX.
Training concepts to explore:
Loan artists or developers from studios/institutes/universities
Organize regular courses/training for professionals.
Creating training material.