Blender Foundation and the online developers community are proud to present Blender 3.5!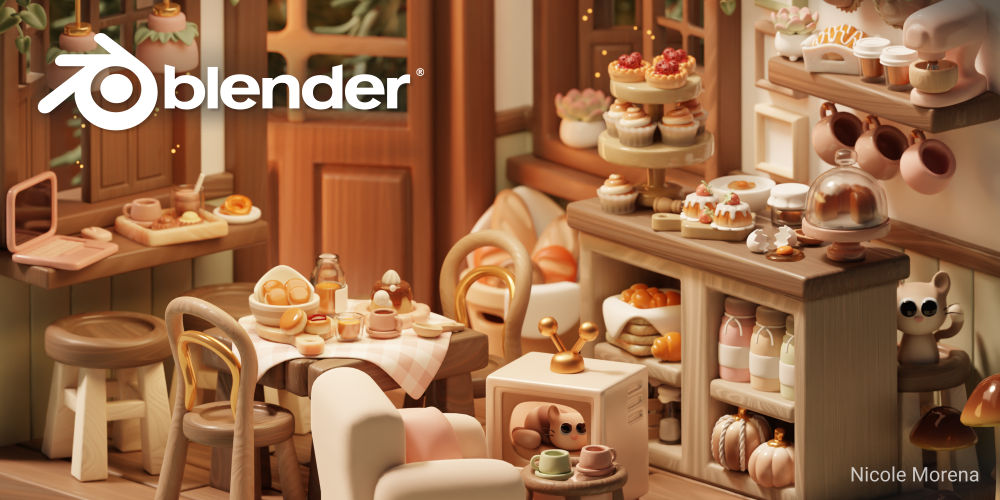 What's New
Blender 3.5 is feature packed, touching almost every corner to make Blender better in every way:
Plus: EEVEE renders much faster on Apple Silicon devices, Cycles supports non-uniform spot lights and less noisy area lights, new animation curves tools, new UV and modeling tools, faster OBJ export, as always hundreds of bug fixes, performance, memory improvements, cleanups, refactors, and so much more.
Explore the release notes for an in-depth look at what's new.
Thank you!
Another exciting milestone achieved thanks to the Blender community and the over 3000 individuals and organizations contributing to the Blender Development Fund.
Happy Blending!
The Blender Team
March 29th, 2023
What is the Blender Development Fund?
The Blender Development Fund accepts donations to support activities to provide free and open accessible services for all Blender contributors – including professionals and corporations – on the blender.org websites. Support activities include bug fixing, code reviews, technical documentation and onboarding.

The fund will also provide grants and subsidies to developers on generic and widely agreed development projects.
Learn more at fund.blender.org