SIGGRAPH 2017 (Los Angeles, 30 July – 3 August) is around the corner! To continue and celebrate the long standing tradition of Blender and SIGGRAPH, this year we have 3 announcements.
Talk selected for SIGGRAPH 2017
Ton and the Blender Animation Studio team will present Beyond "Cosmos Laundromat": Blender's Open Source studio pipeline, a talk focused on Open Source pipelines and Blender.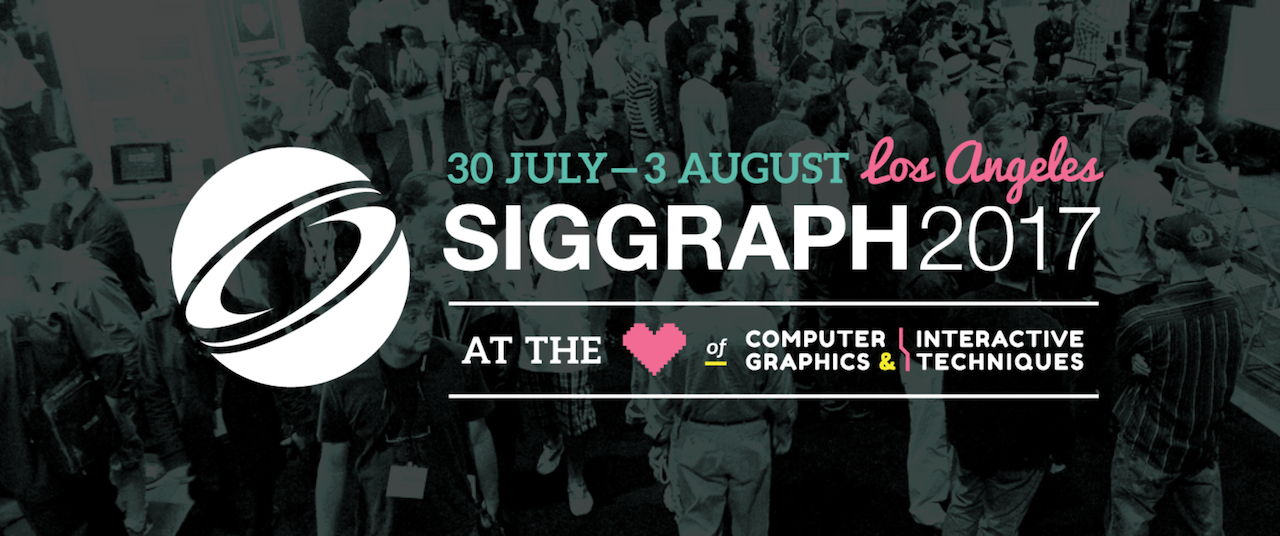 Here is the abstract: For "Cosmos Laundromat" – CAF 2016 Jury Award winner – the Blender team, headed by CG pioneer and producer Ton Roosendaal, developed and used a complete open source creation pipeline. The team released several other shorts since then, including a 360-degrees VR experience and a pitch for the feature animation "Agent 327". Developing and sharing open source technologies is a great challenge, and leads to great bene for the small and medium animation studios.
Blender booth
SIGGRAPH hosts one of the largest exhibitions of the computer graphics industry, and this year Blender is going back to it. There will be demos, goodies and a new Blender demo-reel!
Giveaway: free exhibit pass
Follow this link for a free pass (worth $50 – get them before they run out), so you can drop by the exhibit hall in the LA Convention Center. We would love to see you there!