We are proud to share the news that 3 films completely produced with Blender have been selected for the 43rd Computer Animation Festival to be celebrated in Anaheim, California, 24-28 July 2016! The films are Cosmos Laundromat (Blender Institute, directed by Mathieu Auvray), Glass Half (Blender Institute, directed by Beorn Leonard) and Alike (directed and produced by Daniel M. Lara and Rafa Cano).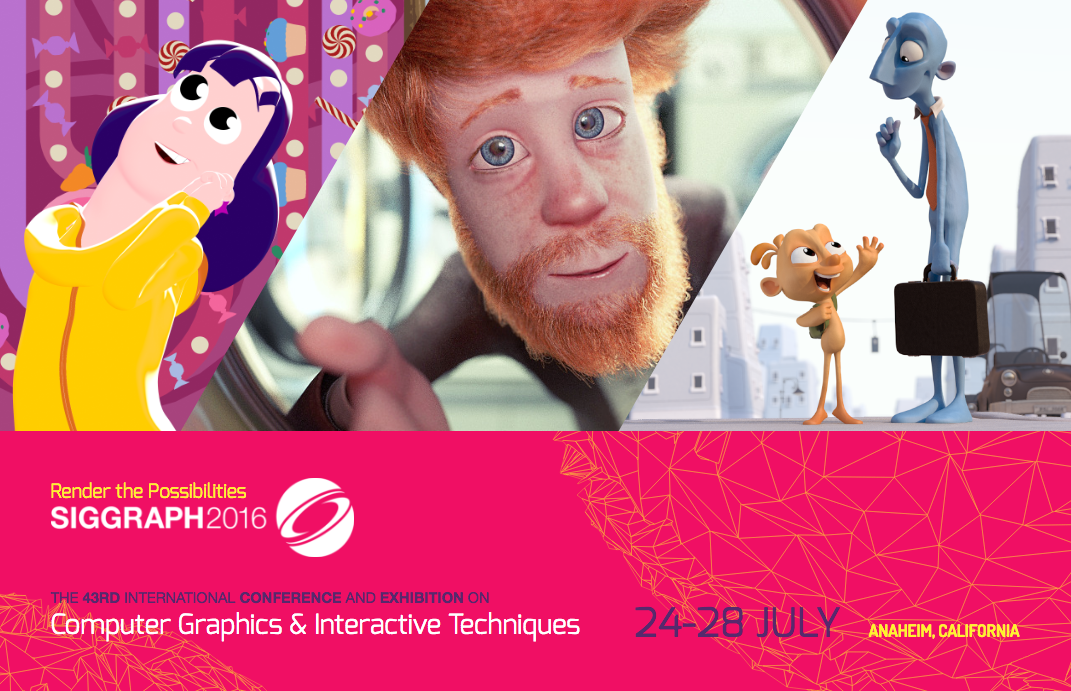 The films are going to be screened at the Electronic Theater, which is one of the highlights of the SIGGRAPH conference. SIGGRAPH is widely considered the most prestigious forum for the publication of computer graphics research and it is an honour to see such films in the same venue where computer graphics has been pioneered for decades.
Here you can see a trailer of the Animation Festival, where some shots of Cosmos Laundromat can be spotted.