A few days ago we wrote about three Blender-made films being selected for the SIGGRAPH 43rd annual Computer Animation Festival. Today we are happy to announce that Cosmos Laundromat Open Movie (by Blender Institute) has won the Jury's Choice Award!
Producer Ton Roosendaal says:
SIGGRAPH always brings the best content together for the Computer Animation Festival from the most talented artists and we are honoured to be acknowledged in this way for all our hard work and dedication.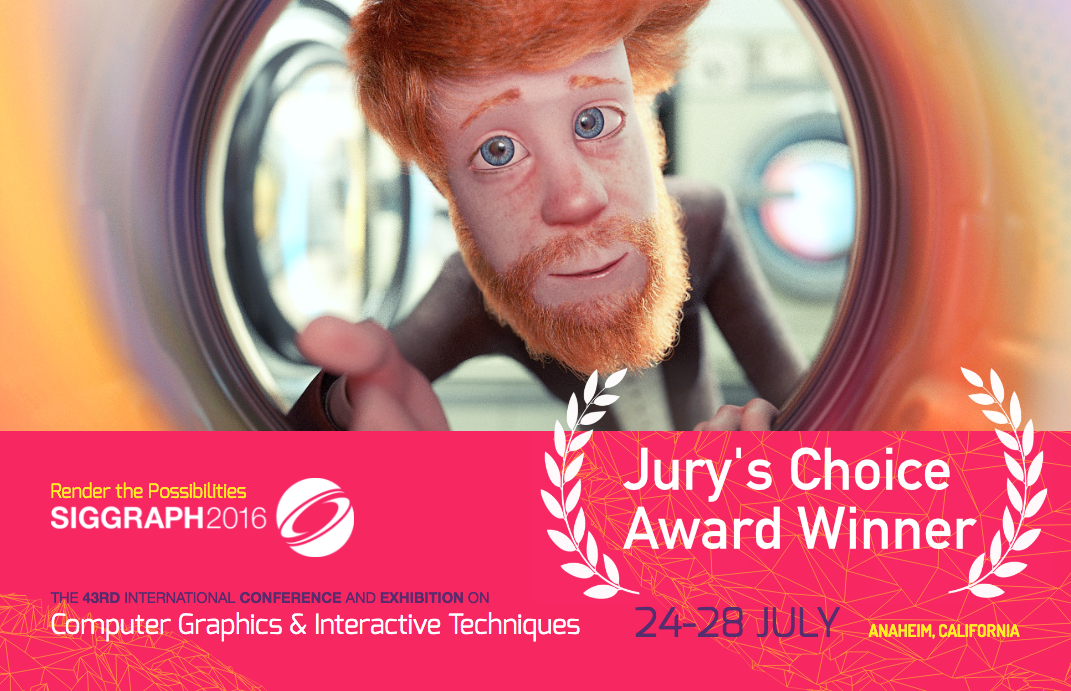 Get ready to see more and more pictures of Victor and Frank as Cosmos Laundromat takes over SIGGRAPH 2016!