Today we proudly present Blender's 13th Open Movie, produced by Blender Studio.
Sprite Fright is an 80's-inspired horror comedy, set in Britain: When a group of rowdy teenagers trek into an isolated forest, they discover peaceful mushroom creatures that turn out to be an unexpected force of nature.
As with previous Open Movies, Sprite Fright challenged Blender's development team to create new technical capabilities within a production environment. This time the main focus was on pipeline development; on tools and systems to help artists to collaborate and work more efficiently.
Focus was also placed on storytelling, by involving former Pixar story supervisor Matthew Luhn as director.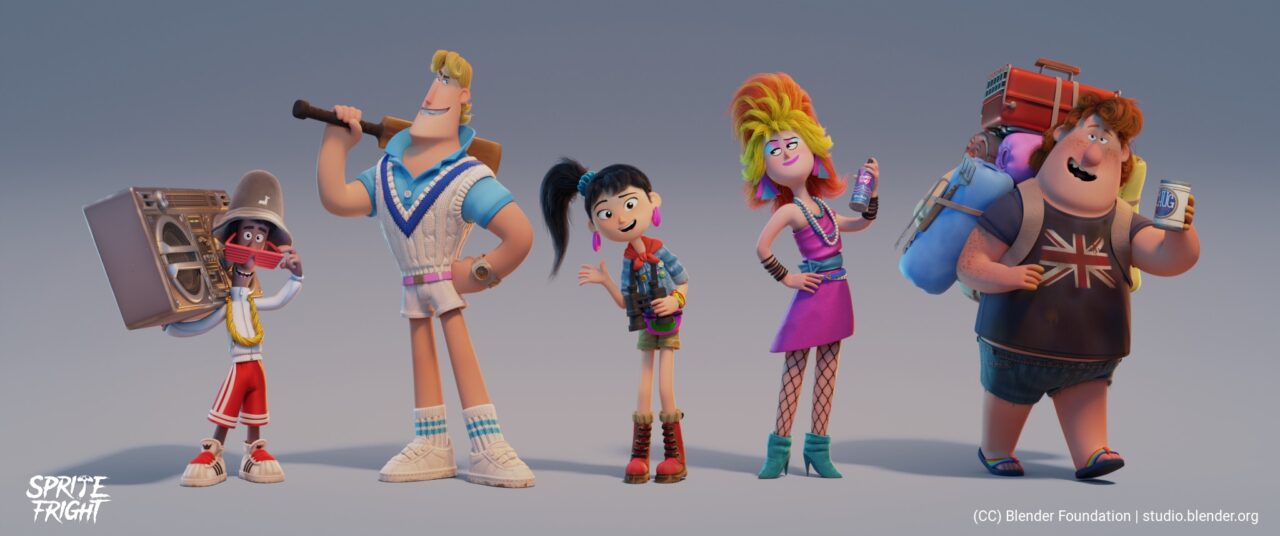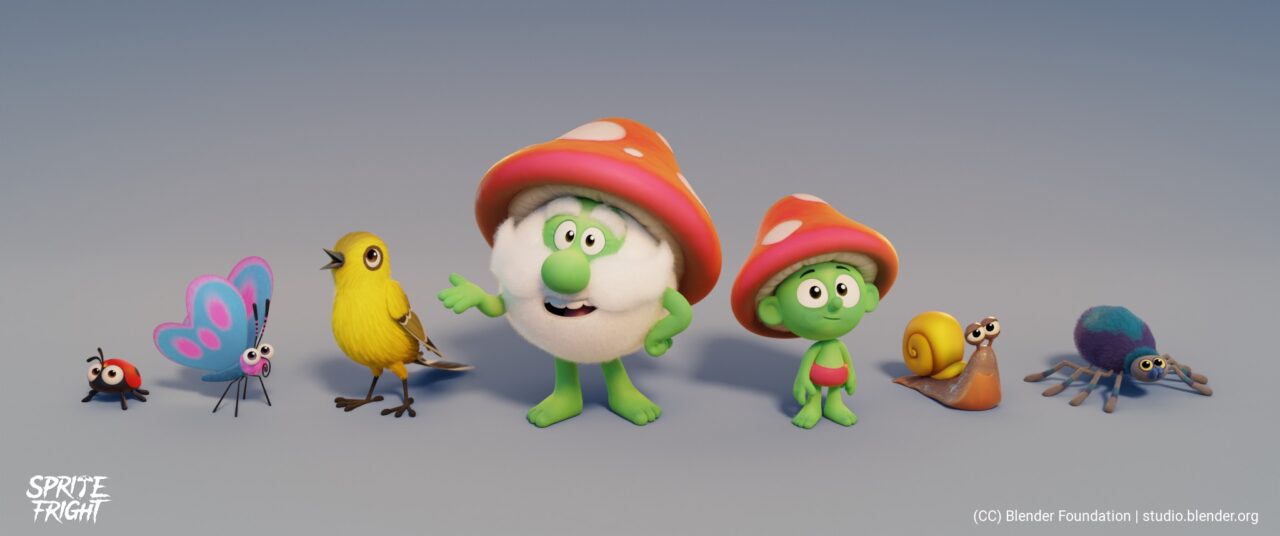 As for all previous Blender Studio shorts, production files, assets, breakdowns and training are available on the Blender Studio website.
Written and Directed by Matthew Luhn
Co-Director Hjalti Hjálmarsson
Art Director Andy Goralczyk
Production Design Ricky Nierva
Produced By Francesco Siddi
Executive Producer Ton Roosendaal
Score By Ben J. Lee
Songs By David Drury and Phil Peterson
Animation Lead Rik Schutte
Sound Design Sander Houtman
Made by Blender Studio. https://studio.blender.org