It is amazing to see how NASA is using Blender 3D for their innovative projects. From the controllable Rover web-app, Experience Curiosity, to simulated space exploration of Exoplanets, to mobile-based Augmented Reality, NASA is in the forefront of demonstrating the benefits of having Blender as an interactive 3D tool.
Brian Kumanchik, Project Lead & Art Director of NASA Jet Propulsion Laboratory, has this to say about Blender…
I started using Blender personally about 6 years ago as an free alternative to Maya and Max when I started my own business – modeling and selling Aircraft for Microsoft Flight Simulator http://simflight3d.com/ after being laid-off my job in the video game industry, I decided to try an all open source route and found the tools very capable. I actually prefer Blender over both Maya and 3DS Max. It was my Blender/GIMP-created aircraft that landed me the job with NASA. And the fact that I'm using open source tools at NASA means that the public can download my models and open them up and play with them without spending money on 3D software. I do have about 25 years experience in the video game industry mostly using 3DS Max.

The Blend4Web decision was made because it was already Blender-friendly, had a physics engine and was the most mature WebGL engine out at the time. They were also willing to work with us.

The Blender/Blend4Web pipeline was pretty smooth, the only problem with working in WebGL is that browsers are forever-changing and features get turned on and off daily. but on the plus side our app runs on mobile devices without any changes except to accommodate the smaller screens.

Watch for other apps using Blender, GIMP and Blend4Web in the future.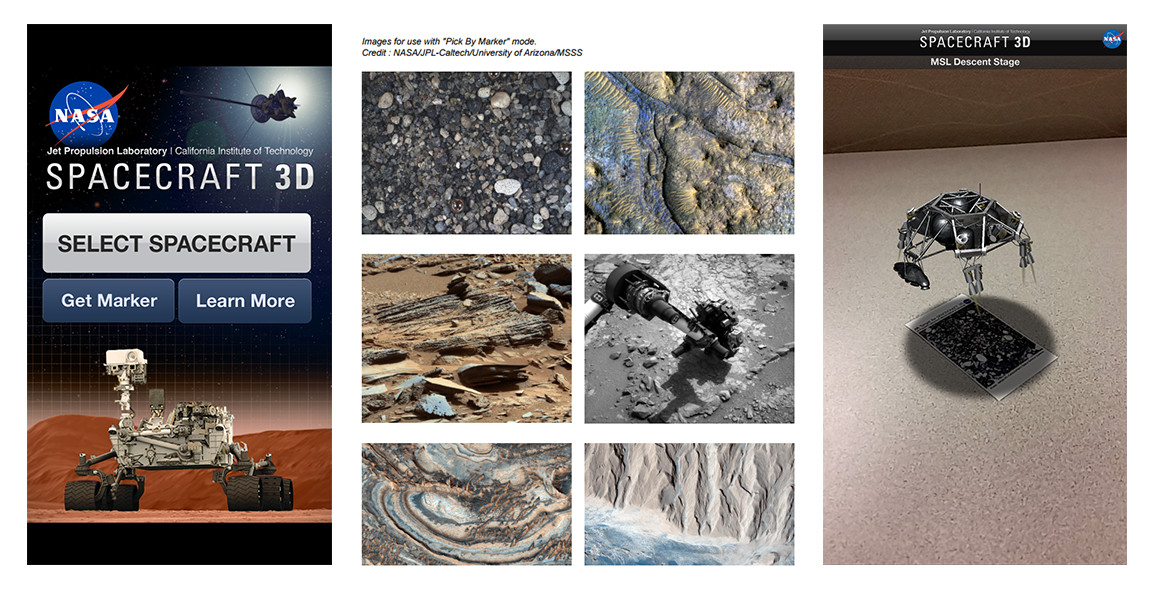 NASA's SPACECRAFT3D Augmented Reality App
More NASA projects using Blender:
Brian also is using Blender for his upcoming board game called Project Mars