Joseph Conover is a 3D artist at Greenhaus GFX, where he created graphics for several high profile film credit sequences such as Wonder Woman, xXx: Return of Xander Cage, Guardians of the Galaxy Vol. 2 and more. As he stepped into the industry and picked up other creative tools, Joseph found that Blender often gave him an edge in terms of workflow.
Text by Joseph Conover, Greenhaus GFX
I started using Blender about ten years ago and still implement it in my workflow for modeling, simulation, texturing, sculpting, and various other general tasks. The software is so comprehensive that it lets me picture the final product from a wide viewpoint. It offers a big advantage in eliminating guesswork and time wasted when jumping between different programs.
The largest project I've worked on at Greenhaus so far is the Wonder Woman's end title sequence.
I did too many random things to count, but these are screenshots of notable parts: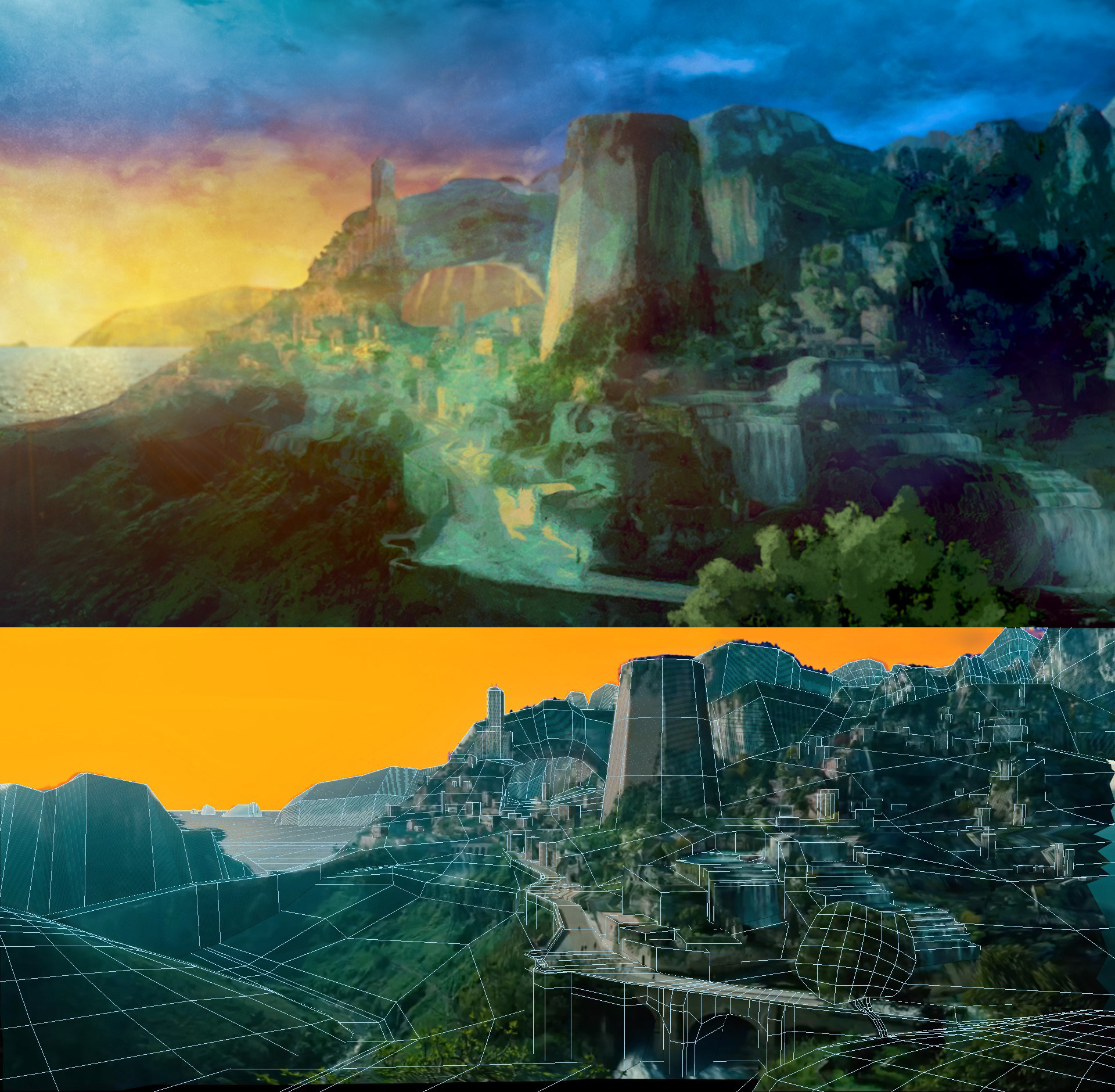 Patty Jenkins (Wonder Woman's director) thought that many scenes in our sequence were too warlike and wanted some uplifting moments, so I 3D projected this view of Themyscira (home to Wonder Woman and the Amazons) based on a painted version created by my boss, Jason Doherty.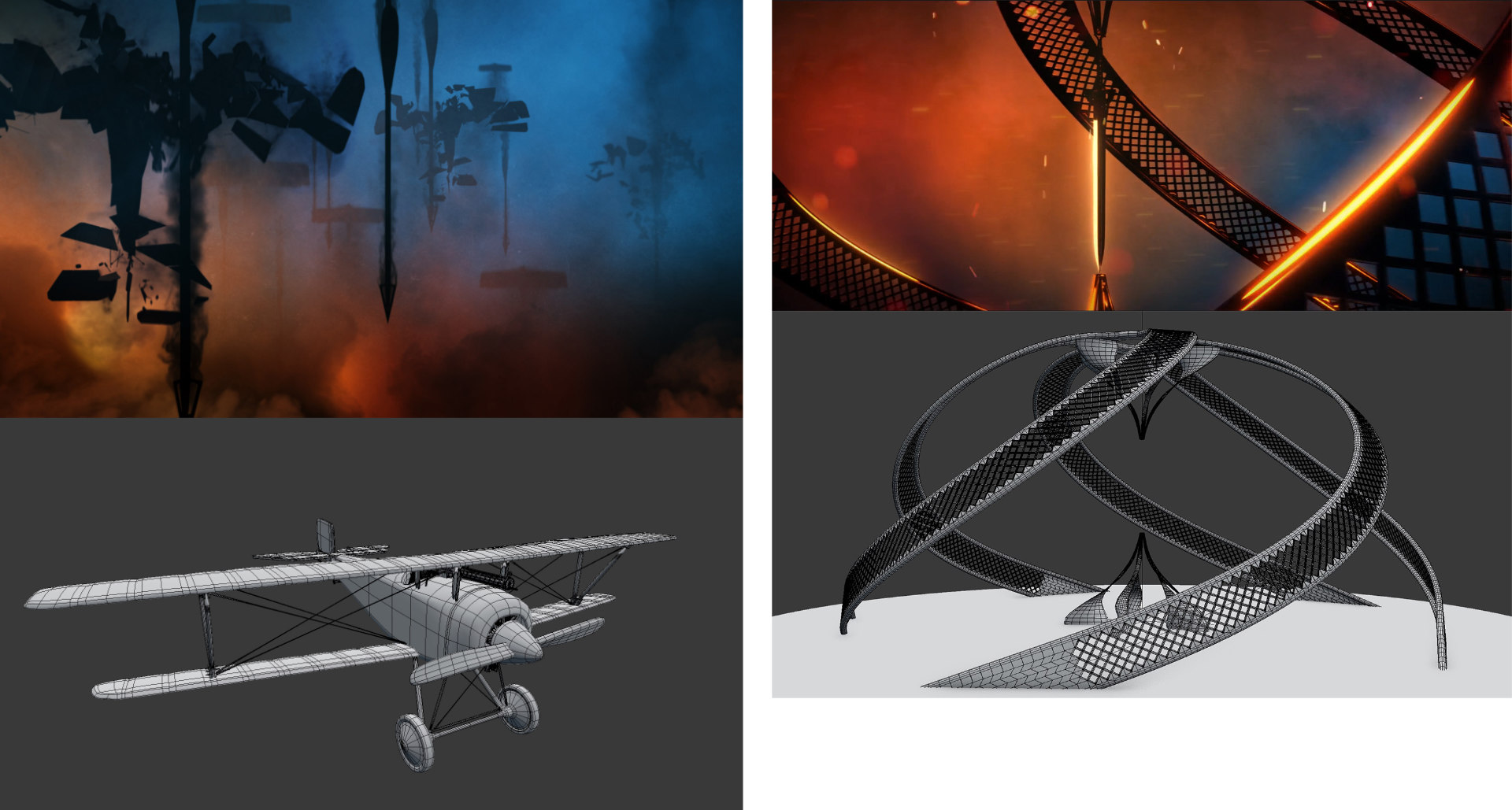 Here are several of my more notable models that were used in various scenes. The woman was based on actress Gal Gadot – sculpted in Zbrush and refined in Blender. For the plane, I took inspiration from the WWII German Biplane. My favorite thing to work on was the Sword structure, in which I used arrays and curve modifiers to create a rotating structure effect.
This was one of the environments I got to develop from start to finish. It was a mix of kitbashing and modeling in Blender. The whole process only took me an afternoon to finish because I was able to quickly duplicate the pieces and fill in the space. This scene was also repurposed in different shots throughout the sequence.

Guardians of the Galaxy Vol. 2's logo was a different story, because it started off in Blender but ended in C4D. This was the logo our client liked at first, which was done in Blender with some 80's style comping in After Effects: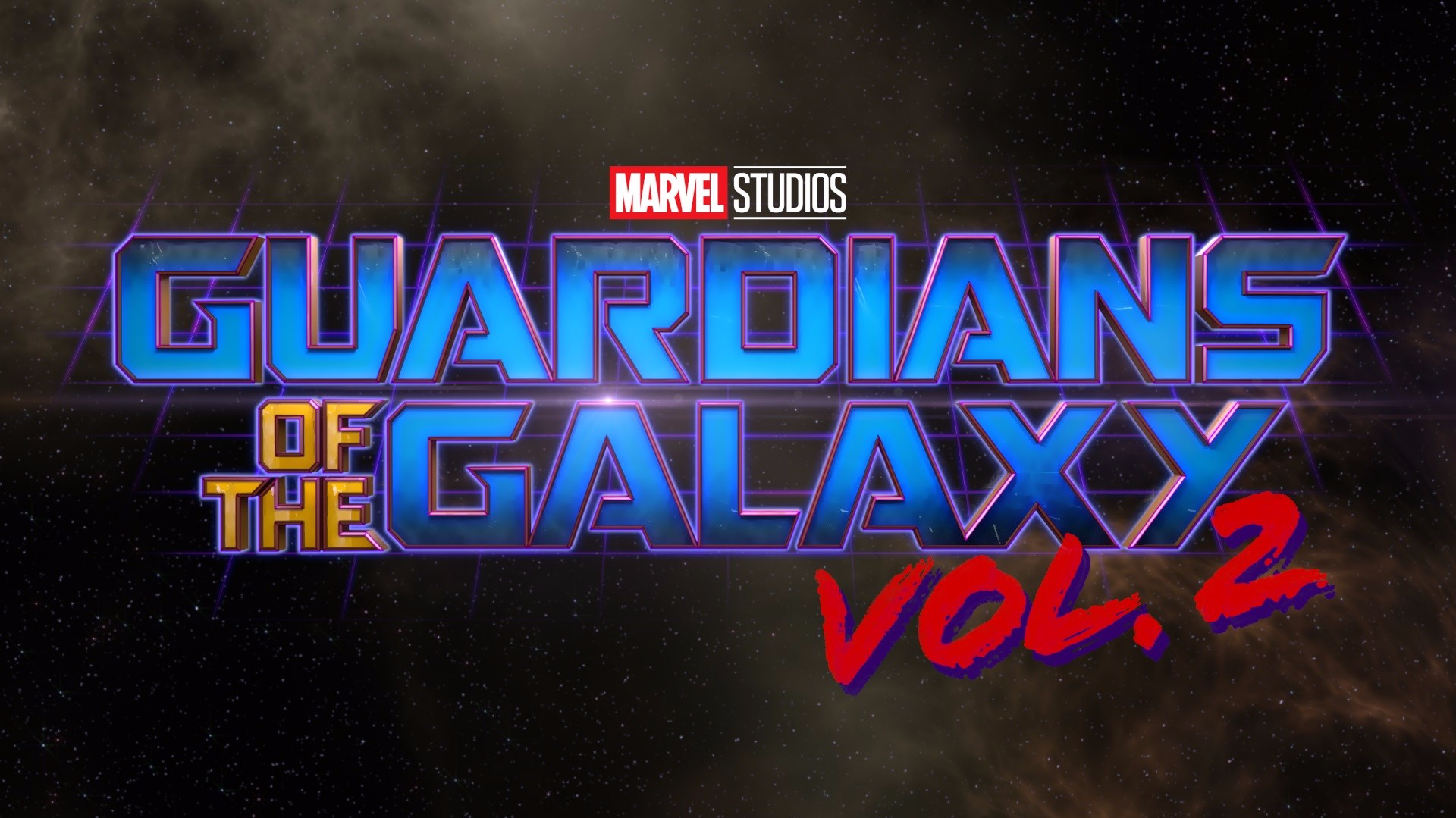 While Guardians of the Galaxy Vol. 2's final product didn't use much of Blender other than the animation, this promotional ad for the 2017 NHL All-Star Weekend did.
This was a great example of Blender's versatility. For the two shots below, I had to hand model the scenes to match the Cinerama Dome and the Hollywood Sign. Blender allowed me to quickly draft out my ideas from animation to the final lighting before I exported it to Maya and rendered in V-ray.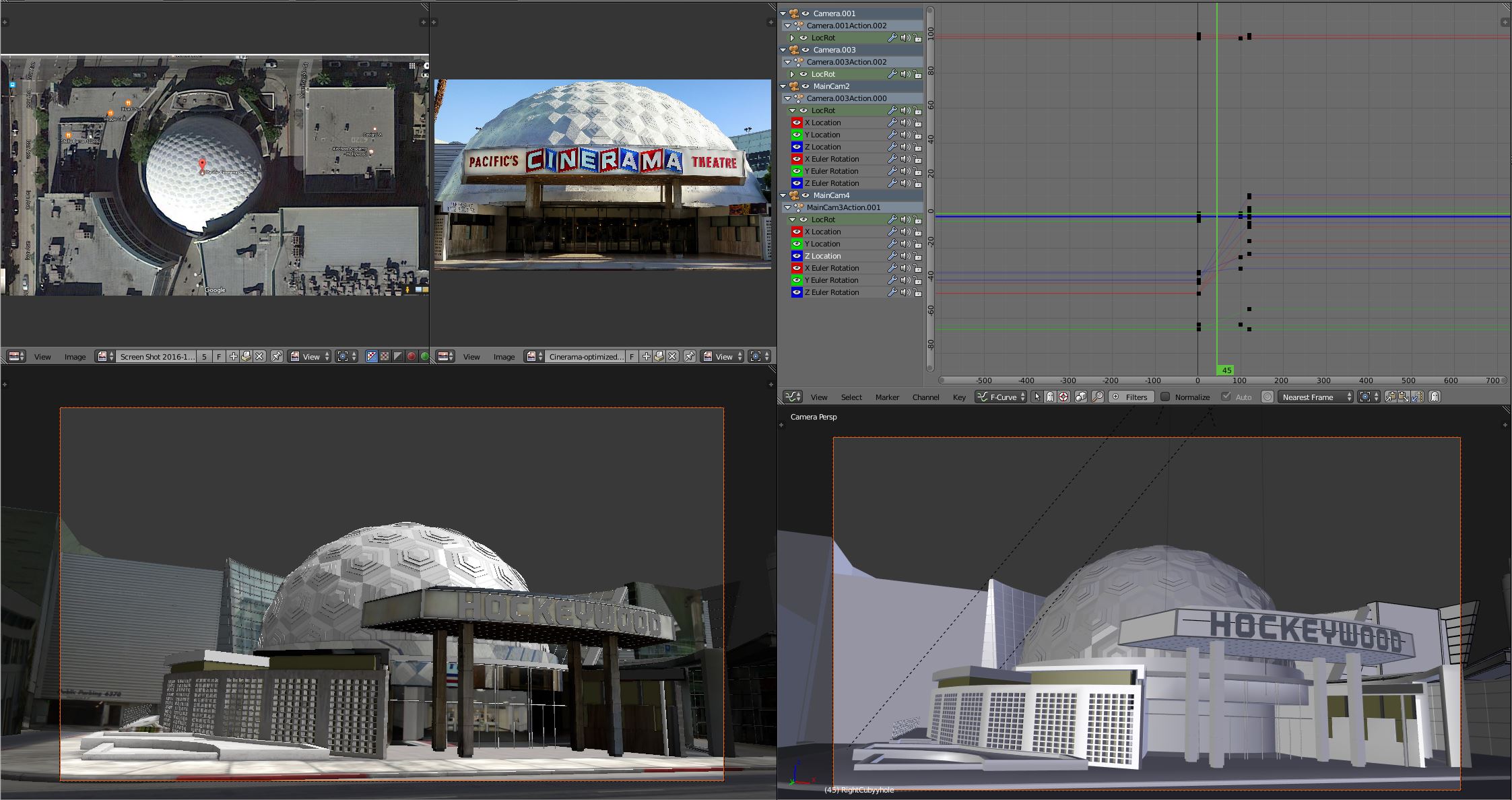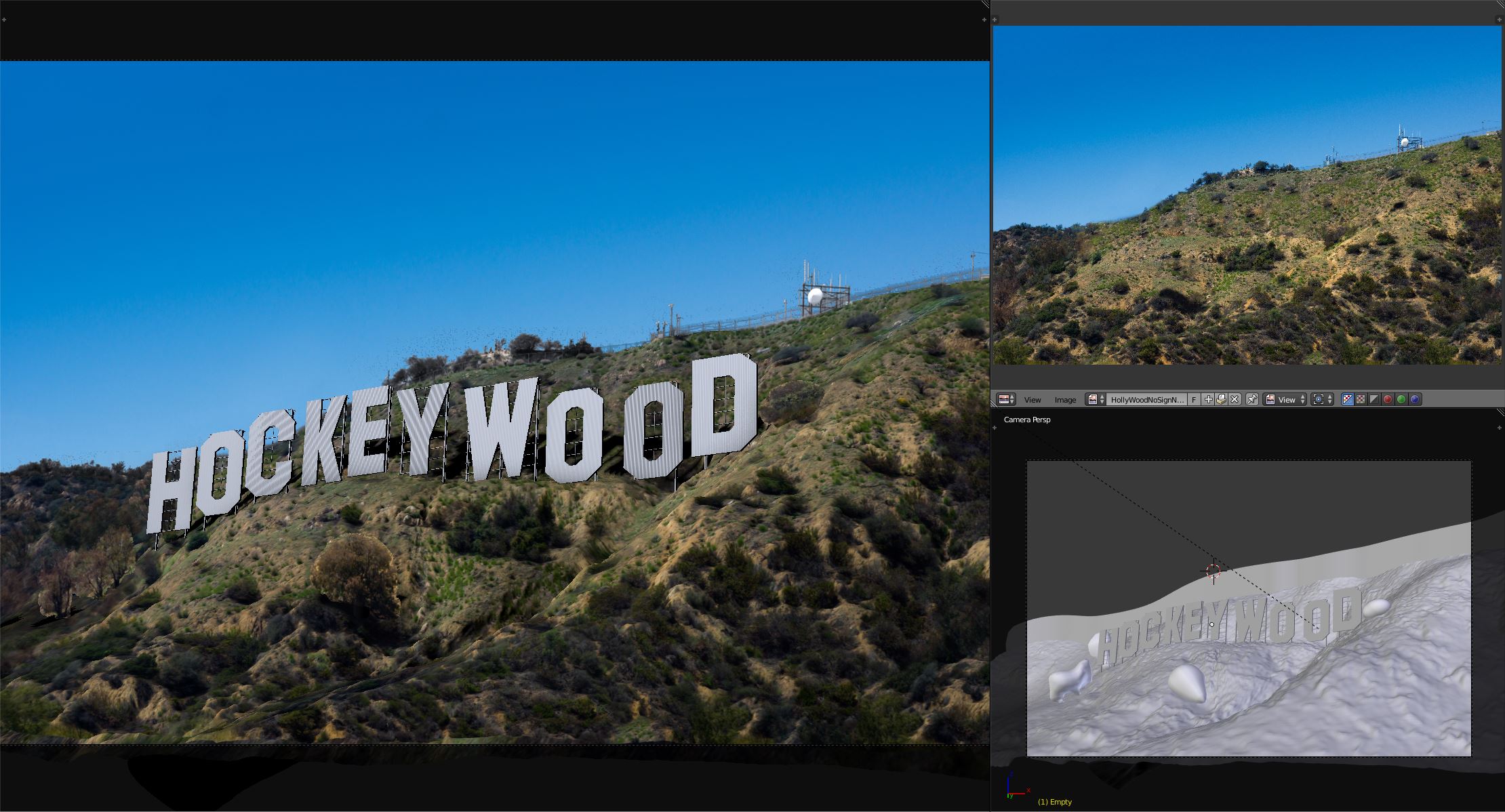 So what are your thoughts? Hit me up at josephconover.com if you want to chat about Blender or just talk art!