With almost 600 attendees from all over the world and over 70 presentations packed with technical, educational and entertaining content, this was the best Blender Conference yet!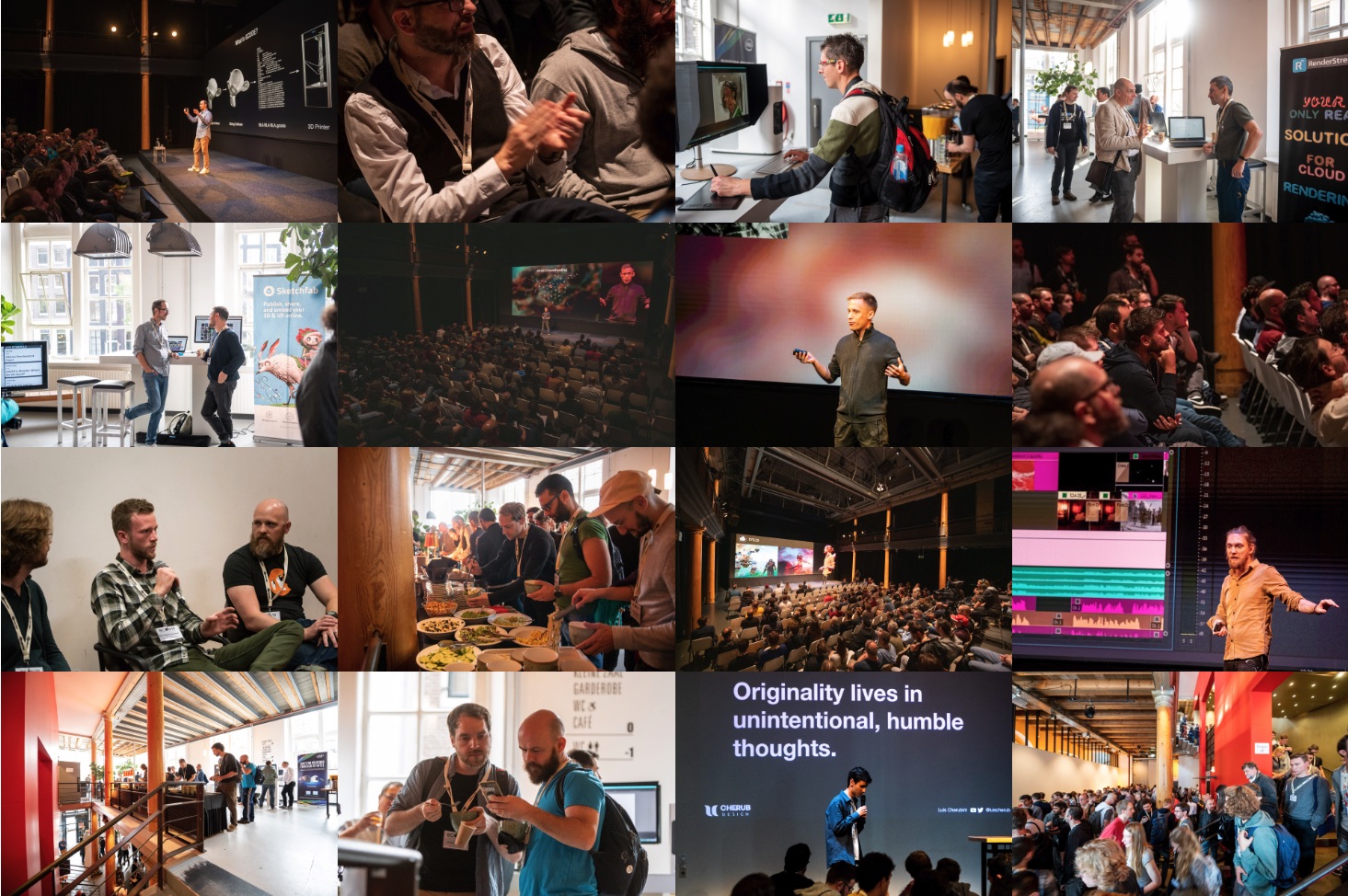 The new venue "Compagnietheater" was highly appreciated, as well as the step-up in quality for the presentations in the theater, thanks to the 10×3,5m LED wall, a top notch camera crew and reliable streaming. The food also got overall positive reviews, especially regarding the lunch.
Among several high-quality presentations, the audience particularly appreciated Ian Hubert's World Building with Blender, right next to Ton Roosendaal's keynote. You can check it out alongside all recordings on the YouTube playlist or on video.blender.org.
The new conference.blender.org website provided speaker profiles and a new schedule layout, which allowed attendees to more interactively filter and mark their favorite sessions.
The Friday dinner featured a live music set by Andy Goralczyk and VJ set by Midge "Mantissa" Sinnaeve, while photographer Jelmer de Haas realized an entertaining series of portraits for all attendees, posing with props such as the Ub Iwerks Annie awards delivered to Blender early in 2019. Jelmer also produced some impressions of the event. Both albums are available in the photo gallery.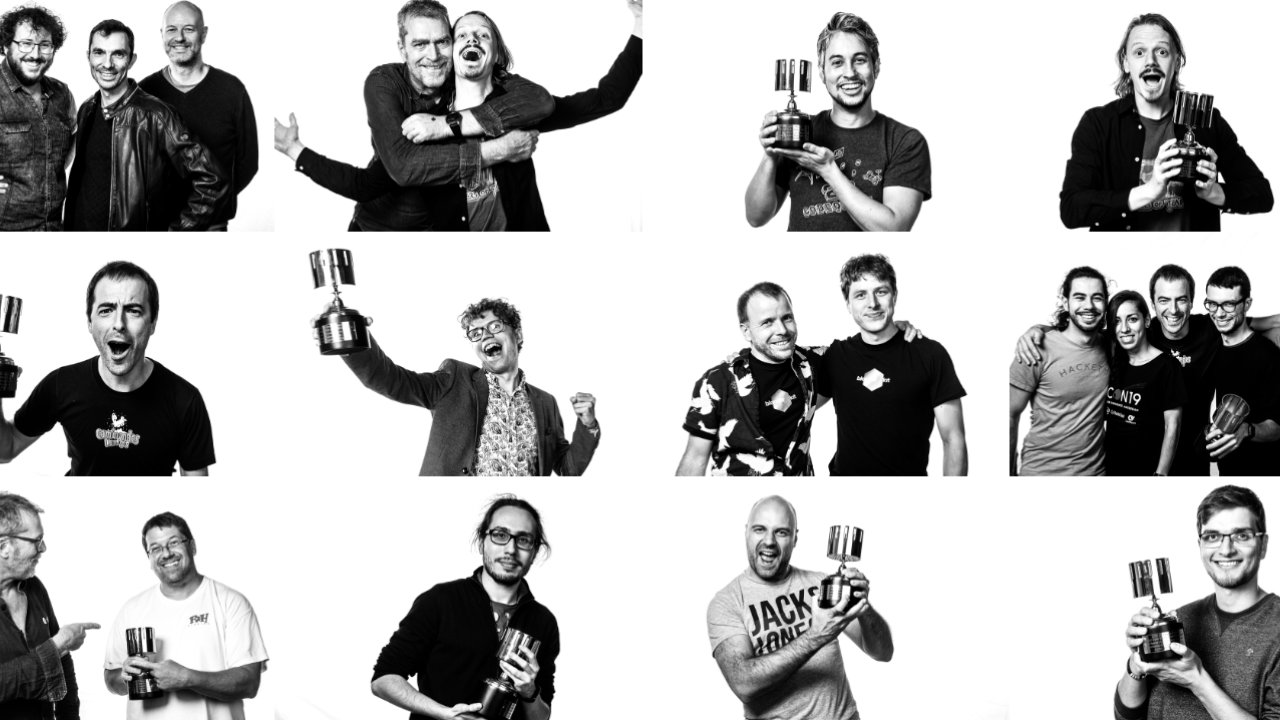 Feedback
We are always looking for ways to improve the next edition of Blender Conference. By looking back at the event, as well as gathering some consistent feedback, we plan to: For example:
Tweak the video editing of presentations, with more focus on slides and content
Offer the dinner in a different format
Provide a "chill-out" area (the previous "upstairs" setup from de Balie was missed)
Work with the venue to improve ventilation, particularly in the small theater
Credits
Special thanks to everyone who took part in the organization of the event before and while it was happening. This great team made it possible!
Anja and Anne Vugst-Verstappen – Ticketing and store management
Andy Goralczyk and Sam Van Hulle – BCON19 artwork
Mats Lemmens and Robin Sinnaeve – BCON19 logo design and additional design
Pablo Vazquez – Website and program design
Sem Mulder – Website and photo stream app development
Andy Goralczyk and Midge Sinnaeve – Audiovisual show
Nacho Conesa – Sponsors support and check-in desk
Sybren Stüvel – Video encoding pipeline
Sebastian Parborg, Bastien Montagne and Sergey Sharybin – IT systems
Sergey Sharybin – Additional printing services
Berkan Umit – Video processing and general support
Helen Fermate – Additional on-site event management
Olivier Amrein – Lightining talks
Pablo Fournier, Nacho Conesa, Sybren Stüvel, Bastien Montagne, Sergey Sharybin – Logistics
Jelmer de Haas – Photography
Faber – LED wall installation, operation and video recordings
Event Engineers – Internet infrastructure
Our Sponsors: Intel, Coreweave, Sketchfab, Render Street, Protocube, Chocofur, Comovid
The staff and catering service of Compagnietheater
All of the speakers!
Francesco and Ton – Production
Upcoming events
During the Keynote, a USA edition of BCON20 was announced. It will likely happen in April in the Los Angeles (CA) area, more details will follow soon.
BCON20 Amsterdam will be Compagnietheater on 29-30-31 October. See you next time!