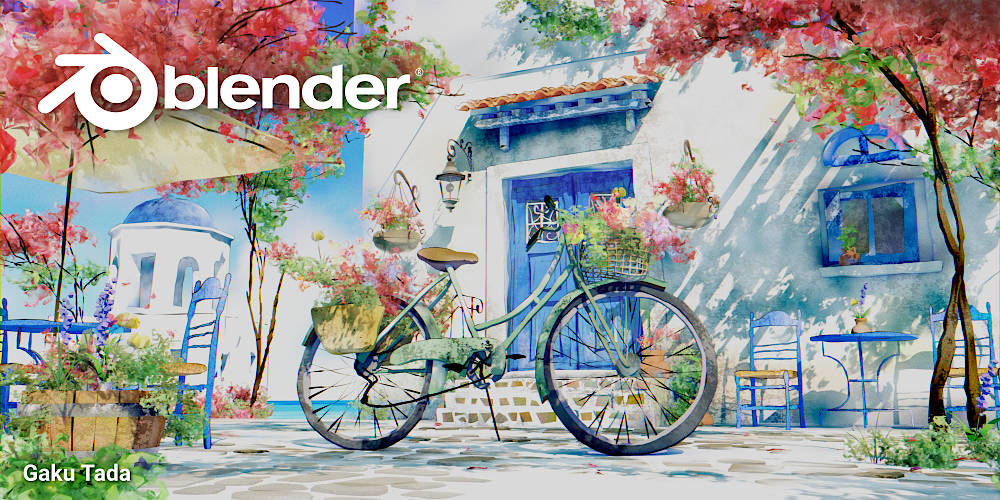 Blender Foundation and the online developers community proudly present Blender 4.0!
Released November 14th, 2023
Show-off
See how the community is pushing the Freedom to Create.
---
Show & Tell
Round-up of what's new, in detail.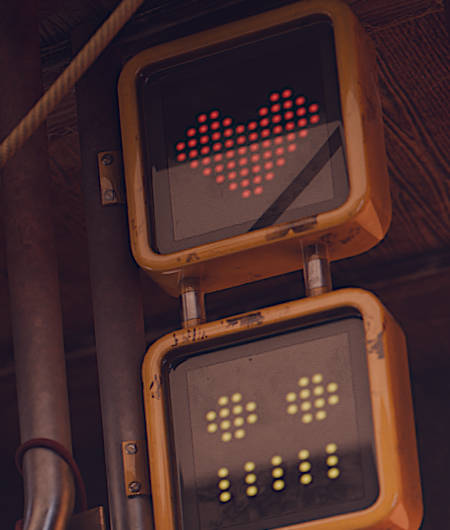 SHADING
Meet the new Principled BSDF. More energy conserving, more efficient, and more flexible. Beautifully easy.

The order of the different layers has been adjusted to allow for more flexibility when mixing between them.
PRINCIPLED BSDF
The coat layer is placed on top of all base layers, including the emission layer. This can be used e.g. to simulate emissive textures behind glass like a phone screen.
Coat tint and IOR inputs were added, so that it can be used for more than a white clearcoat like a tinted car paint coating.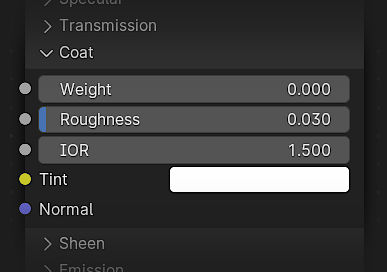 Blender 4.0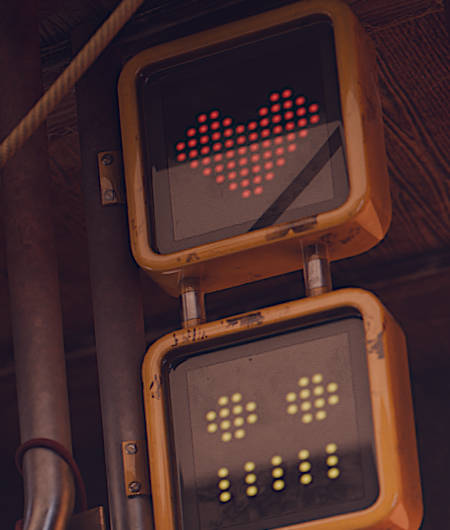 Example showing Coat weight at 1.0, above emissive mesh.
PRINCIPLED BSDF
Sheen uses a new microfiber shading model, sitting on top of all layers.
MORE PRINCIPLED BSDF
Edge tinting for metallic surfaces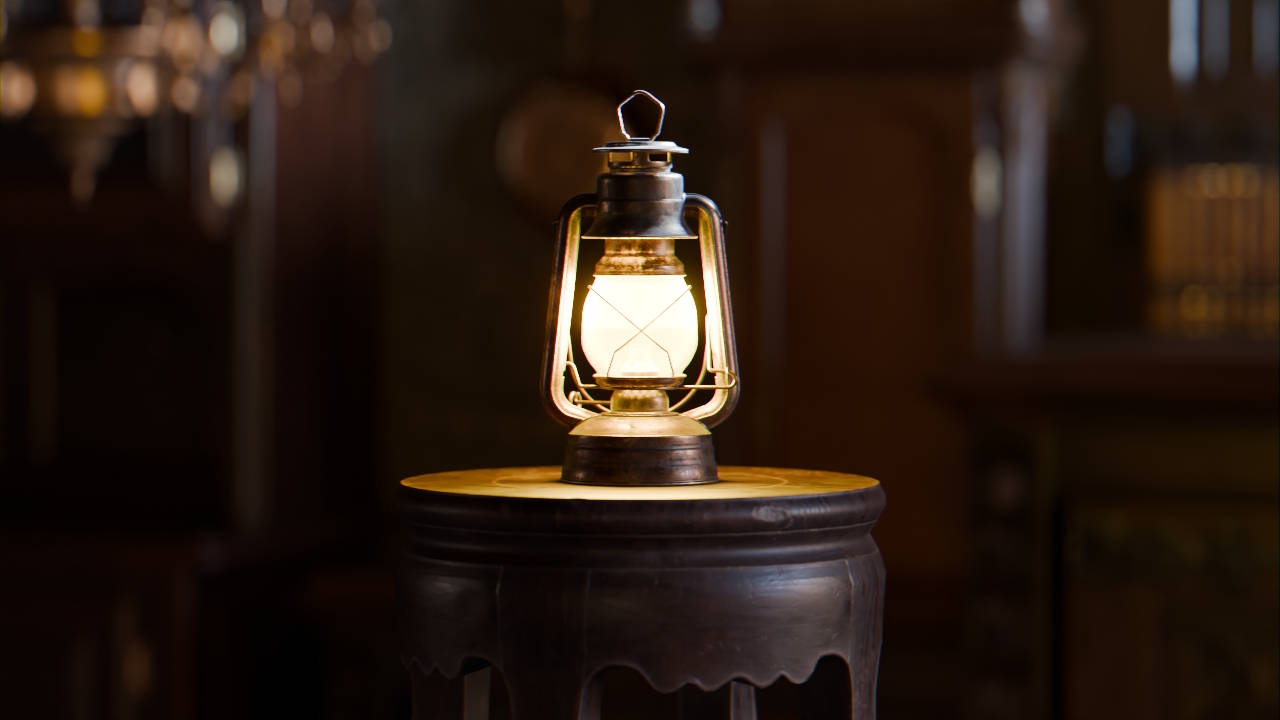 COLOR MANAGEMENT
A new view transform has been added: AgX, providing better color handling in over-exposed areas compared to Filmic.
Filmic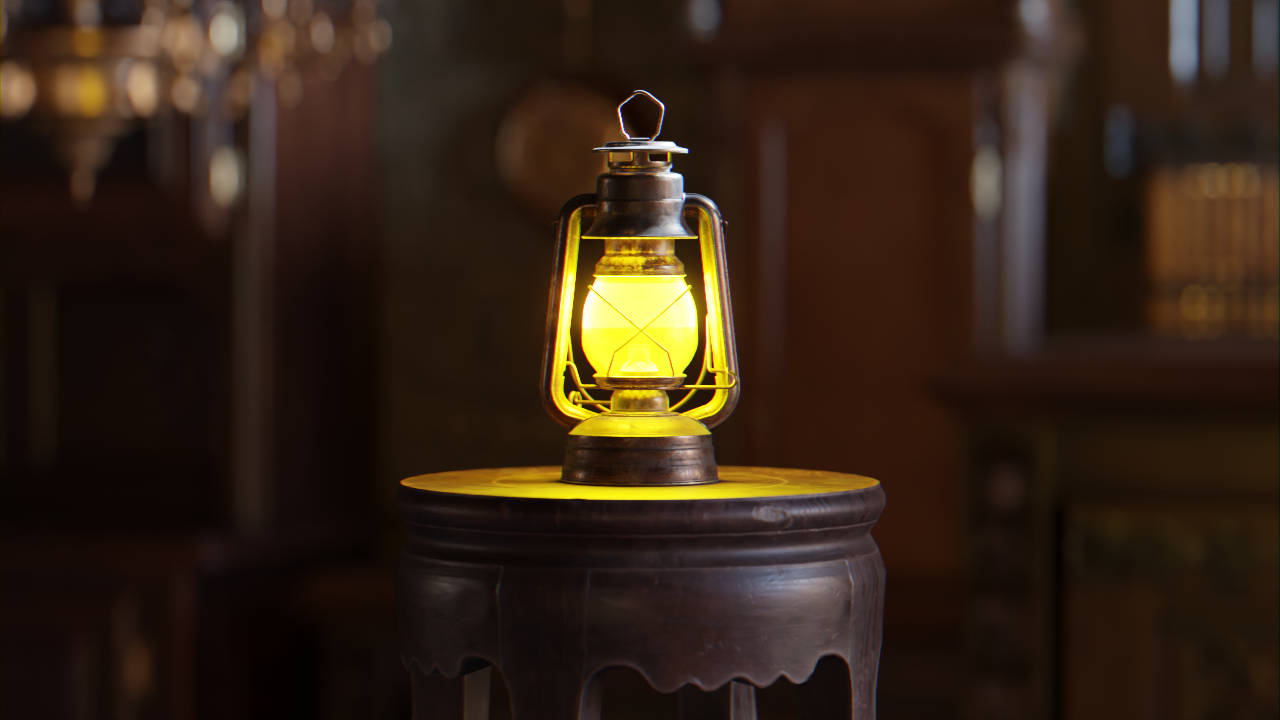 Bright colors go towards white, similar to real cameras.
The following example demonstrates the improvement AgX makes in handling saturation, an area where Filmic struggles. The image contains three fully metallic, fully saturated spheres lit only by the environment.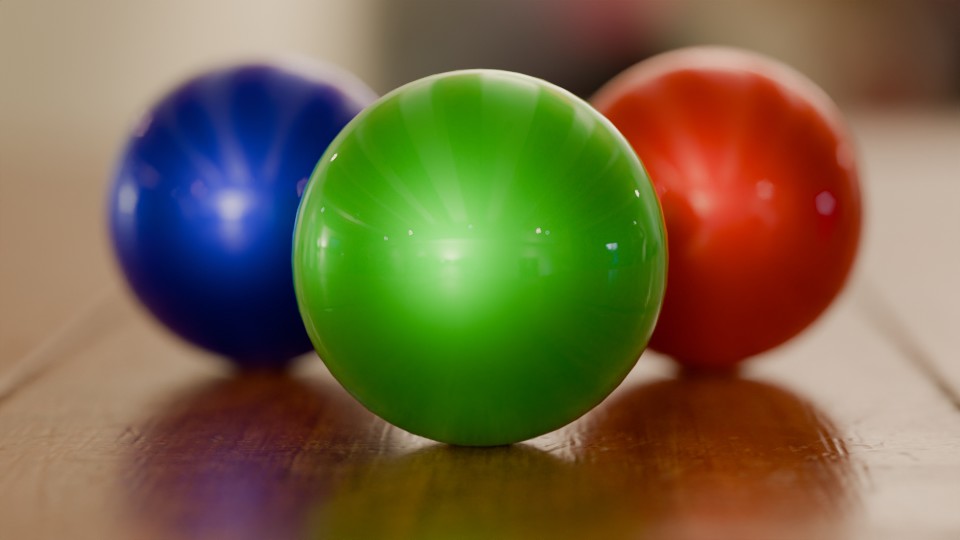 View Transform AgX, using look "Punchy".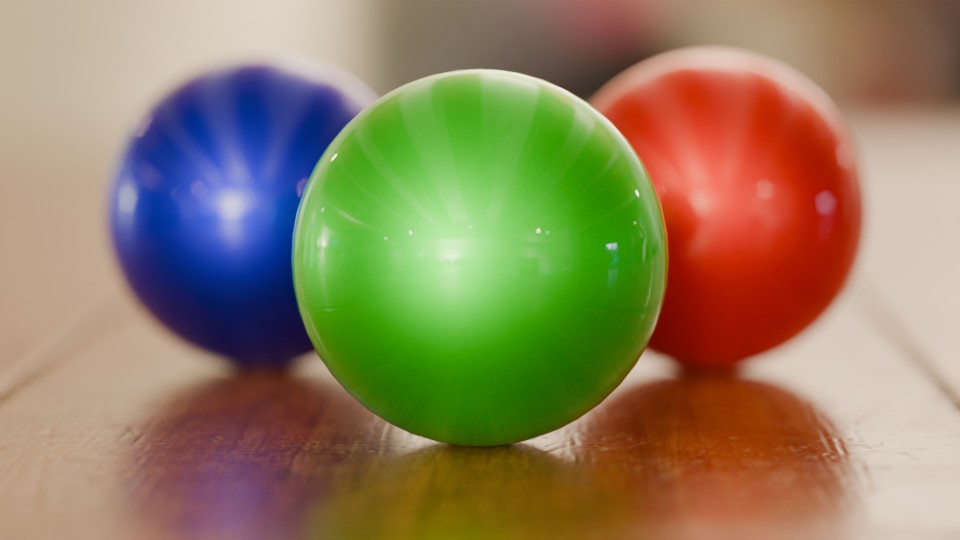 View Transform AgX, no look applied (same as "Base Contrast").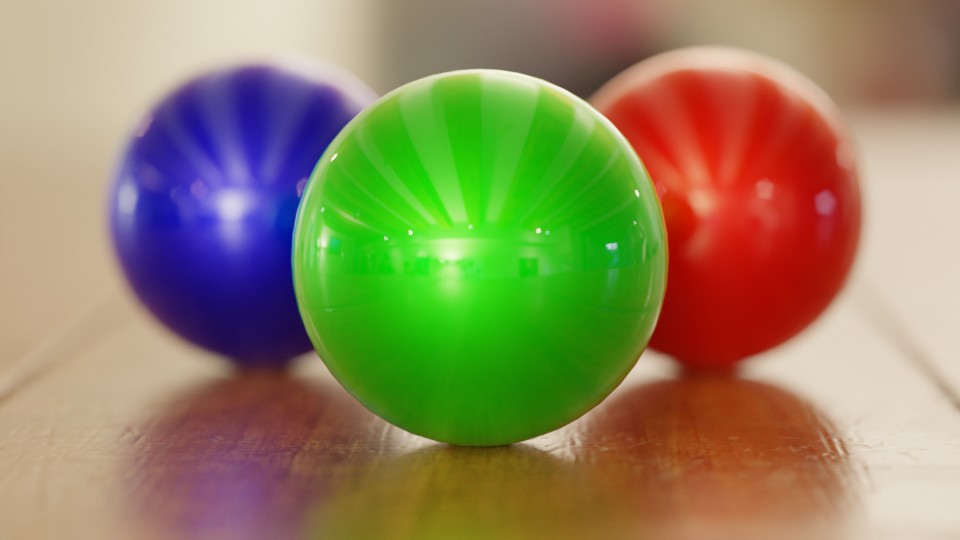 View Transform FIlmic, no look applied (same as "Medium Contrast").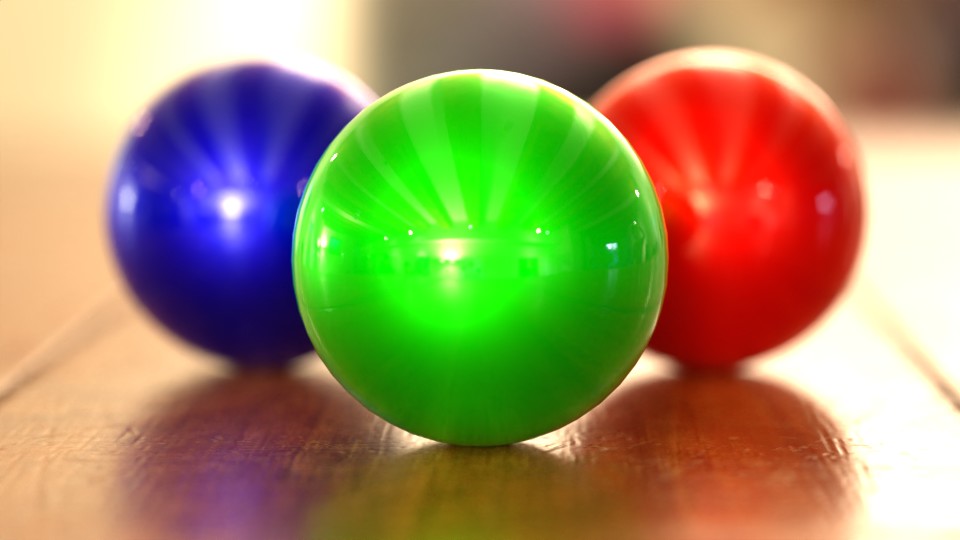 View Transform Standard, no look applied (same as "Medium Contrast").
Community Videos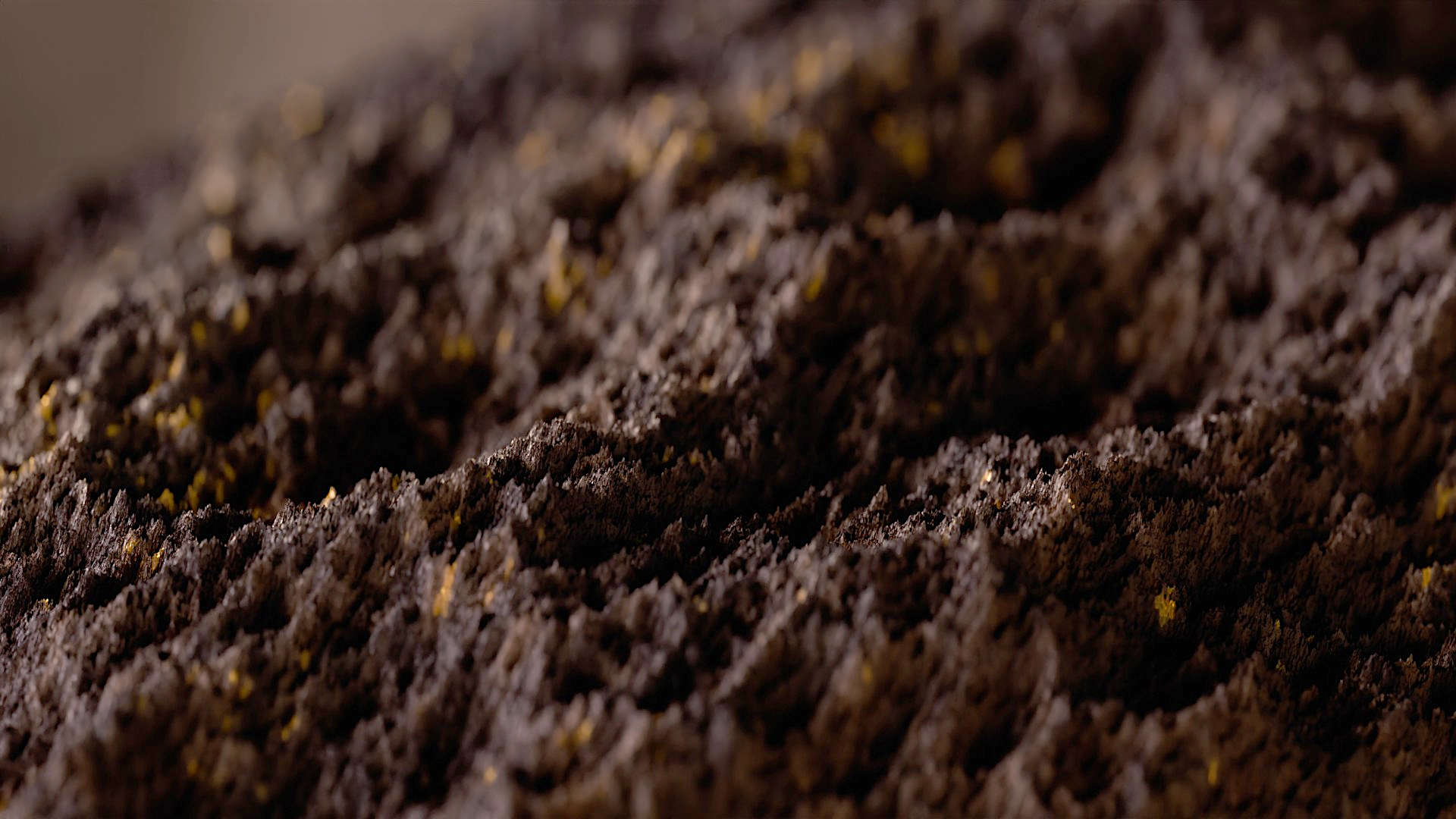 TEXTURES
DETAIL TO INFINITY
AND BEYOND
The Voronoi Texture node has support for fractal noise.
Unlimited procedural detail in a single texture.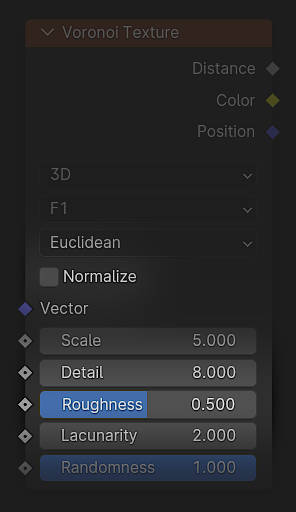 The Voronoi Texture node now features three new inputs:
Detail: the number of layers to compute.
Roughness: how much influence the higher layers have on the final output.
Lacunarity: the factor on which each successive layer is scaled with.
Additionally a "Normalize" property was added, which remaps the Distance and Color outputs to a 0.0 – 1.0 range.
CYCLES
The long awaited Light Linking feature is here. Lights (and other emissive objects) can be set to affect only specific elements in the scene. Additionally, Shadow Linking gives control over which objects acts as shadow blockers for a light.
Light Linking On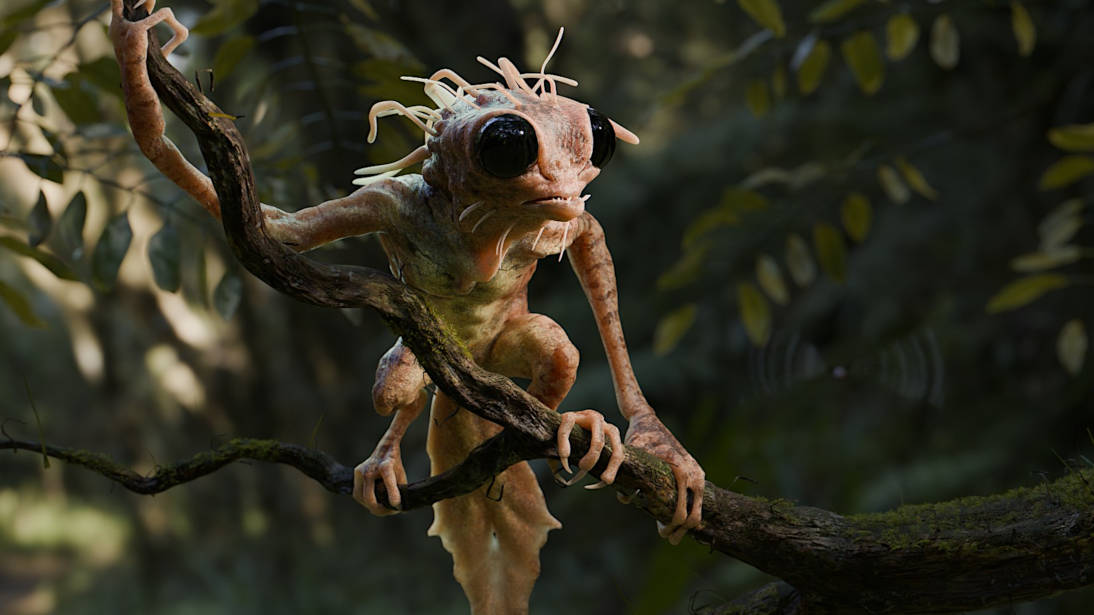 In the example above, Light Linking is setup in a way that the blue rim light and front-facing sun light only affects the character's skin, ignoring the eyes and environment.
Setting up is easy: select a light or emissive object, drag and drop objects or collections you'd want the light to affect, from the Outliner into the Light Linking panel under Shading.
If you wish to exclude certain elements, add them to that list and click on the checkbox on the right.
Same process applies to Shadow Linking.
CYCLES
Path Guiding now works on glossy surfaces in addition to diffuse surfaces. This can significantly reduce noise on glossy surfaces, and find otherwise missing glossy light paths.
Glossy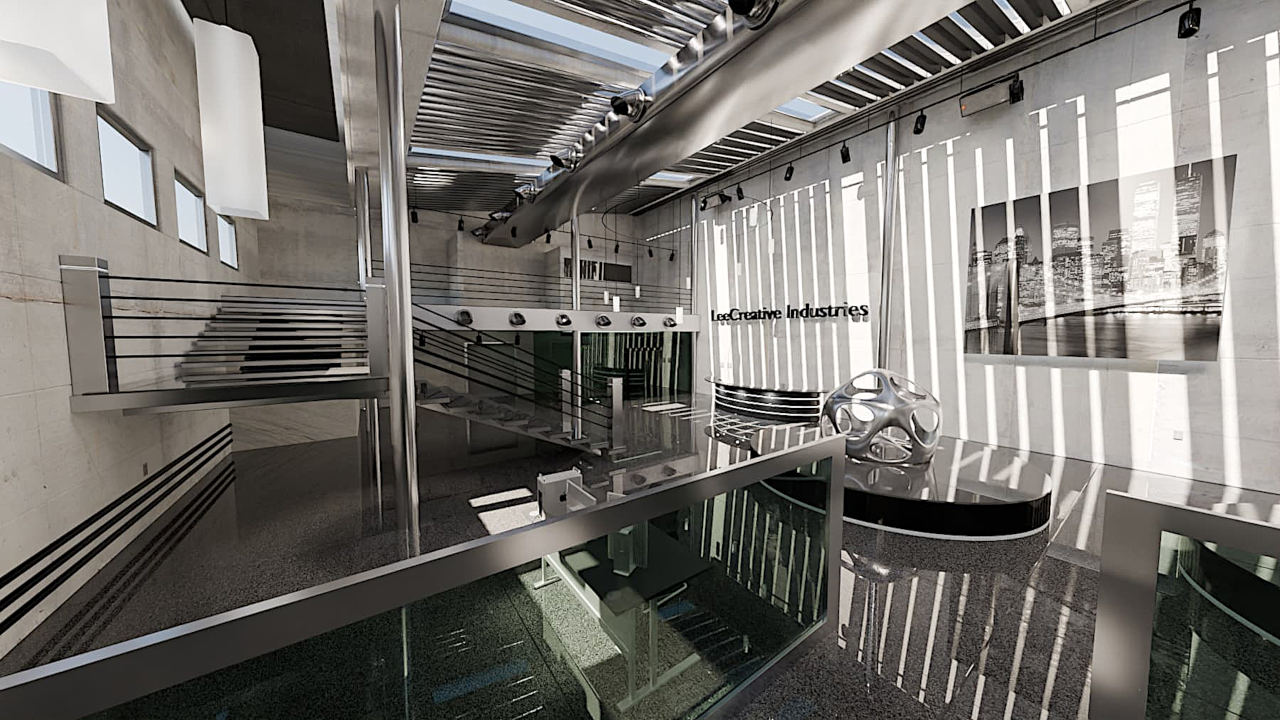 Comparison between diffuse-only and the new glossy path guiding. Both renders took the same time.
Geometry Nodes can now be run as regular operators using Node Tools, an accessible way to expand Blender and customize tools without requiring Python.
New Tools-specific Nodes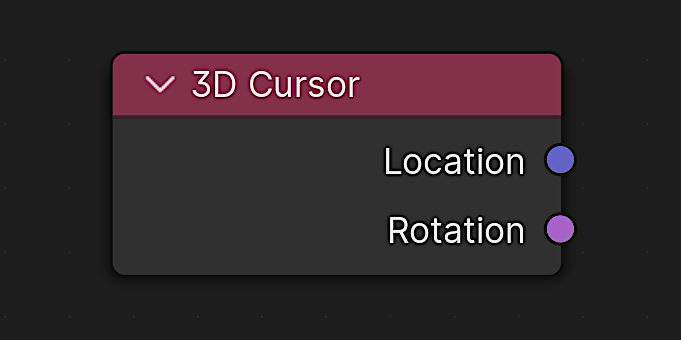 3D Cursor
Get access to the 3D cursor location and rotation.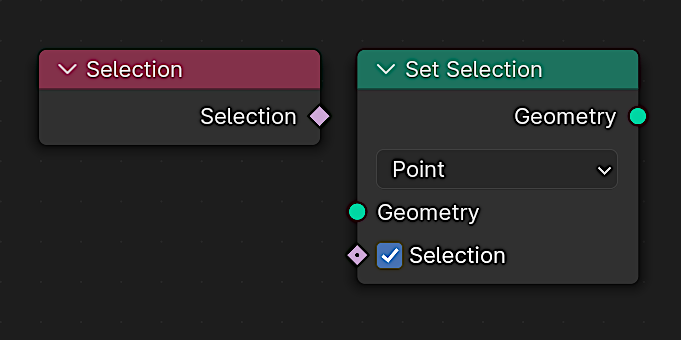 Selection & Set Selection
Edit mode selection is accessible and controllable with the Selection and Set Selection nodes.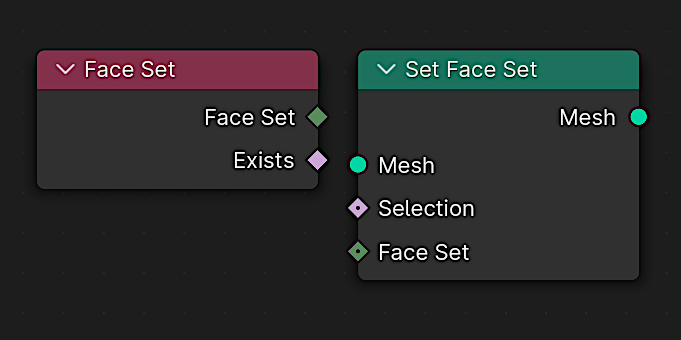 Face Set & Set Face Set
Sculpt face sets are accessible as well with the Face Set and Set Face Set nodes.
What the community is already creating with Geometry Nodes Node Tools
Geometry Nodes Repeat Zone work by the community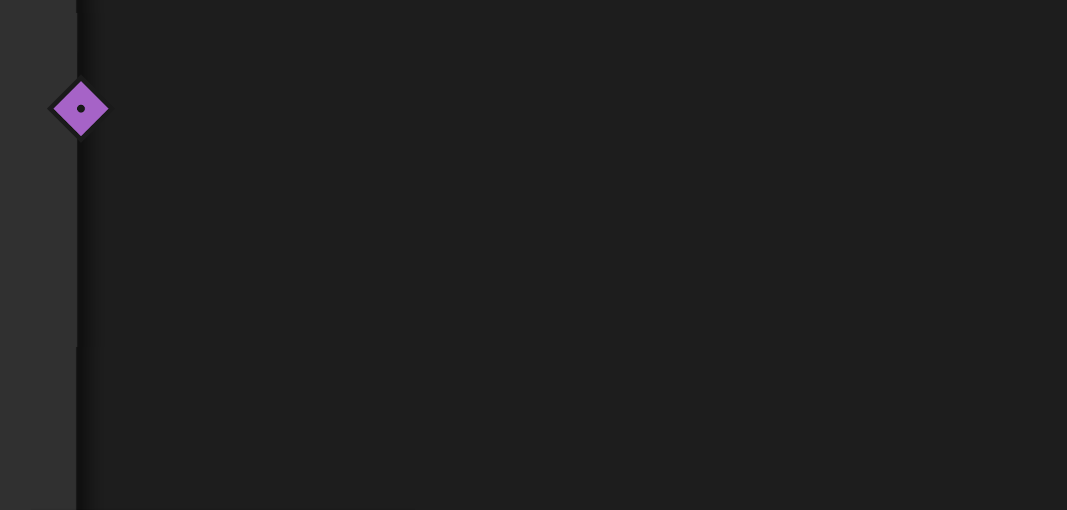 MORE GEOMETRY NODES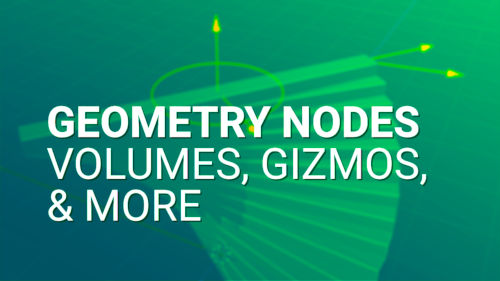 THE FUTURE UNTANGLED
What's next for Geometry Nodes? Read about the latest workshop on code.blender.org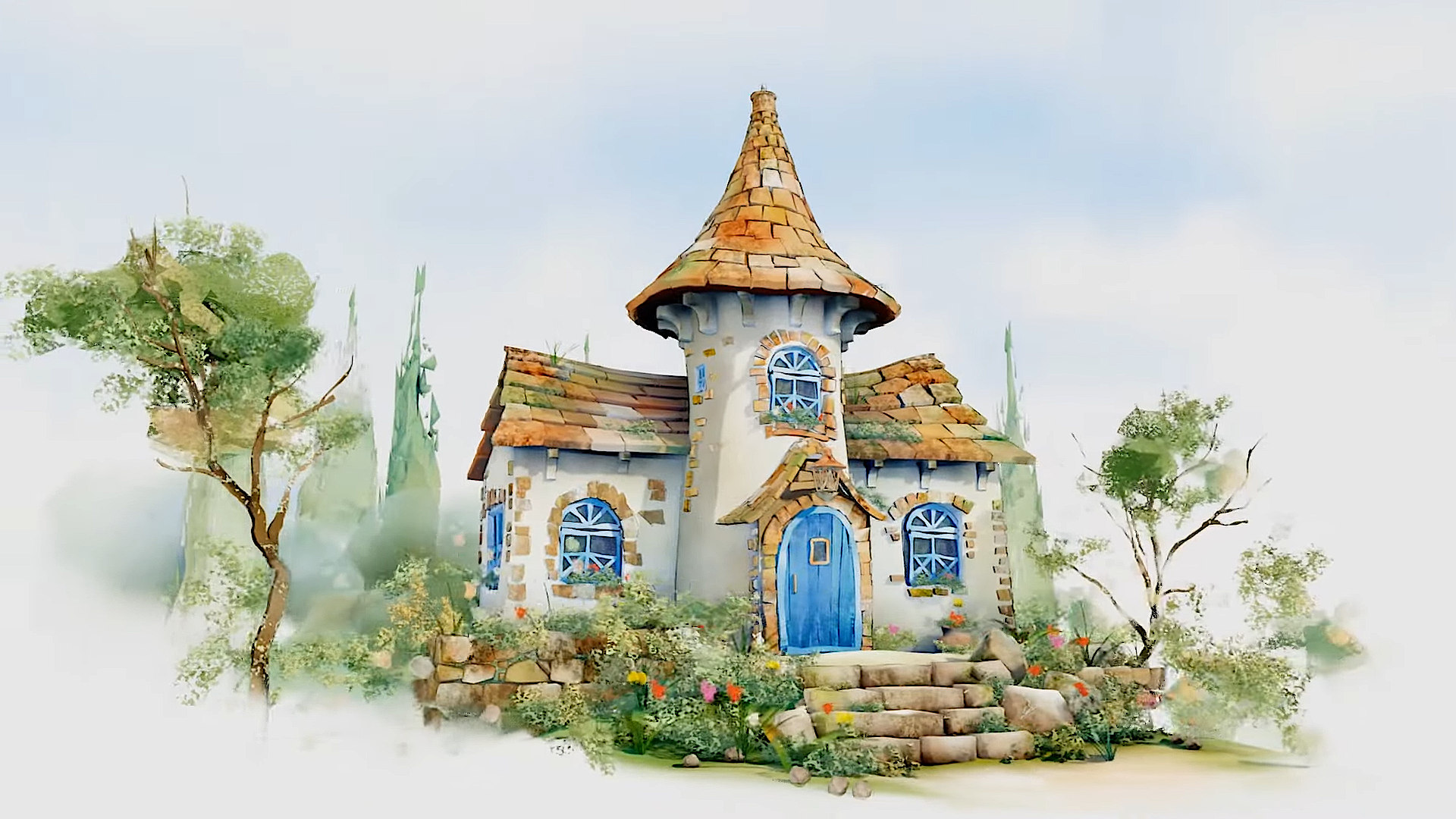 MODELING
OH SNAP
Several improvements have been done to snapping's user interface and functionality.
The Snapping popover has been restructured:
Snap With was moved to the top.
Align Rotation to Target and Backface Culling were moved closer to the snap targets.
Snap With, Target Selection and Align Rotation to Target are no longer hidden by varying the mode and options.
Project Individual Elements has been replaced with the Face Project option.
Face Nearest has been moved to stick together with the Face Project option.
Additionally, bones now support snapping with "Align Rotation to Target".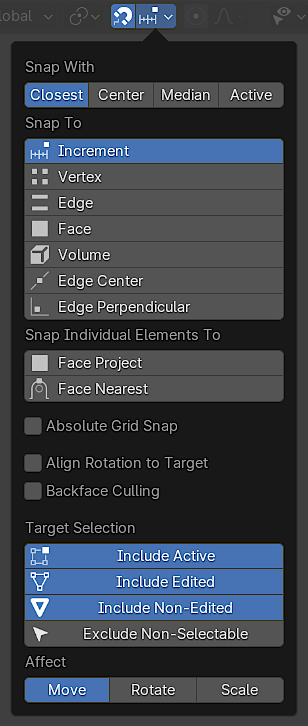 The cursor now dynamically changes shape as you hover over the mesh, to see at a glance which type of snapping is being used.
The symbols used to indicate are:
for Vertex
for Edge
for Face
for Midpoint
for Perpendicular snapping
ALL YOUR
BASE
ARE BELONG TO YOU
You can now set a Snap Base (or "initial") point on the fly while transforming objects. Quickly move, rotate, or scale elements without changing their origin or setting the 3D Cursor.
In the video above the pillow is moved to the couch first using regular snapping (which by default uses the object's origin). In the second attempt, Snap Base is used to set the snapping point to the bottom of the pillow.
---
How: while transforming, press B, click to set where to snap from, where to snap to, done!
---
Combine it with transform, rotate, scale, axis constraints, you name it!
In this example the shelf is moved in object mode to align with the top of the fridge, then scaled in edit mode to align with the shelf underneath. Finally the pot is moved to the top of the shelf, using its base for snapping, even though the object's origin is in the lid.
Find what you're looking in Blender 4.0 with these new additions to search on menus.
All Add menus can be searched instantly by typing. Speeding up workflow like never before.
This includes:
Other menus can be searched by pressing spacebar.
MORE MODIFIERS
The Add Modifier menu got a major upgrade:
New shortcut: Shift+A
Supports type-to-search.
Includes custom modifiers made with Geometry Nodes.
WORKS ANYWHERE
Press Spacebar to search inside any menu (and sub-menu).
For example, you can mouse hover the File menu, and type a file format you'd like to import or export. Or hover the "Open Recent" sub-menu to search for recently opened files.
IT REMEMBERS
Recenty searched items will be listed first, and disappear as you start typing to make room for relevant results.
These results are saved in your Preferences and shared across blend files.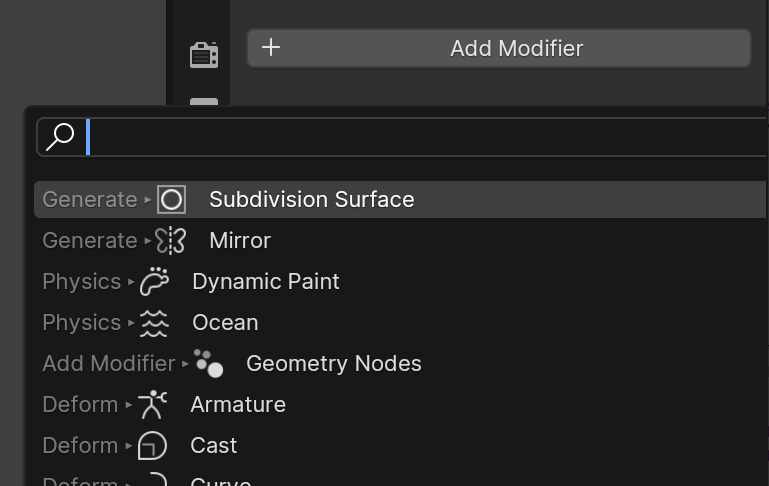 MORE ON USER INTERFACE
Blender's UI now features Inter, a typeface carefully designed for computer screens.

Regardless of the size of your screen, Blender will look tack sharp.
A new preference allows you to set subpixel anti-alising for even more control over hinting.

MORE ON TEXT RENDERING
A few new shortcuts have been added, while some have been adjusted for usability and consistency across modes.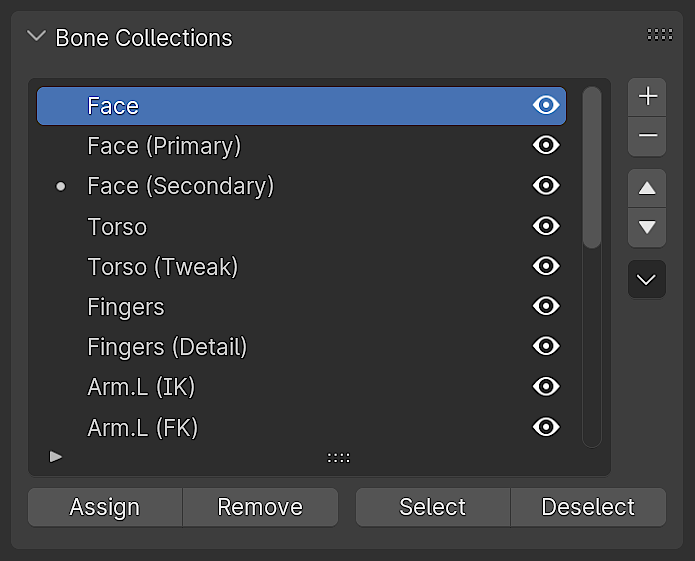 RIGGING
The concept of Collections, first introduced for objects in Blender 2.80, is now available for Armature Bones.
Replaces bone groups and layers.
No longer limited to 32 layers.
Colors can now be set per bone.
New collections can be added to linked armatures via Library Overrides.
Layers and bone groups get converted into Bone Collections automatically.
Accessible in all modes via the API.
GRAPH EDITOR
Adjust keys with ease with these new slide operations.
MORE ANIMATION & RIGGING GOODIES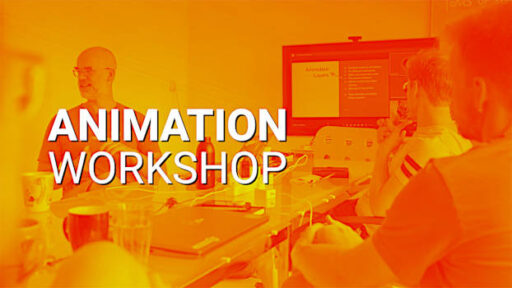 AWESOMENESS STRAIGHT AHEAD
The animation module is full speed with the "Animation 2025 project". Read about the latest workshop on code.blender.org
USD
Storm is a realtime renderer part of USD. When enabling the add-on, it can be chosen as an alternative to Cycles, EEVEE or Workbench.
In production pipelines where Blender outputs USD files, it provides a preview of how the scene will be exported to other applications.
MORE USD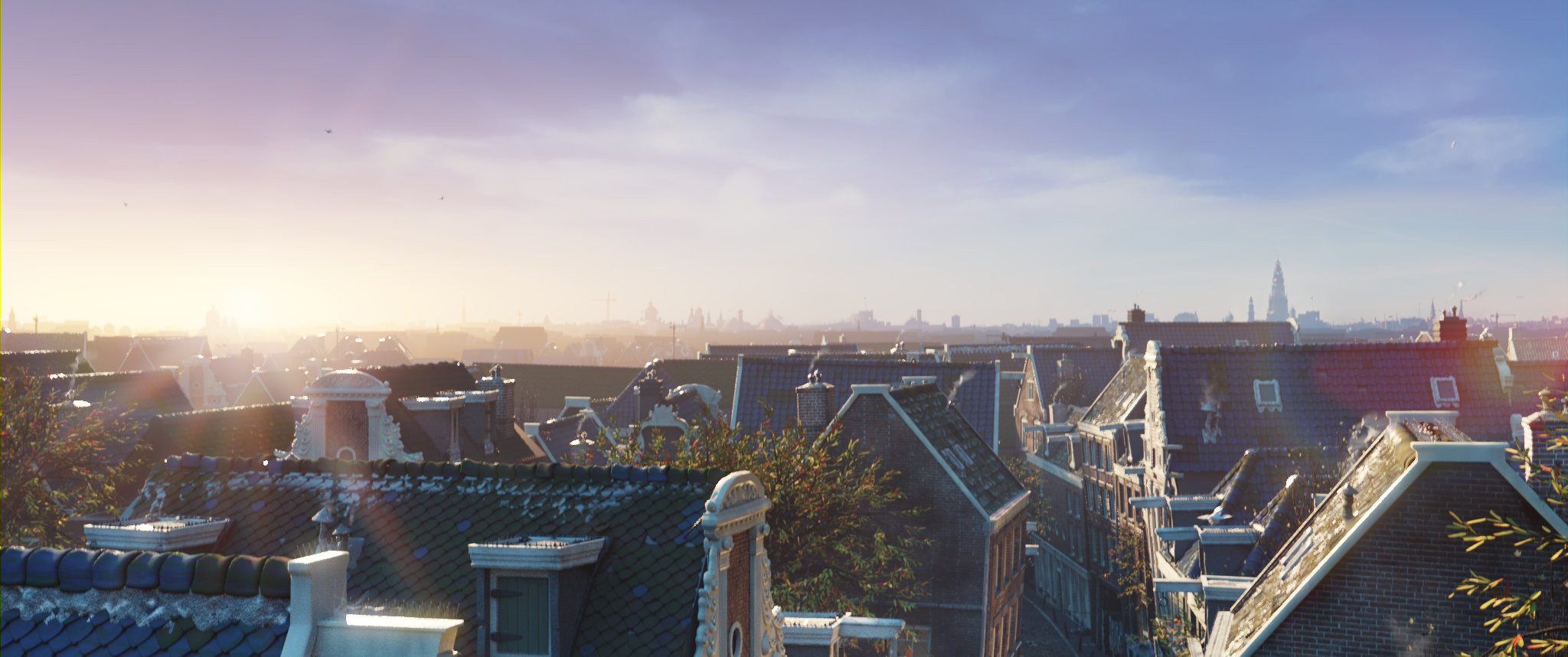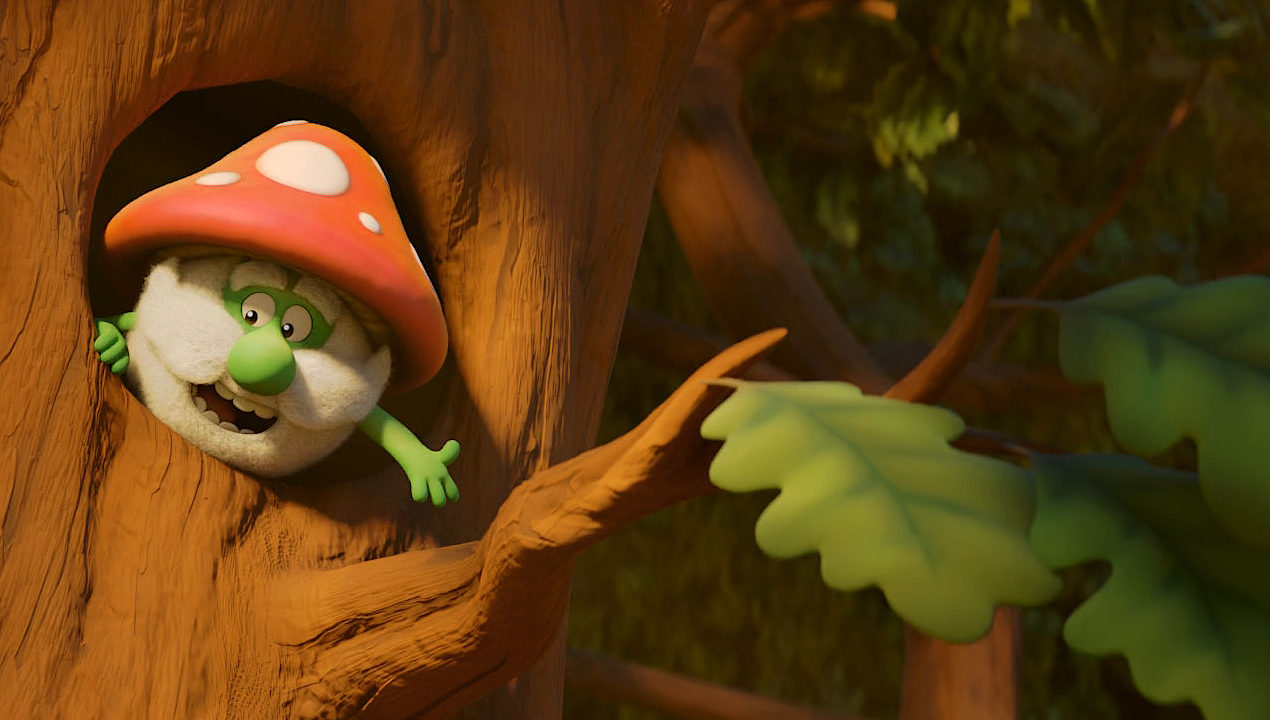 Blender is and will
always be free, forever.
Releases are possible thanks to donations by the community.
BUT WAIT, THERE'S MORE
Plus hundreds of bug fixes, code cleanups and refactors to make Blender more stable and easier to contribute to.
---
On November 17th, Blender 4.0.1 was released addressing 11 critical issues. Updating is highly recommended.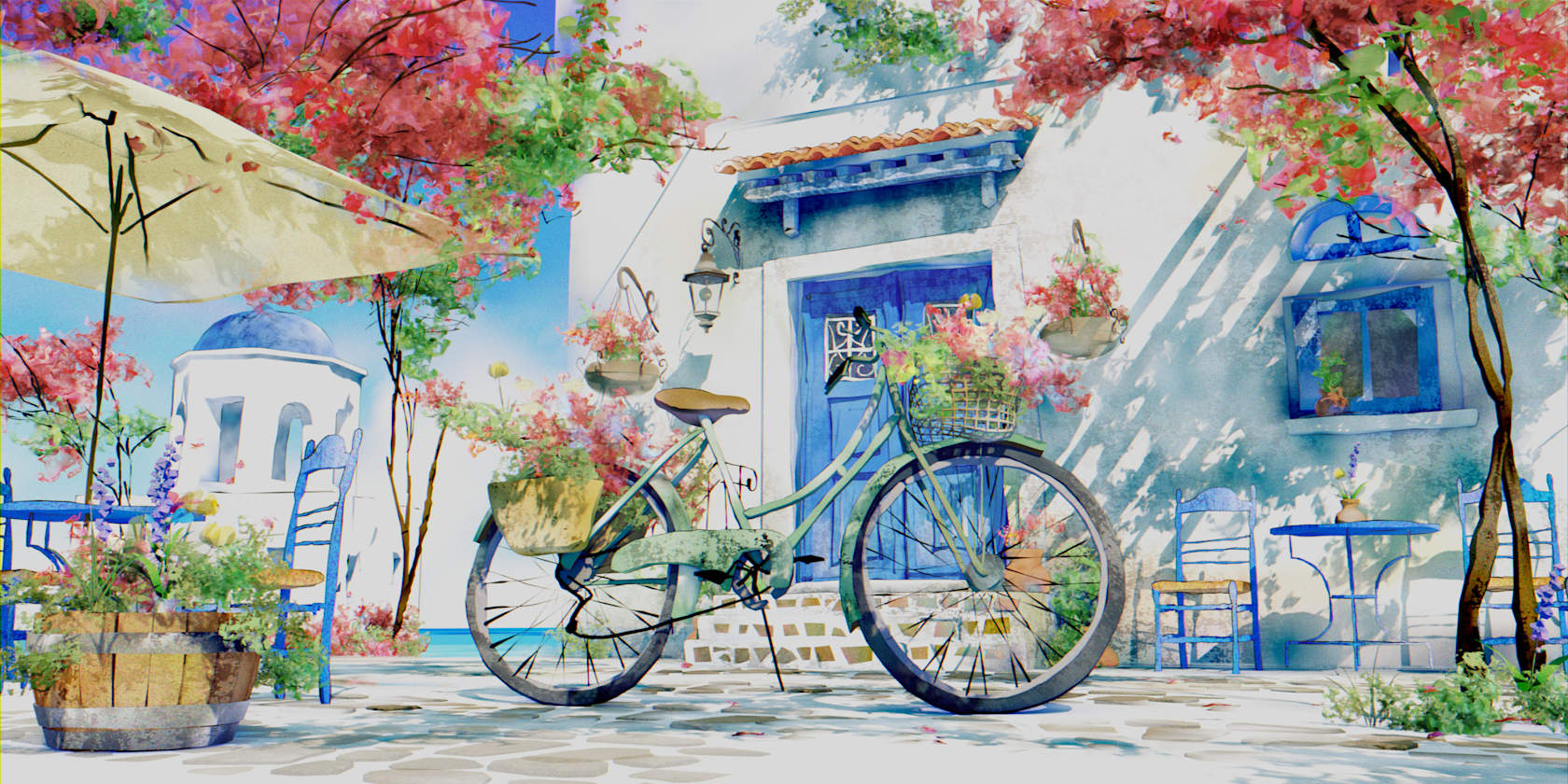 GET THE ARTWORK
Blender splash artwork source files are available for you to play with, not only for Blender 4.0 but for previous versions as well.