Blender Foundation and the online developers community present Blender 3.4, featuring path guiding in Cycles, new sculpt and paint masking tools, Geometry Nodes viewport overlay, new UV Editing tools, improved performance and much more.
Released December 7th, 2022
---
WHAT'S NEW IN 5 MINUTES
CYCLES
Blender 3.4 integrates Intel's Open Path Guiding Library, adding support for path guiding in CPU to help reduce noise in scenes where finding a path to light is difficult for regular path tracing, for example when a room is lit by light coming through a small door crack.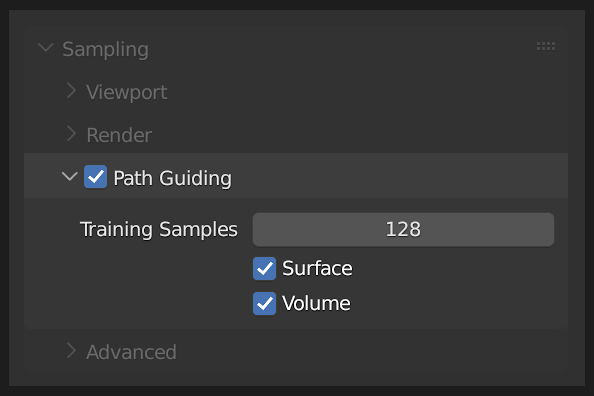 Guiding is supported for surfaces with diffuse BSDFs and volumes with isotropic and anisotropic scattering.
Important light directions are learned over time, improving as more samples are taken.
Find it in the Sampling panel in Render properties.
The following images took the same render time.
With Path Guiding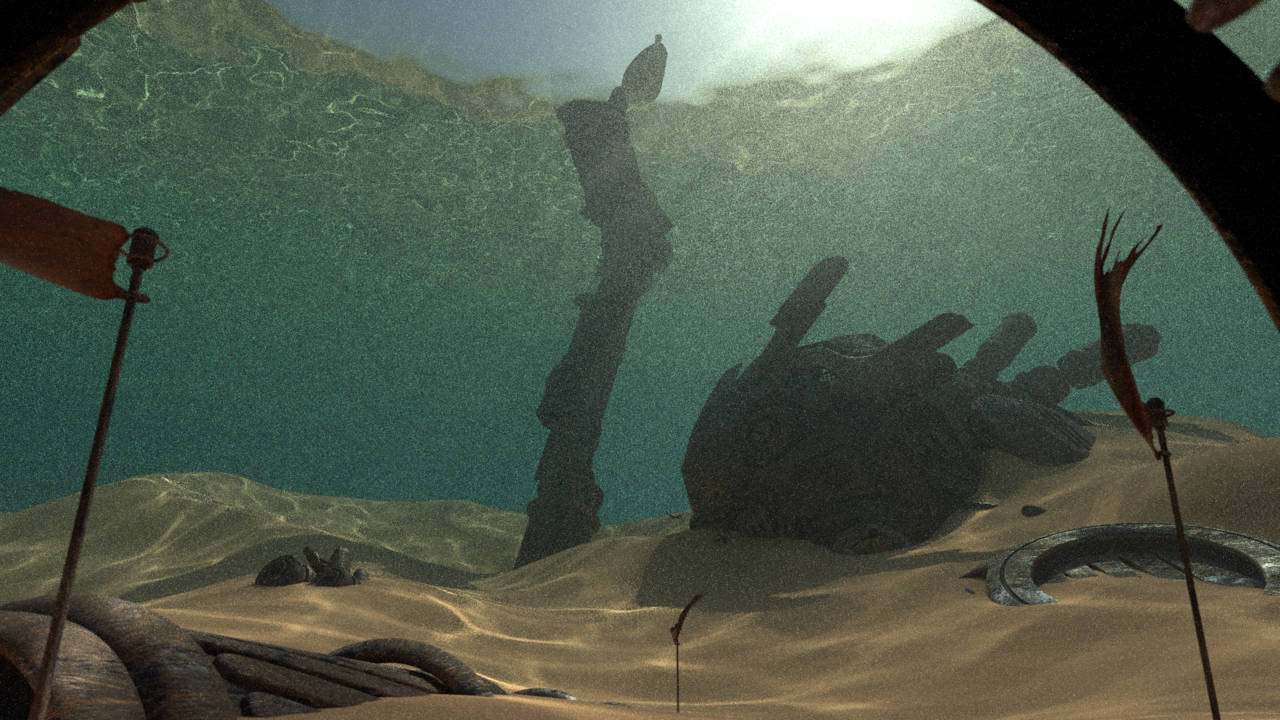 Note that while Path Guiding helps to render scenes containing simple caustics (e.g., water surface), it is not designed to be a caustic solver, such as MNEE, meaning it might not help render scenes containing complex caustics.
Same render time, with and without Path Guiding.
With Path Guiding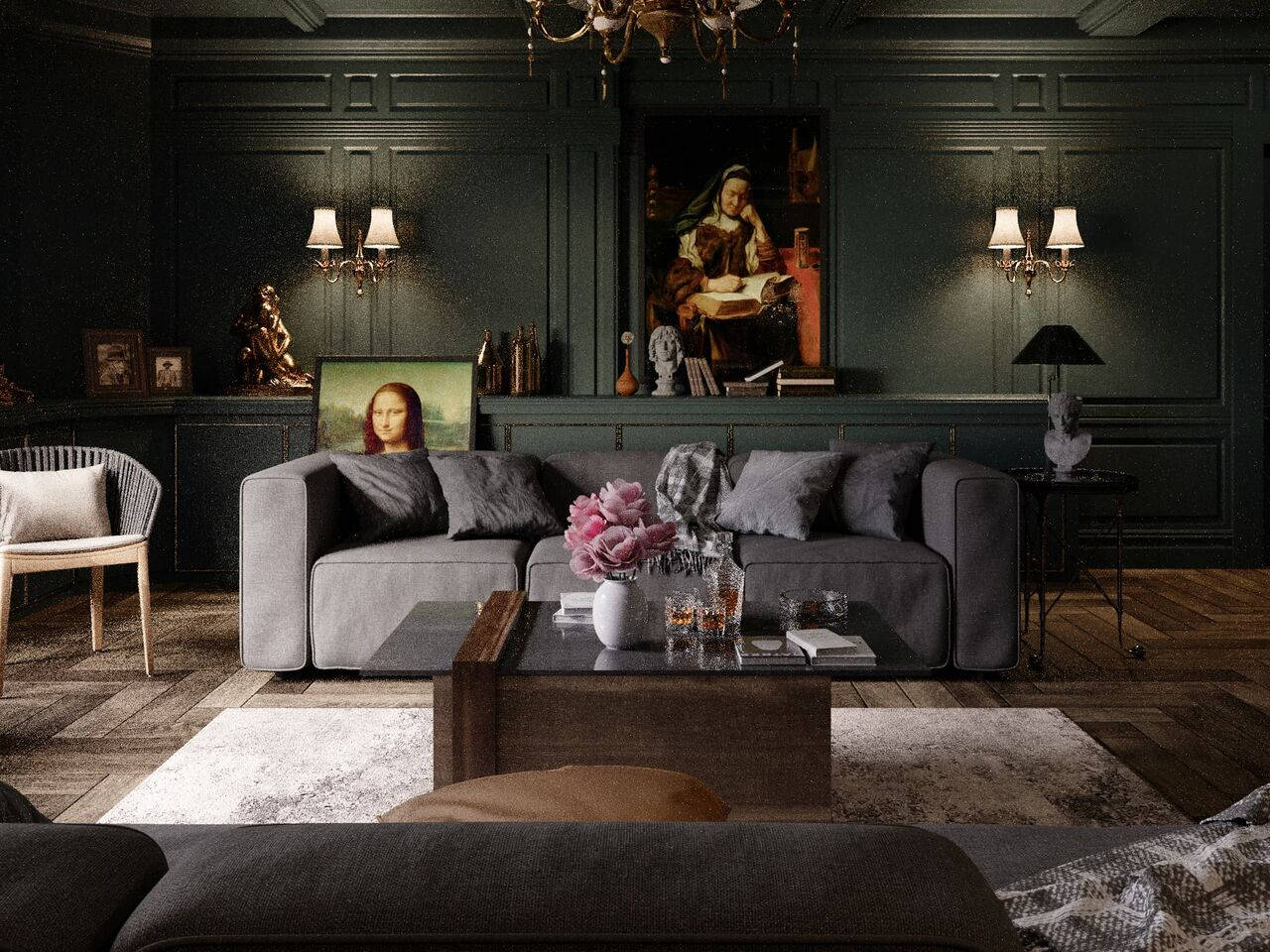 AND MORE CYCLES
Graphic Drivers
Intel Arc on Windows: upgrade to driver version 101.3430 or newer to fix user interface crashes

For AMD HIP on Linux, upgrade to ROCm 5.3 or newer to fix issues with textures on Vega and RDNA1 graphics cards

For Apple Metal, Intel GPU rendering is now supported starting with macOS 13
The auto-masking settings in Sculpt mode are now accessible from the header in the 3D Viewport.
New methods have been added for automatically masking by cavity, viewpoint, and area.
Instead of manually creating a cavity mask, this auto-masking option provides a faster way of painting and sculpting with Cavity.
Use the "Create Mask" button to convert the auto-mask into a regular mask attribute (to edit it further or just visualize it).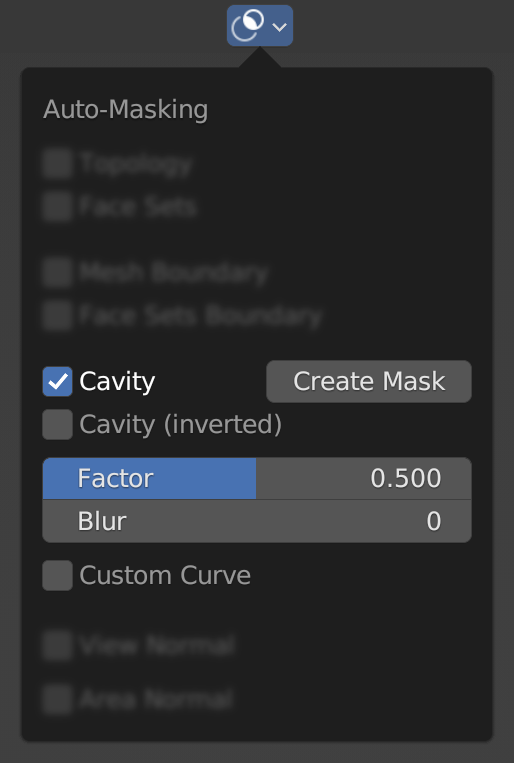 "Inverted", "Factor", "Blur" and a "Custom Curve" give extra control to fine tune the cavity mask.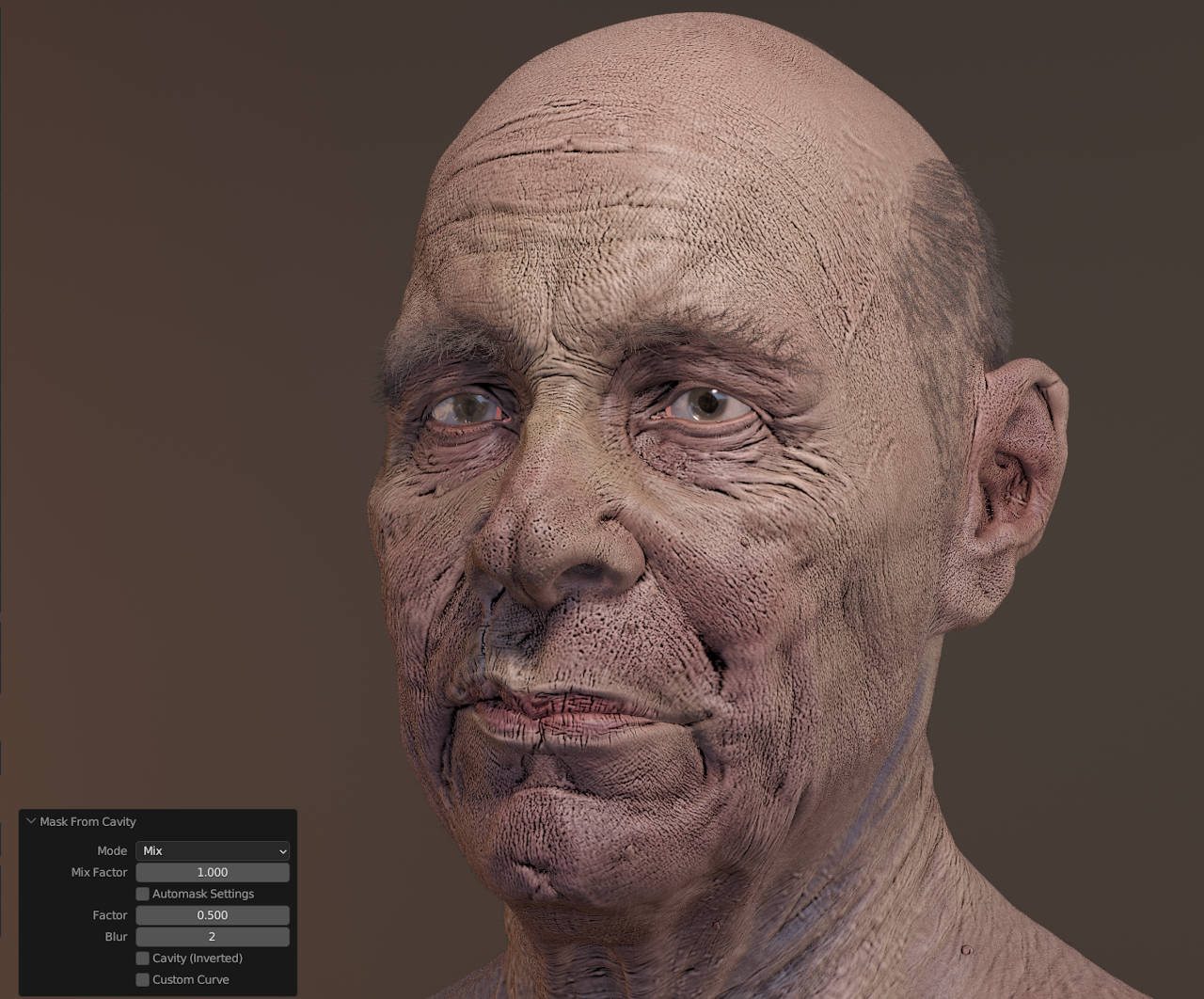 Combine different methods to easily sculpt and paint little details.
Automatic mask based on the viewing angle.
Use the normal direction of the brush cursor from the start of the stroke.
Sculpt or paint in parts of the mesh sticking in or out.
AND MORE
UV EDITING
The new geometry-based relax brush method helps you improves the quality of the UV mapping by making the UVs more closely follow the 3D geometry.
As this is a brush, the user can drive the relaxation process.
Several improvements in the UV Editor grid include:
Align Rotation
Rotate UVs to follow the geometry orientation in the 3D Viewport, or aligned to a selected edge, or automatically guess the best orientation.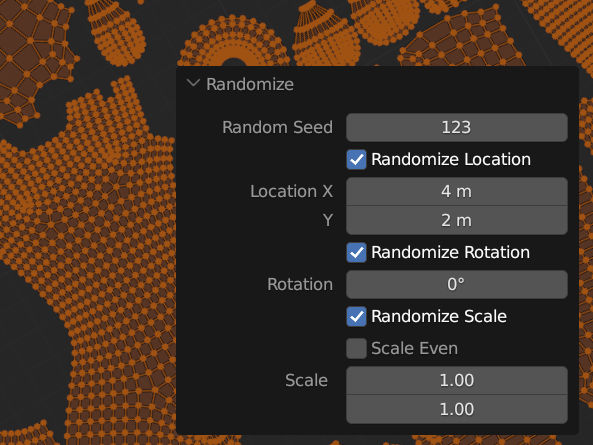 Randomize Islands
Quickly set a random value to the scale, rotation or offset of selected UV islands.
GEOMETRY NODES
WHAT YOU SEE IS
WHAT YOU GET
Introducing: Viewport overlay for Geometry Nodes Viewer Node.
Preview attributes without affecting the final result.
The intensity of the overlay can be adjusted from the Overlay popover in the 3D Viewport header.
A new node to get attribute values based on UV coordinates.
A simple concept that opens endless opportunities.
PLUS THESE NEW MESH NODES
NEW CURVE NODES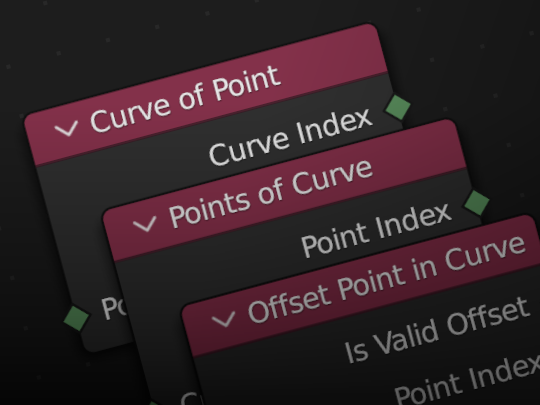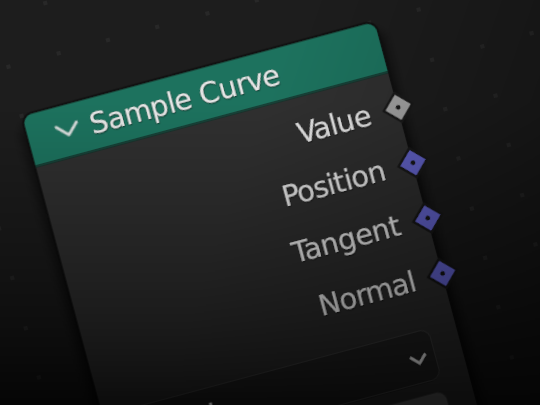 Sample Curve
The Sample Curve node now has inputs for the curve index and a custom value to sample.
AND NEW GENERAL NODES
EVEN MORE GEOMETRY NODES
GREASE PENCIL
The Fill tool has been greatly improved with new options, shortcuts, and introducing a new algorithm to close gaps.
The new method uses the Radius of circumference to determine how close the strokes for filling. This new method is very effective when the extension done by the previous method (now renamed as Extend) of the strokes never cross.
Use the mouse wheel or PageUp/Down to adjust length of the strokes, S key to toggle extend method, use D key to toggle extended stroke collision.
AND MORE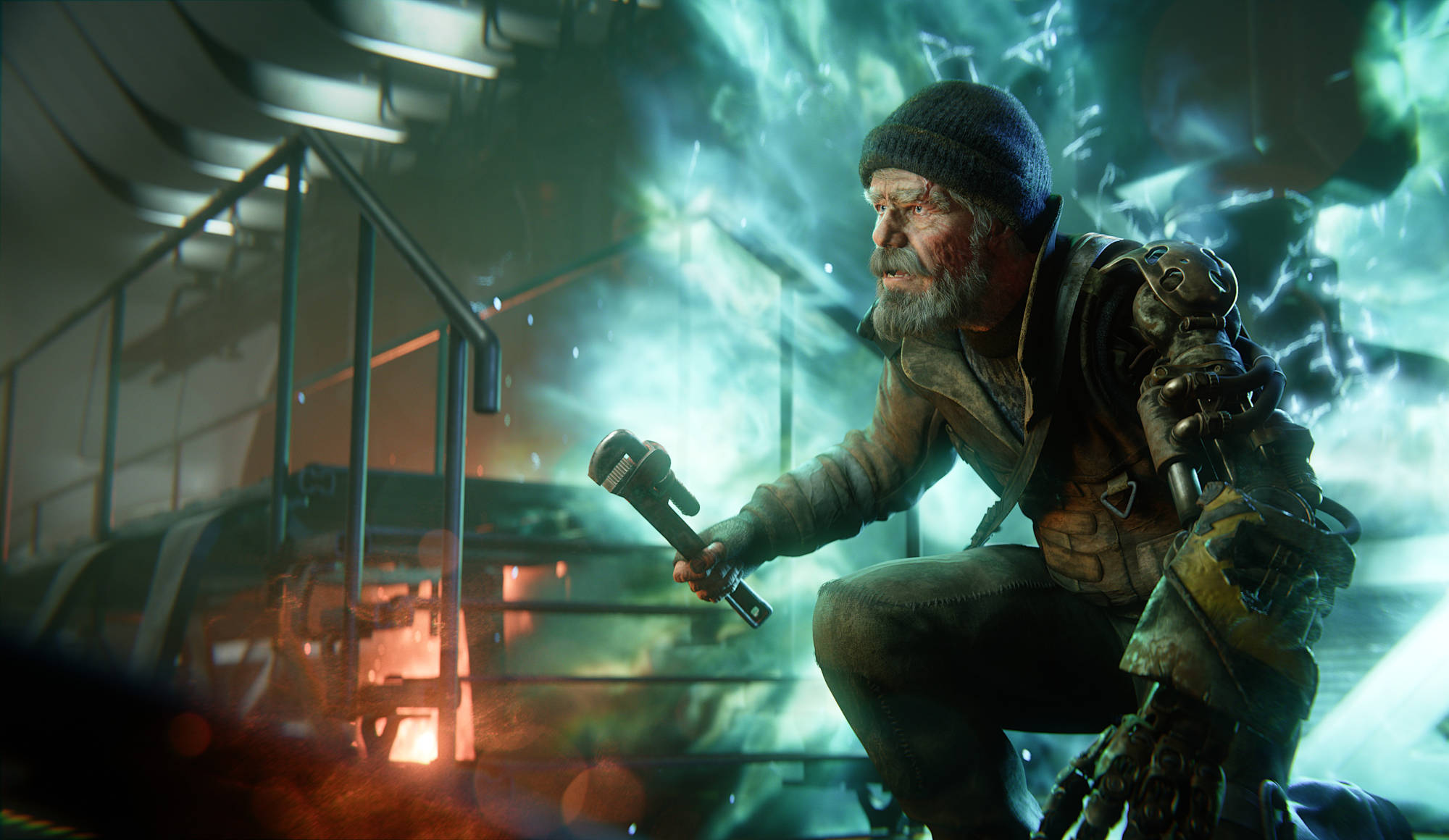 GET THE ARTWORK
Blender splash artwork source files are available for you to play with, not only for Blender 3.4 but for previous versions as well.