Blender 2.93 LTS marks the end of a series 20+ years in the making,
paving the way for the next generation open source 3D creation pipeline.
Released June 2nd, 2021
---
A total of 22 new nodes were added to the Geometry Nodes editor expanding the attribute system, sampling textures, support for volume data, improved usablity, mesh primitives, Cycles support for attributes, and much more.
For each point in the input geometry, this node finds the closest position on the target. Learn more.
Real-time conversion of textures — including video textures, as attributes. Learn more.
The Volume to Mesh node generates a mesh on the "surface" of a volume. Learn more.
NOT SO PRIMITIVE
It is now possible to create mesh circles, cones, cubes, cylinders, grids, ico-spheres, uv-spheres, and lines without ever leaving the Geometry Nodes editor . Learn more about Mesh Primitives.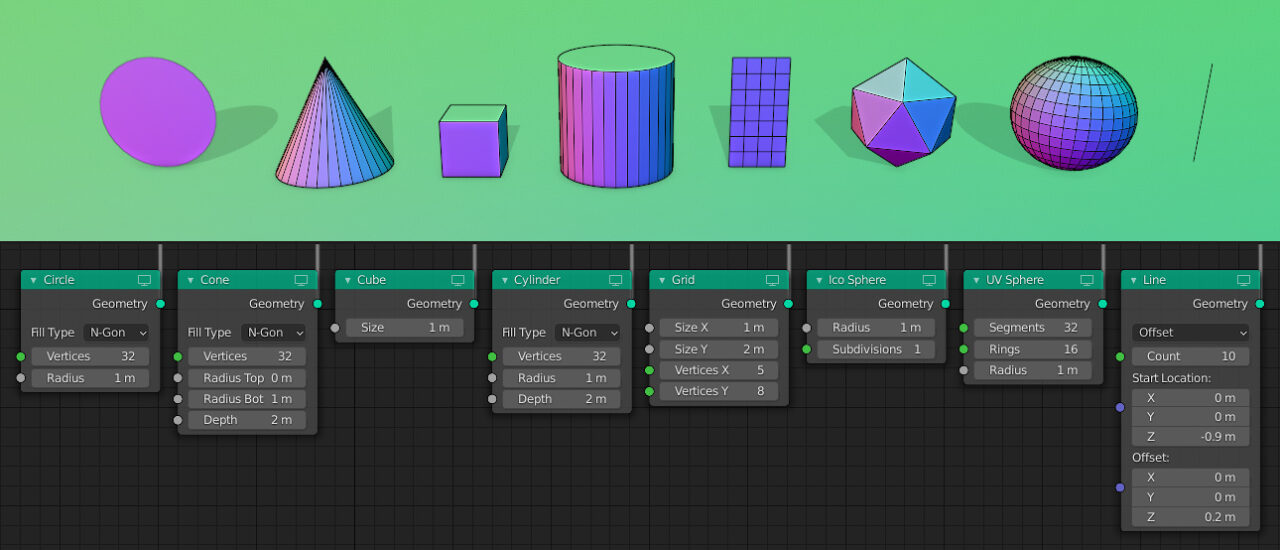 PLUS THESE NODES
Geometry Nodes allows you to create the most flexible modifiers. Download this file and play!
IMPROVED USER EXPERIENCE
Using Geometry Nodes is now much easier thanks to error reporting, search, and a new way to inspect your geometry.
SEARCH ATTRIBUTES
Find the attribute you are looking for!
Domain and Type are displayed for context
Hit Enter to add a new attribute
Supports Fuzzy Search
Results are cached from the latest evaluation for improved performance
HAPPY ACCIDENTS
"We don't make mistakes, we have happy accidents."

And it's important to know when and why they happen. You will now see a notification icon on the nodes that can't be processed properly.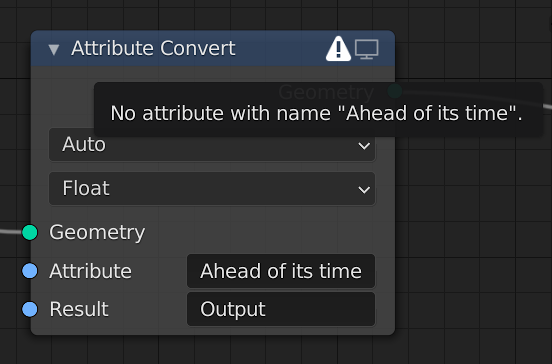 MEET YOUR NEW BEST FRIEND
Ever wondered what was the exact value for a specific attribute?
The Spreadsheet Editor is here to help you inspect your mesh, instances, or even point clouds.
This is just the beginning. In the future the Spreadsheet Editor will play a key role when managing your scene.
Learn more in the manual.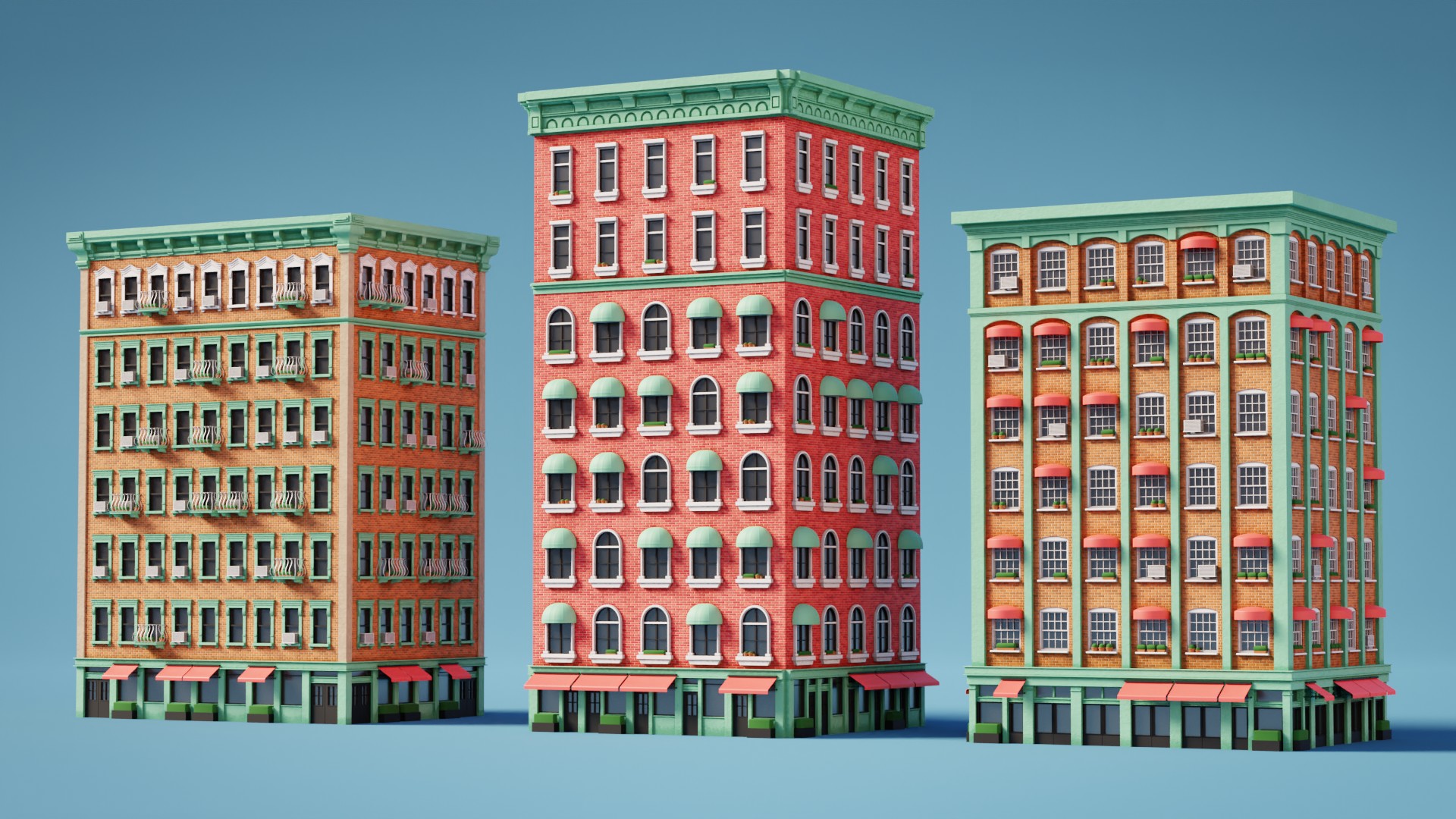 Download Demo Files
Learn by example with these files, look out for notes in the Geometry Nodes editor.
NODES GALORE
For this releases' splash, the author Erindale went all-in and made the entire thing pretty much using only Geometry Nodes.
Download the .blend file and watch the walk-through.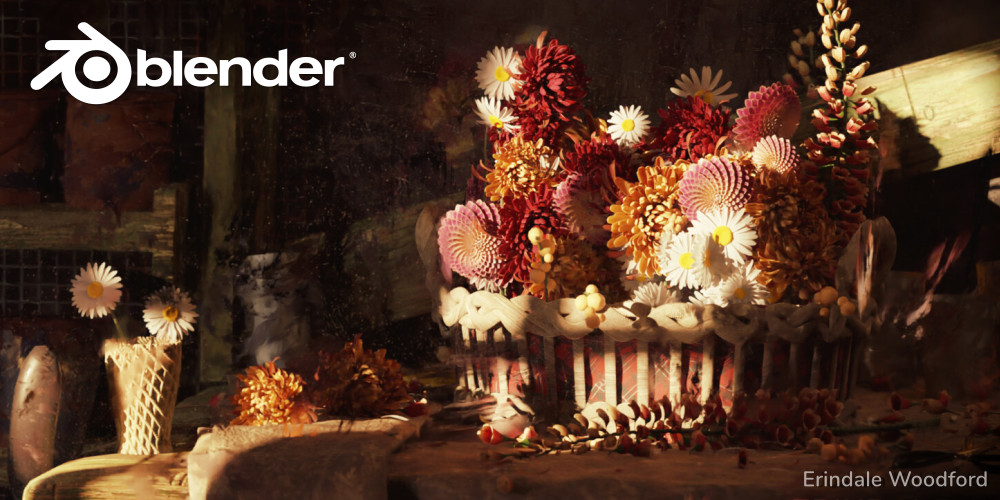 It has never been easier to create, tweak, and expand Masks or Face sets as you sculpt.
Preview patterns as you go, create loops, gradients, combine them with mesh filters for incredible results.
Apply textures to masks, draw and transform shapes for extra precision.
Edit Face Sets like never before. Create and expand from the mesh boundaries, extend existing sets, and combine it with the Pose brush!
MASKS OUT OF THE BOX
Gone are the days of drawing masks from scratch. You can now create masks automatically by loose parts (geometry islands) or Face Sets.
Combine it with Filters for ultimate flexibility.
SWITCH IT UP
Splitting complex figures into multiple objects is a quick way to significantly improve performance. In order to ease this workflow, there is a new way to quickly jump between objects while in Sculpt mode.
Simply mouse over an object and hit D.
Automatically generated Grease Pencil lines around your objects.
The Line Art modifier generates stylized lines on your scene, collections, or individual objects.
Learn more in the manual. Download this demo file.
The Interpolate operator is now a full-fledged tool!
Rewritten from scratch for a more flexible workflow.
Interpolation now supports multiframe editing to work faster than ever. Learn more.
Import SVG files as Grease Pencil objects.
Export Grease Pencil objects as vectors to use in Inkscape and other popular vector-based applications.
PDF export supports animation, creating one page per keyframe. Great for storyboards! Meet the new Fill tool. It's faster, more precise, and smarter.
Create temporary closing strokes on the fly. Adjuste the strokes dynamically using the scroll-wheel or Page Up/Down.
Let Blender do the work. You can now fill multiple similar frames with one click.
EVEN MORE GREASE PENCIL
New Multiframe Display

Opacity for Annotations

Multiframe support in Draw mode
MORE THAN
MEETS THE EEYEE
The new Eevee looks so good you may want to re-render all your projects.
Volumetrics are now faster, more stable, support soft shadows and area lights.
EEVEE INFLUENCERS
Control how much the diffuse, specular, and volume components will contribute to the lighting.
All area shapes are now supported too!
The new Depth of Field handles close-ups and outlines much better.
Blender 2.93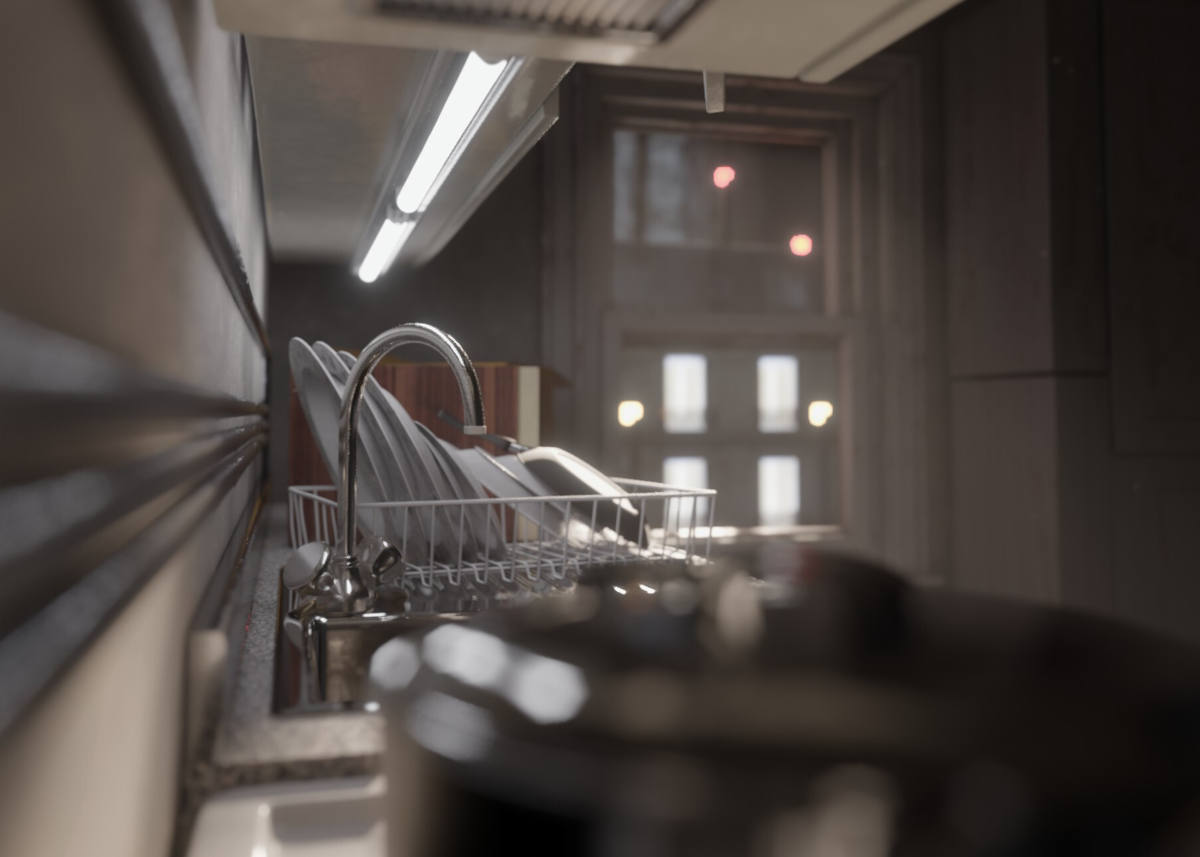 Blender 2.93 puts the volume back in Volumetrics.
New Volumetrics + Area Lights + Soft Shadows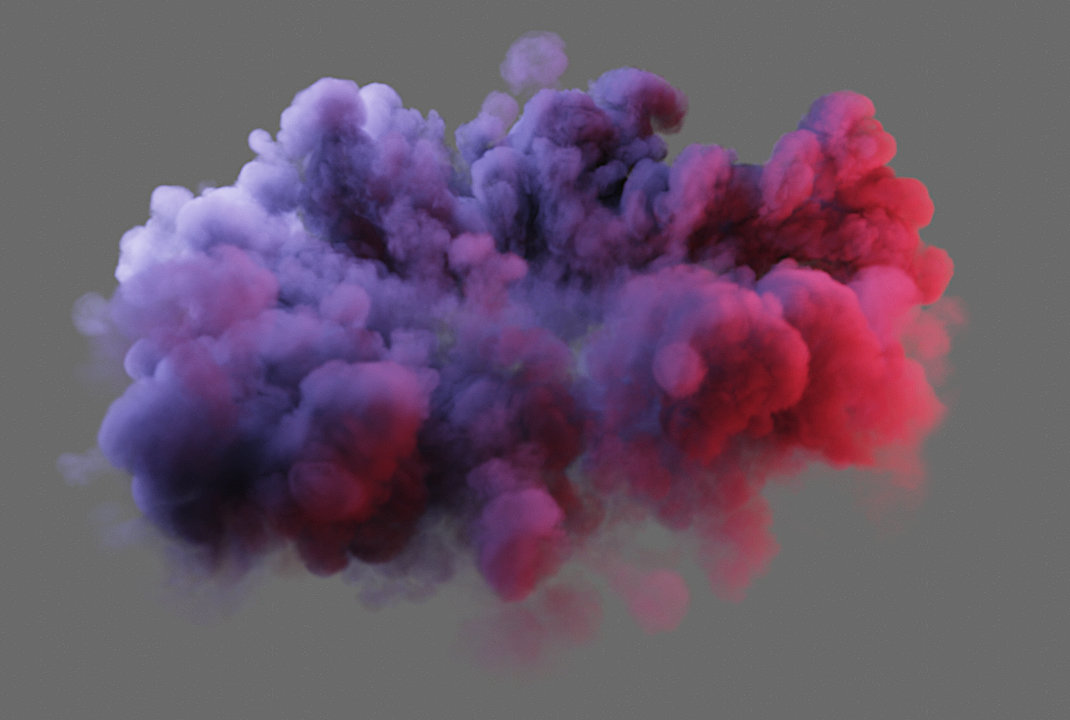 Volume shaders in Eevee now support Area Lights and Soft Shadows.
PERSISTENCE IS KEY

…to render faster! Cycles can now keep your data around during re-renders and animations with the new Persistent Data setting, bringing render times down significantly. Read more.

Simulate the effect of a honeycomb or grid placed in front of a softbox by adjusting the Spread Angle setting.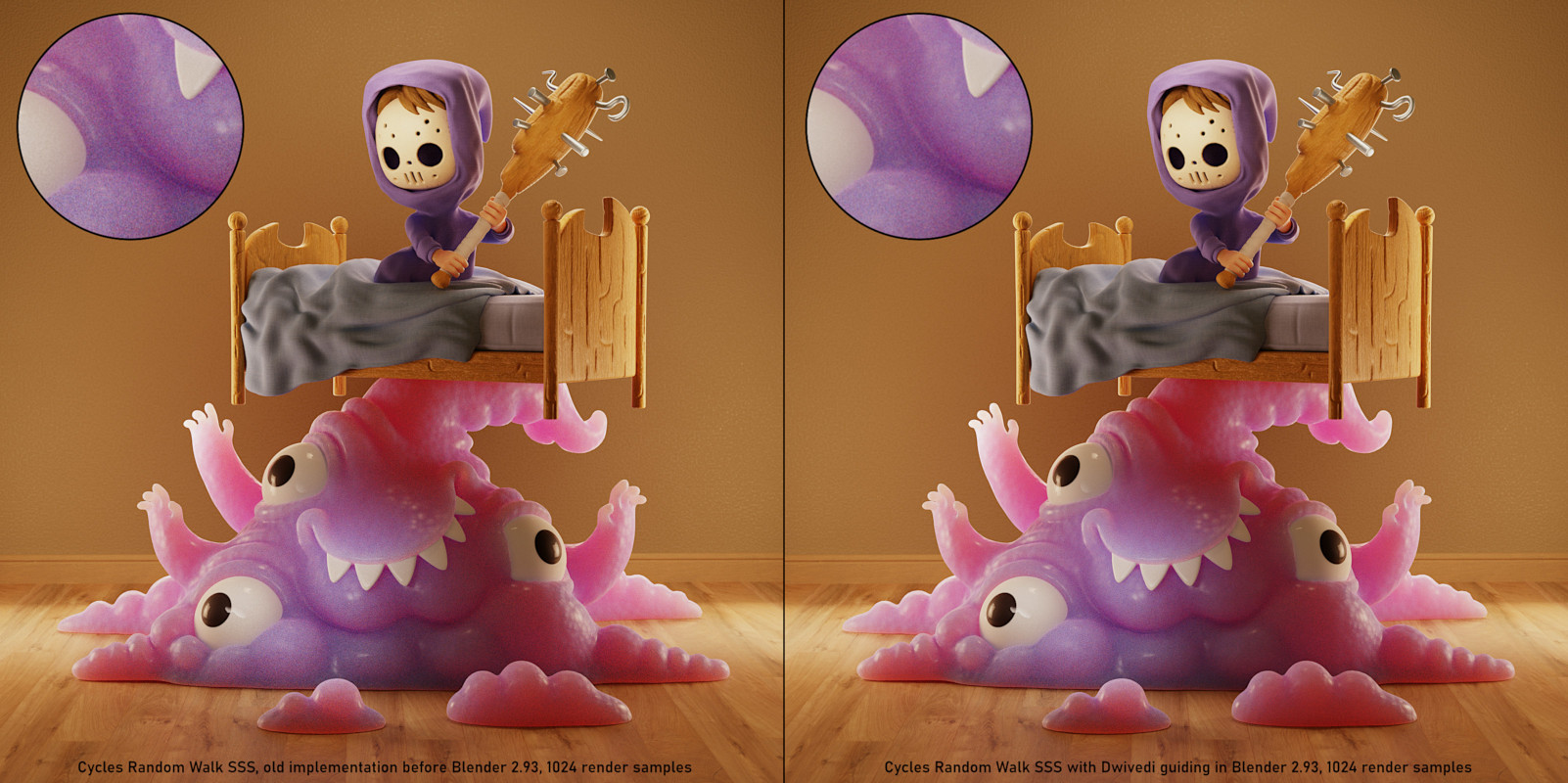 Random Walk subsurface scattering now uses Dwivedi guiding to reduce noise.
SEE MORE, RENDER LESS

Intel Open Image Denoise has been upgraded to v1.3, leading to sharper details using less samples.
Blender 2.93 – 4 samples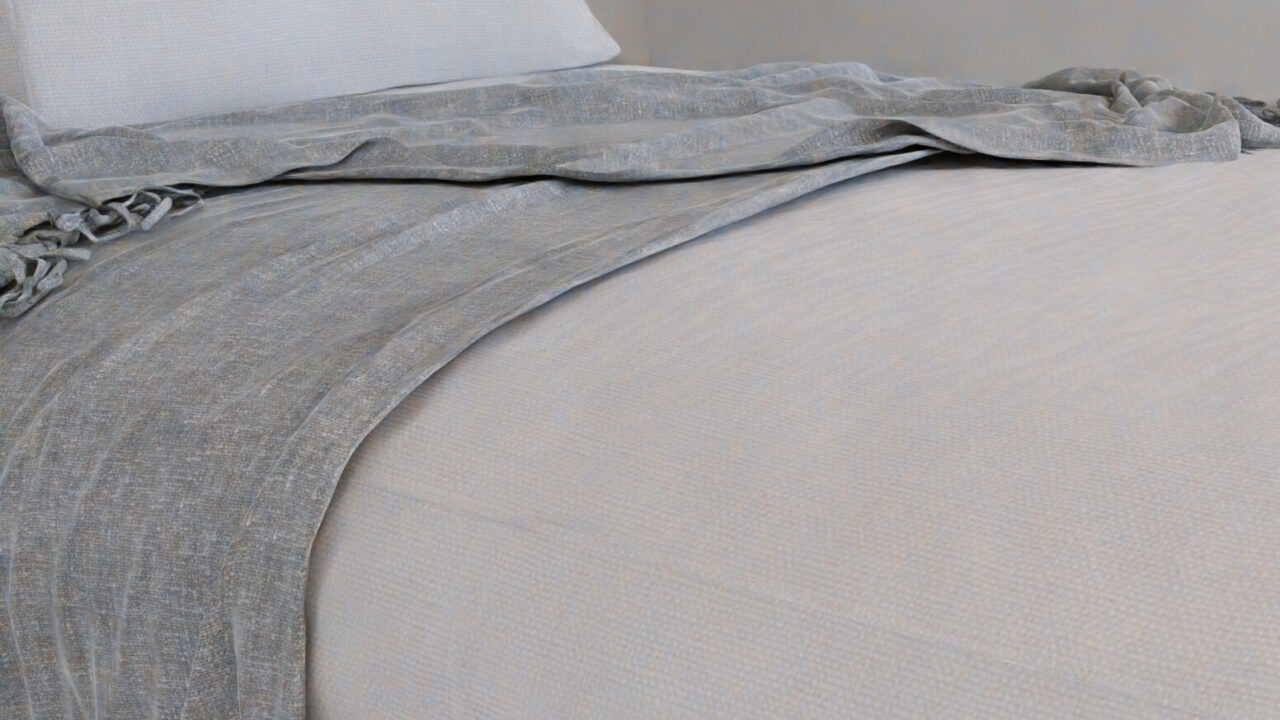 MORE CYCLES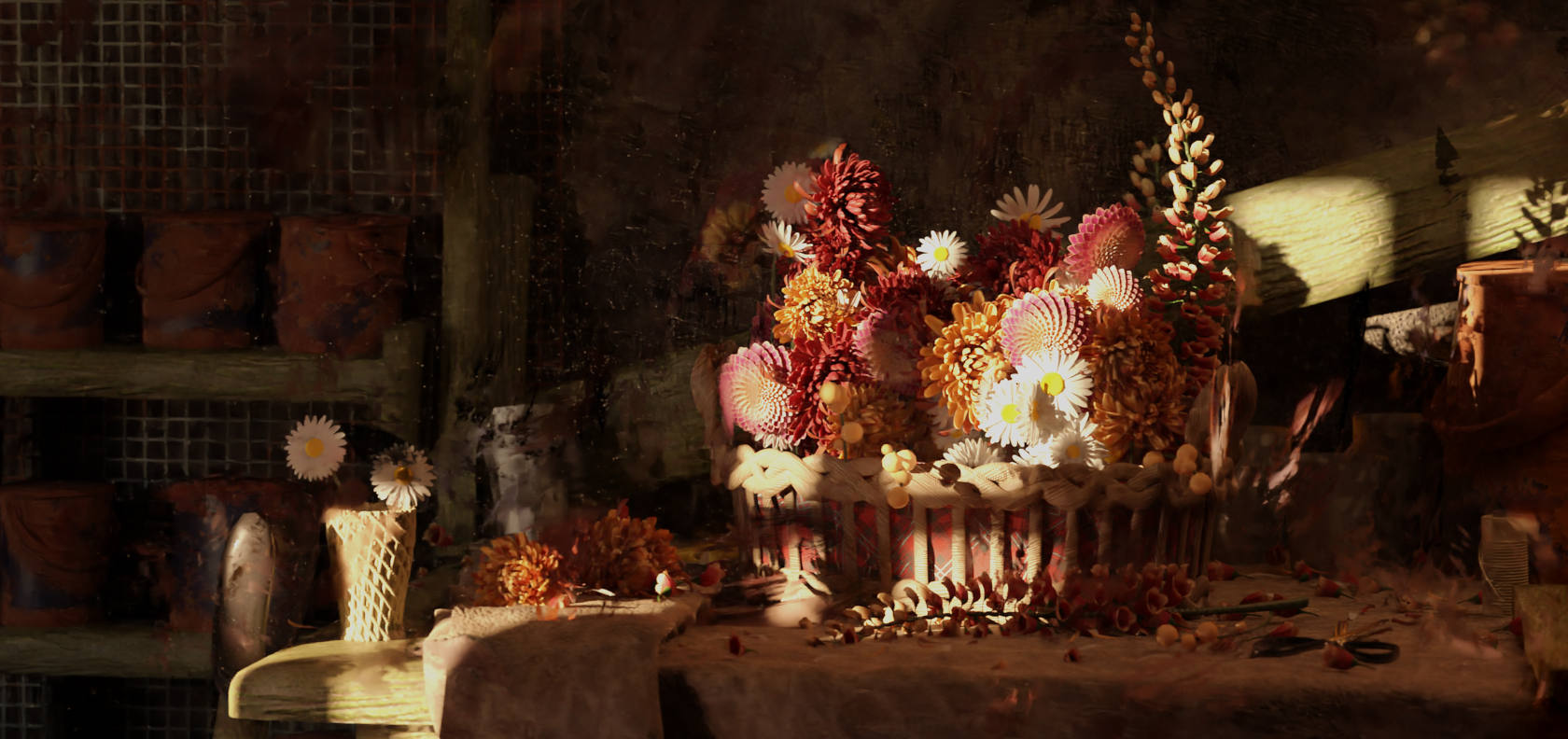 HOLD ONTO THIS ONE

Blender 2.93 is a long-term release, with two years of support.
Ideal for long projects. Read more.
Blender is and will always remain free, forever.
Releases are possible thanks to the members of the Development Fund.
Join today and help to ensure the future of Blender for $6/month