Blender Foundation and the online developers community are proud to present Blender 3.1, a solid update to an already outstanding release.
Released March 9th, 2022
---
WHAT'S NEW IN 5 MINUTES
Cycles now has a Metal GPU backend, contributed by Apple.
Amount of samples per minute on an Apple M1 Max processor. Higher values are better.

Unit: Samples per minute
Currently supported on Apple M1 computers running macOS 12.2 or newer,
and Apple computers with AMD graphics cards running macOS 12.3 or newer.
The new Point Cloud object can be rendered directly with Cycles to create sand, water splashes, particles or even motion graphics.
Much more memory efficient.
Faster render times.
Point Info node.
Point Clouds can be generated with Geometry Nodes or imported from other software.
Blender's ever-growing procedural system gets 19 new nodes, including mesh modeling tools, access to time, advanced Fields control, incredible performance improvements, fewer unnecessary updates, and much more.
USER INTERFACE
DRAG, DROP, SEARCH!
Speed-up your workflow by dragging sockets to get a list of automatically filtered nodes.
Filtered by matching socket types, see only what can be connected.
Search for math functions or blend modes.
Works on input and output sockets.
Available in Geometry, Shading, and Compositor nodes.
NEW
INSTANCE ATTRIBUTES
Instances can now also have their own dynamic attributes!
This fully elevates them to be their own domain now and enables a powerful workflow by completing the pipeline where realized meshes can inherit data from instances that inherit data from points that inherit data from instances… you get the picture.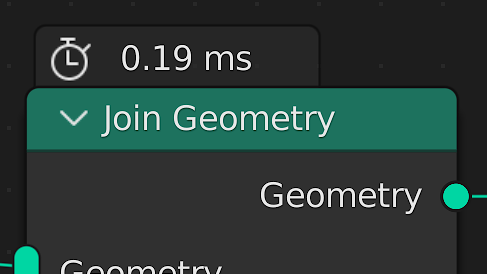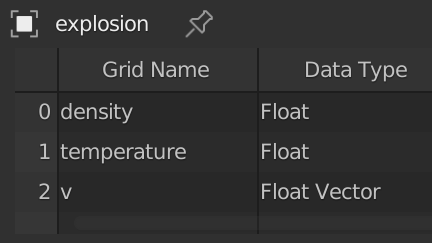 NEW KIDS ON THE BUILDING BLOCKS
PLUS THESE NEW NODES
NODES SO FAST
Blender 3.1 brings performance in Geometry Nodes to the next level,
many nodes are now multi-threaded and use less memory.
Do more with less.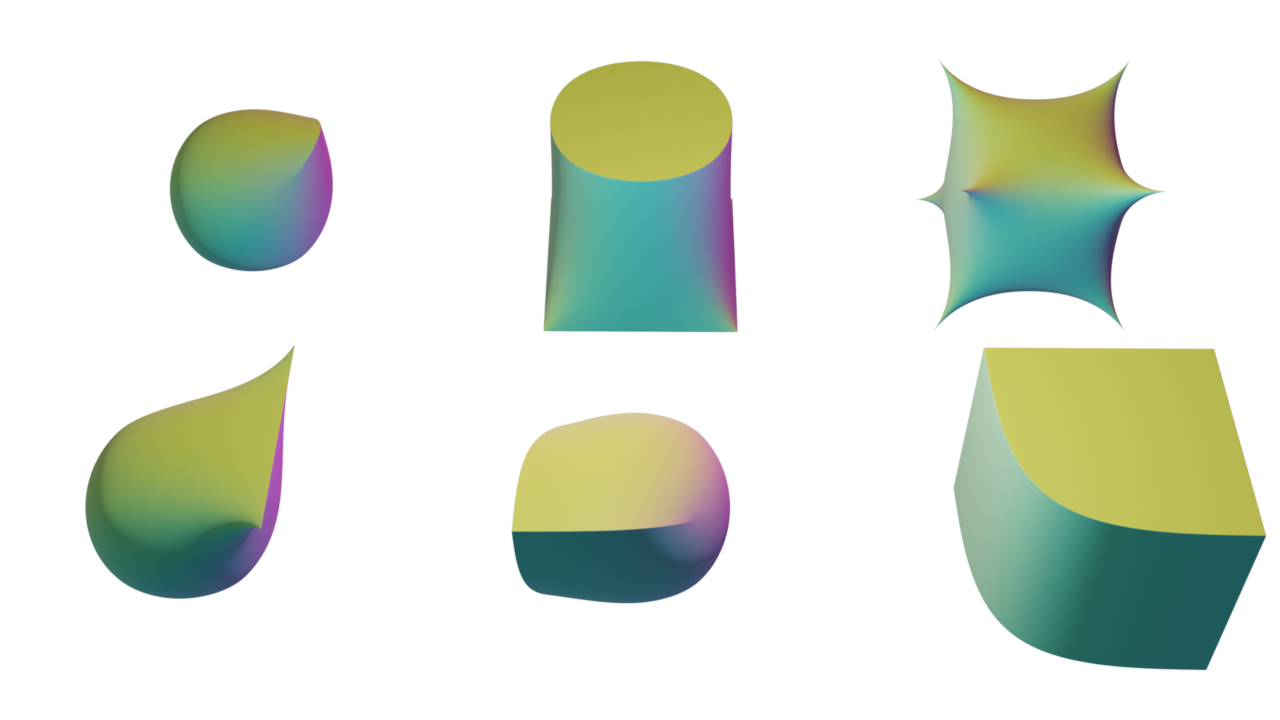 MODELING
It is now possible to mark individual vertices as arbitrarily sharp to create interesting shapes more efficiently.
Support for Pixar OpenSubDiv for modeling, rendering, Alembic and USD import/export.
ANIMATION
The built-in Copy Global Transform add-on makes it possible to copy the world-space transform of the active object/bone, and paste it onto any object/bone.
Contract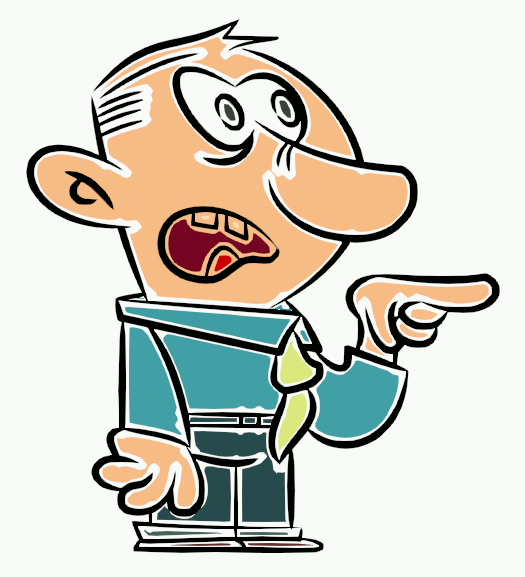 DILATE/CONTRACT FILL
The Fill tool now allows negative values, creating a contract effect for styles where an outline is needed.
PLUS
Playback in the 3D Viewport is now much faster thanks to GPU acceleration support in the Subdivision modifier.
GPU (Blender 3.1)

CPU (Blender 3.0)
Frames per second on Rain character by Blender Studio. Higher values are better.

Unit: Frames per Second
PERFORMANCE IN AND OUT
Exporting .obj files is now orders of magnitude faster thanks to porting it to C++.
Time to export an .obj file. Lower values are better.

Unit: seconds
Time to export a .fbx file. Lower values are better.

Unit: seconds
A massive improvement can be seen on files with Armatures in REST position.
The Image Editor can now handle much larger images for preview and for editing.
Video shows a 52K image, repeated indefinitely.
BENCHMARK IT
So Blender 3.1 is fast, but how fast does it run on your computer?
Download and run the Blender Benchmark to share and compare your score with openly accessible benchmarks provided by the Blender community.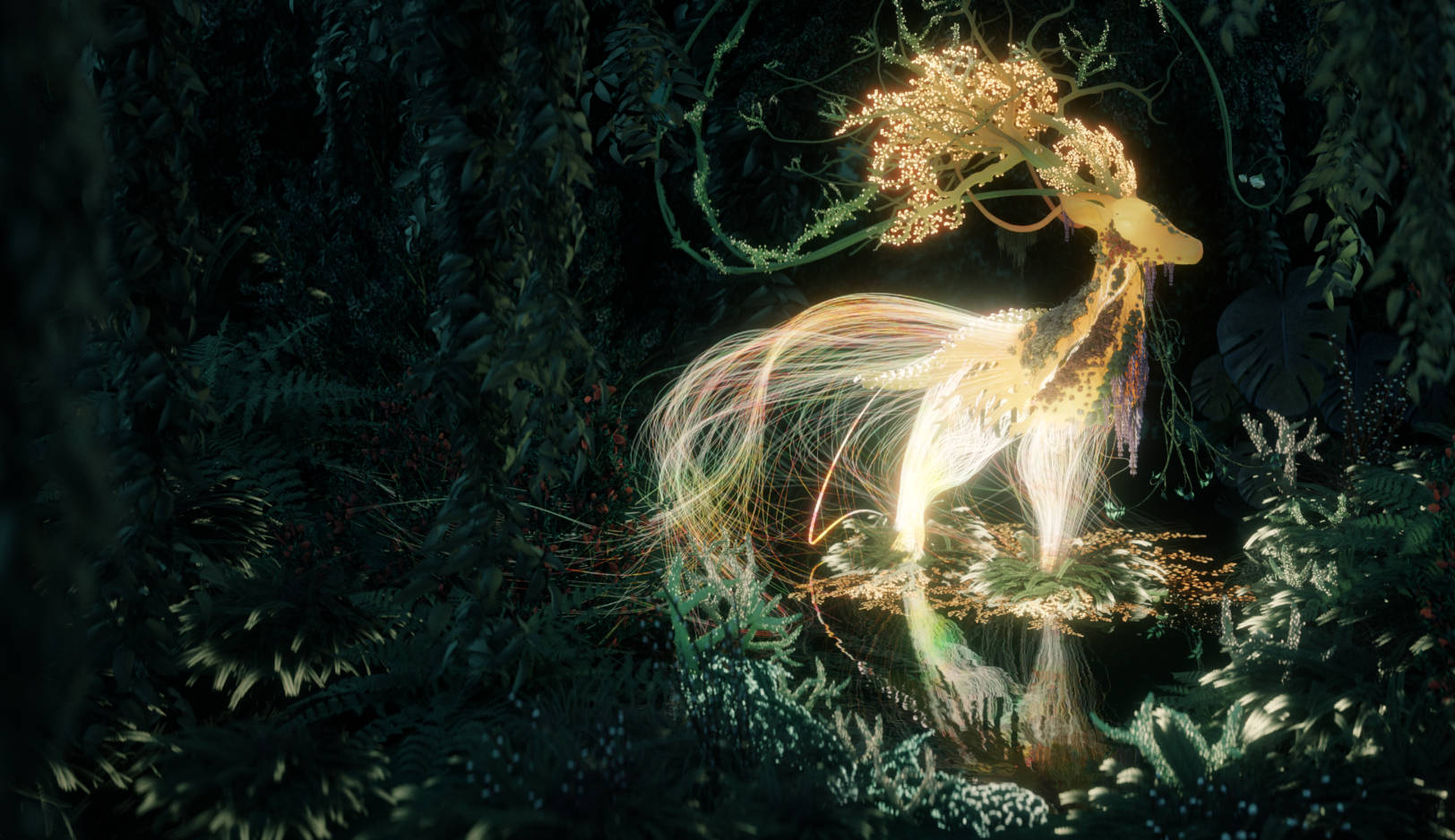 GET THE ARTWORK
Blender splash artwork source files are available for you to play with, not only for Blender 3.1 version but for previous versions as well.